Strawberry Fritters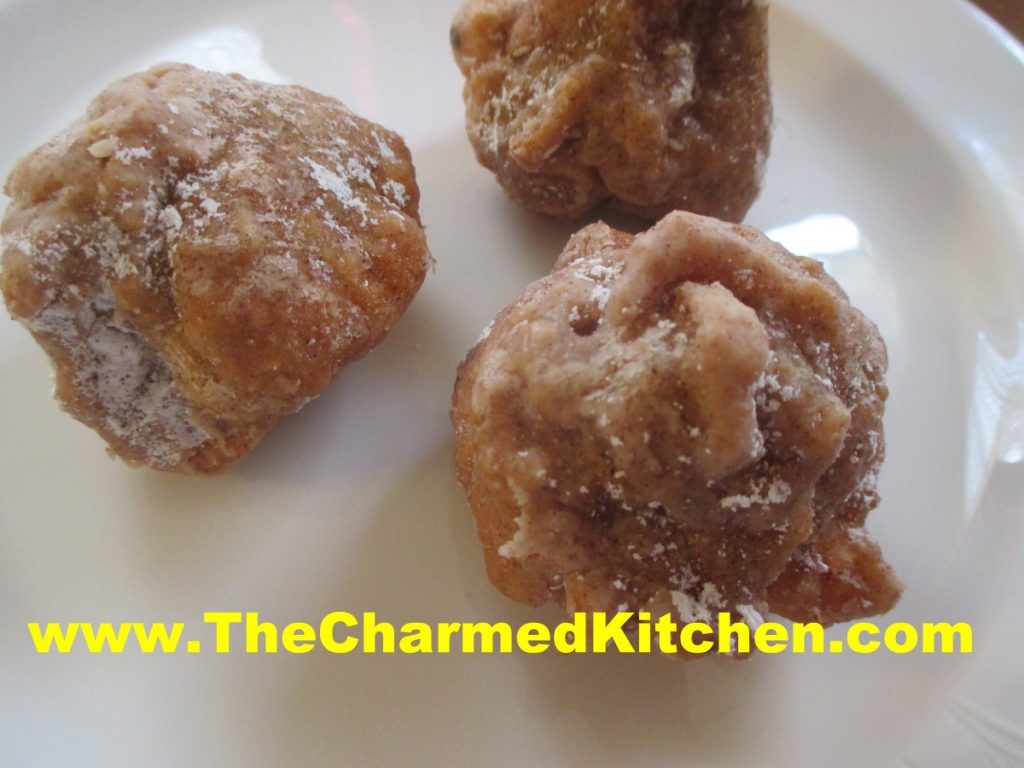 I made these fritters sort of by accident. A happy accident, as it turns out. I was planning on making banana fritters. Turns out, the person I was thinking of making them for, wasn't crazy about bananas.
The only other fruit I had was strawberries, so I used them instead. I had never made strawberry fritters, but I was pretty sure they would work out. They came out great. My friend loved them.
They are very good. Slightly crisp on the outside, tender in the middle with juicy bits of strawberry. They aren't very sweet on their own, but once rolled in powdered sugar, or glazed, they are plenty sweet for dessert. They are great served all on their own, or paired with ice cream or whipped cream.
We will be making these in cooking camp later today. Pretty sure the kids will love them. Thanks, Amy, for the inspiration.
Strawberry Fritters
2 c. flour
2 T. sugar
2 T. baking powder
1 T. cinnamon
1/2 t. salt
1 c. milk
2 eggs, beaten
2 T. melted butter
1 c. diced strawberries
oil for frying
Combine dry ingredients and set aside. Mix together milk with the eggs and butter. Stir in dry ingredients until just moistened and add the berries. Heat oil to 375. If using gluten-free flour heat oil to 350. Drop dough by tablespoonfuls into the hot oil and fry until golden brown. Don't do more than 4-5 at a time. It will take about 4 minutes in total, but you need to turn them to brown evenly so 2 minutes per side. Drain on paper towels. While warm roll in powdered sugar, cinnamon sugar or drizzle with a powdered sugar glaze. You can also dip them in melted chocolate. Makes about 32.