Cinnamon Sticky Buns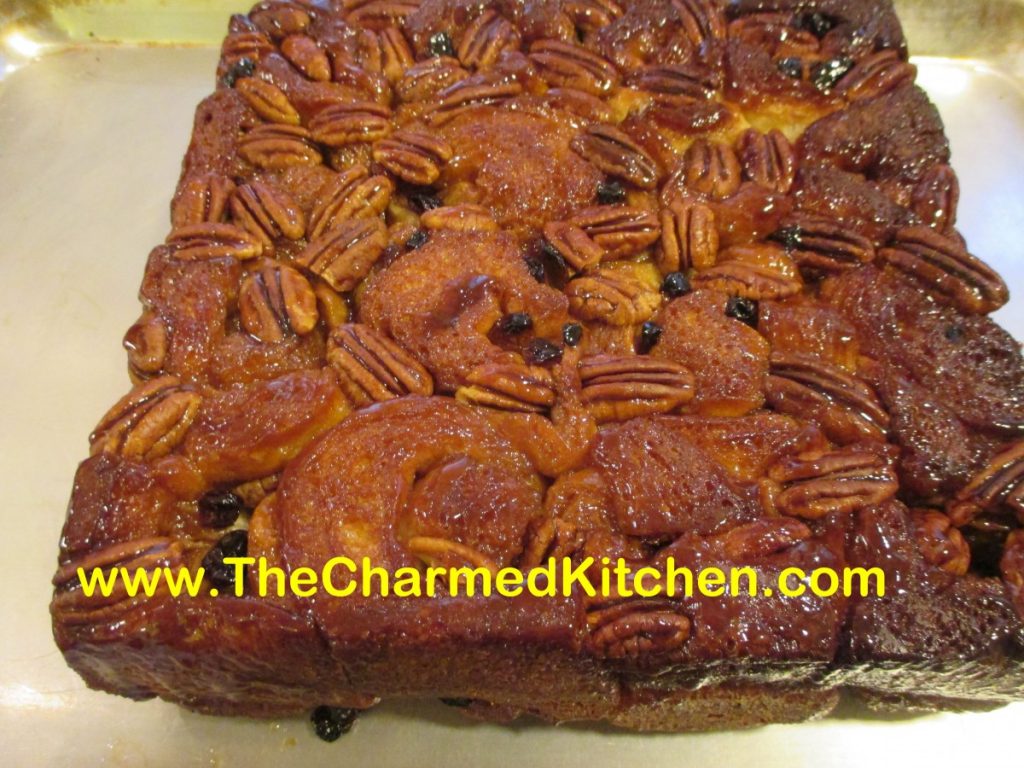 What could be better than a warm sticky bun?  These are even better with the addition of plenty of nuts and cinnamon. I like this recipe because they are rich, soft and not too sweet. The rolls are full of brown sugar, butter and cinnamon and topped with a lovely later of soft caramel. They aren't hard to make, although they look tricky. While the recipe makes 12 rolls you can make them bigger, or smaller, to suit your taste.
I like them just the way they are. You can top with a powdered sugar frosting, if you prefer.
Cinnamon Sticky Buns
Dough:
1/3 c. milk
¼ c. sugar
½ t. salt
¼ c. butter
¼ c. warm water
1 package active dry yeast
1 egg
2 ½ c. flour
Topping:
¼ c. butter, softened
¼ c. brown sugar
½ c. pecan or walnut halves – I use a little more, maybe 2/3 cup
Filling:
¼ c. soft butter
½ c. brown sugar
½ c. raisins, optional
1 t. cinnamon
In small pan heat milk until bubbles just form around edges. Remove from heat; stir in sugar, salt and butter. Allow to cool to lukewarm. Dissolve yeast in warm water in medium bowl and stir in milk mixture, egg and 2 cups of the flour. Mix by hand until dough leaves sides of the bowl. Turn onto lightly floured surface and knead until dough is smooth and elastic, adding more flour if needed. Lightly oil dough in bowl and cover with a towel allowing to rise in a warm place until doubled, about 1-1 ½ hours. Meanwhile, make topping. Cream together butter and brown sugar and spread on bottom and sides of 9×9 inch baking pan. Sprinkle with nuts and set aside.
Punch down dough and roll into a 16×12- inch rectangle. Spread with the softened butter, sprinkle on the brown sugar, cinnamon and raisins. Roll up from long side. Cut crosswise into 12 pieces. Hint: Using a knife tends to flatten the rolls. Instead use a piece of thread, string or even dental floss. Slide piece of string under dough where you wish to slice. Holding string ends above roll cross the ends over each other and pull outward. String will cut through easily. Repeat with remaining rolls. Place in prepared pan and cover with cloth, allowing to rise until doubled, 1- 1 ½ hours.
Bake 25-30 minutes in a preheated 375 degree oven. Invert onto board and let stand 1 minute. Remove pan. Serve warm. Makes 12.