Chocolate Biscotti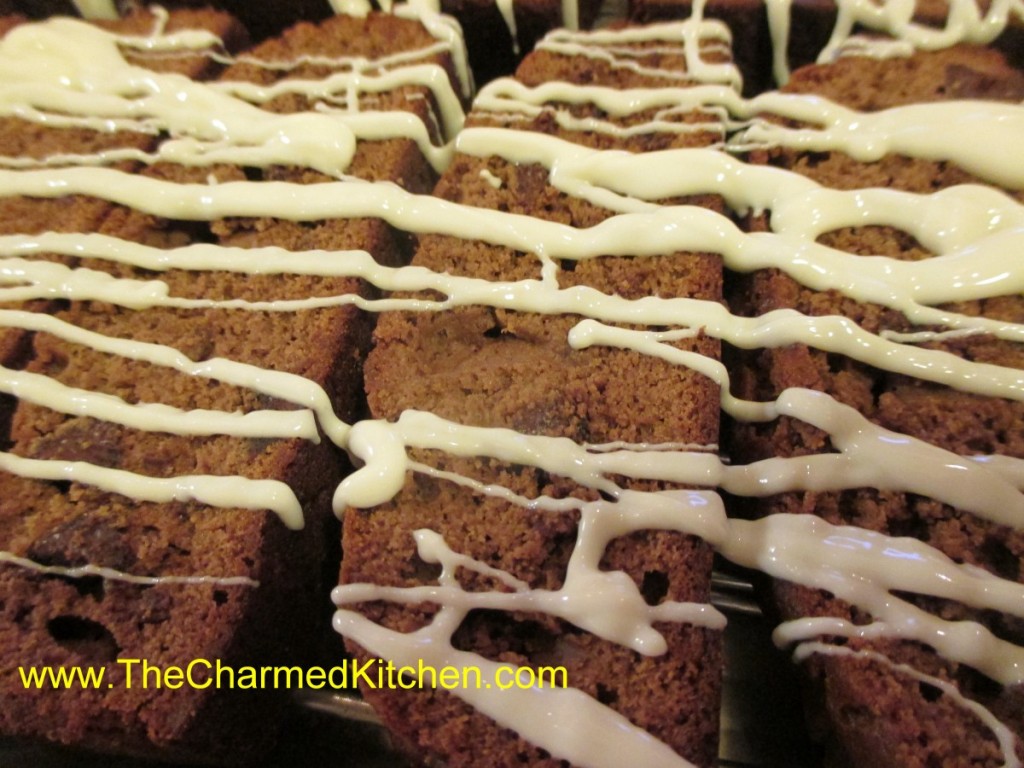 I don't think I ever met a biscotti I didn't love. These chocolate biscotti are so good. They are not too sweet and have plenty of chocolate flavor. If you haven't made your own biscotti before, you should. These crisp, twice baked cookies, are easy to make. The second bake is where biscotti get their famous crunch. They are baked until they have this lovely crisp texture, meant to be dipped in coffee. Of course they are also good dipped in tea or even a glass of milk.
Handy tip: Once biscotti are baked the first time, they are sliced and baked a second time. Most recipes call for you to turn the biscotti over half way through the second bake- to get them crisp/dried evenly. To save time, I just place a cooling rack on my baking sheet before the second bake. I then lay the sliced biscotti on the cooling rack. Now, during baking, air flows under the biscotti and there is no need to turn them over while baking. Saves time.
Chocolate Biscotti
3/4 c. brown sugar
1/2 c. butter, room temperature
2 eggs
3/4 c. chocolate syrup
2 1/2 c. flour
2 t. baking powder
1/2 t. salt
1 c. chocolate chips (mini, regular or flavored)
1 c. chopped nuts, optional
3 oz. white chocolate
Grease 2 9×5-inch loaf pans and set aside. Beat sugar and butter together than beat in eggs and syrup. Beat in dry ingredients. Dough will be soft. Stir in chips and nuts. Divide batter in prepared pans and use spatula to spread evenly. Bake in a 350-degree oven for about 35 minutes. Tester inserted in center should come out clean. Turn loaves onto rack and cool 15 minutes. Reduce oven temperature to 300-degrees. Using a serrated knife cut loaves into 3/4 -inch slices. Place cooling rack on a baking sheet. Place biscotti slices cut side down on cooling rack and bake about 18-19 minutes. Cookies will become harder/crisper as they cool. Cool completely. Melt white chocolate and drizzle over biscotti. Allow to set up. Makes about 2 dozen.