Apple Crumb Cupcakes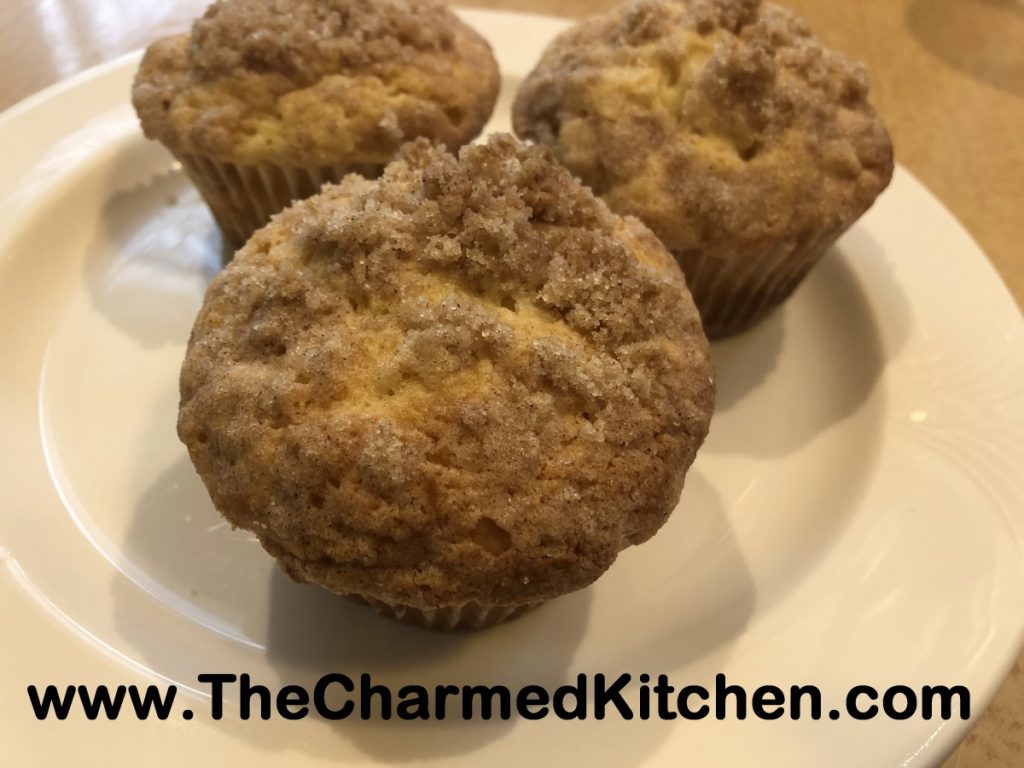 I wanted to bake something sweet for two dear friends. Since I had a couple of apples, I knew I wanted to use them. I decided to use my apple crumb cake recipe, but turn it into cupcakes instead. That way it would be simpler to give each friend a treat, without having to cut a cake in half. I also really love the recipe. That crumb topping is so good.
The cupcakes worked out very nicely and my friends were both happy to get them. The only problem was that I ended up making 12 cupcakes. I should have made a few more. They were very full and rose more than I had anticipated. Don't get me wrong. They still tasted great, but smaller cupcakes would have looked better. I would make 15-18 cupcakes the next time.
So here is the recipe. Enjoy!!
Apple Crumb Cupcakes
For cupcake batter:
2 c. flour
2 t. baking powder
½ t. salt
½ stick (¼ cup) butter, softened
¾ c. sugar
1 egg
½ c. milk
2 c. chopped peeled, cored apples
For topping:
½ c. sugar
¼ c. flour
1 t. cinnamon
½ stick (¼ c. butter, chilled and cut into bits)
Combine dry ingredients and set aside. In mixing bowl with electric mixer, beat butter and sugar until light and fluffy. Beat in egg and milk. Add flour mixture gradually until just mixed in. Fold in apples. Grease or line muffin tins with paper liners. You should get 15-18 cupcakes, depending on how full you fill them. I made 12 in my test batch, and they were too full. Divide batter among the prepared pans, filling about 2/3 full. The batter is pretty thick. That is normal. Combine topping ingredients until they resemble coarse crumbs. Sprinkle over batter in pans. Bake in a preheated 350-degree oven and bake for 20-22 minutes. Use toothpick to test. Makes 15-18.