Lemon Cheesecake Squares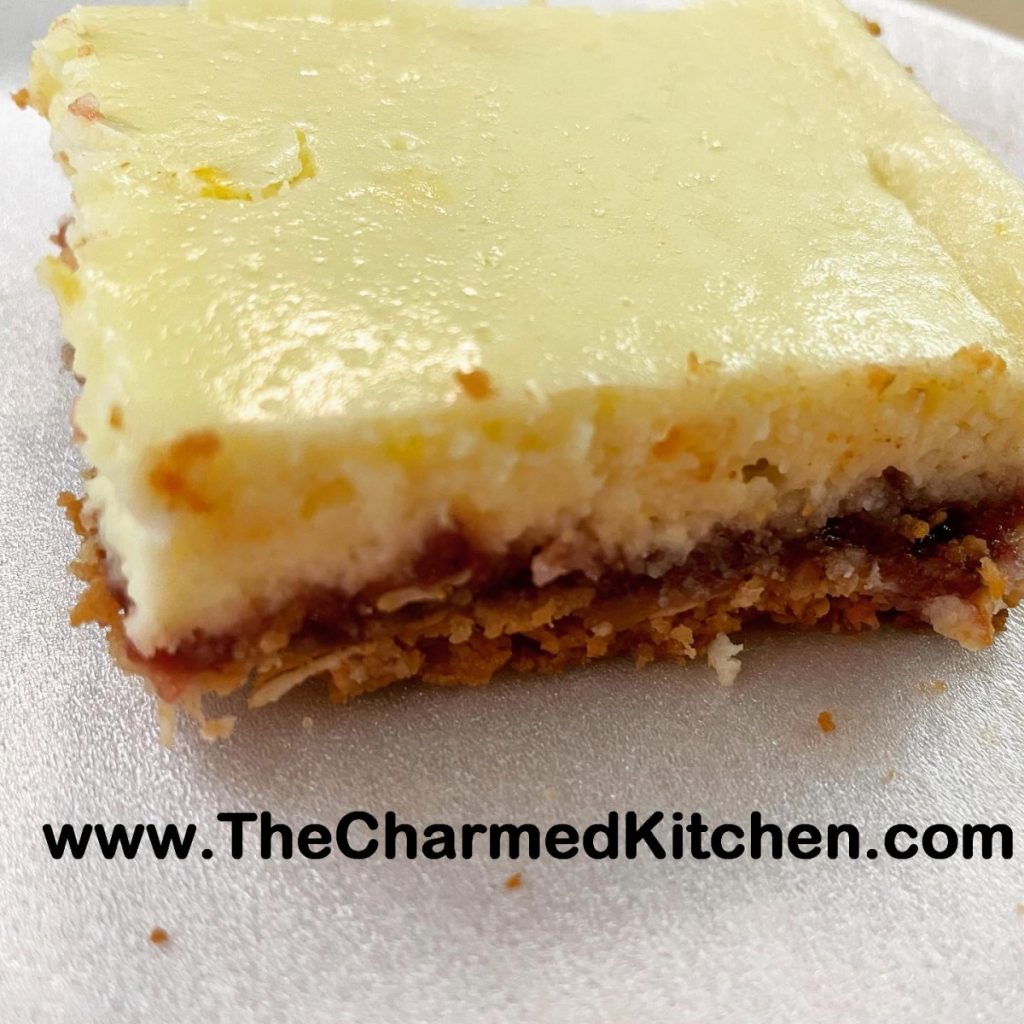 We made these cheesecake squares in cooking class the other night. It had been awhile since I had them. I forgot just how good they are. Between the crust and lemon cheesecake topping there is a layer of raspberry jam. They are just so good. As an added bonus, they are also very easy to make.
This is a slightly non-traditional cheesecake. For starters, the crust is oatmeal-based not graham cracker. This cheesecake is also not baked in a spring form pan, but in a 9×13 inch pan.
Like other cheesecakes, they can be frozen.
So here is the recipe. Enjoy!!
Lemon Cheesecake Squares
Crust
¾ c. butter
1/3 c. brown sugar
1¼ c. flour
1 c. oatmeal, old-fashioned or quick cooking
¼ t. salt
Filling
½ c. raspberry jam
2 (8oz.) packages cream cheese, softened
¾ c. sugar
2 T. flour
2 eggs
3 T. lemon juice
2 t. grated lemon peel
Heat oven to 350-degrees. Grease a 9×13-inch baking pan. Beat together butter and brown sugar then stir in rest of crust ingredients. Press into bottom of prepared pan and bake 20 minutes. Remove from oven. Crust should be golden around the edges. Spread jam over hot crust. As the jam warms it get easier to spread. Beat cream cheese sugar and flour until fluffy. Beat in eggs one at a time. Stir in juice and peel. Pour over jam and bake for 25 minutes, or until set. Cool then chill. Store covered in fridge.  Makes 24 squares.