Ethiopian Vegetable Soup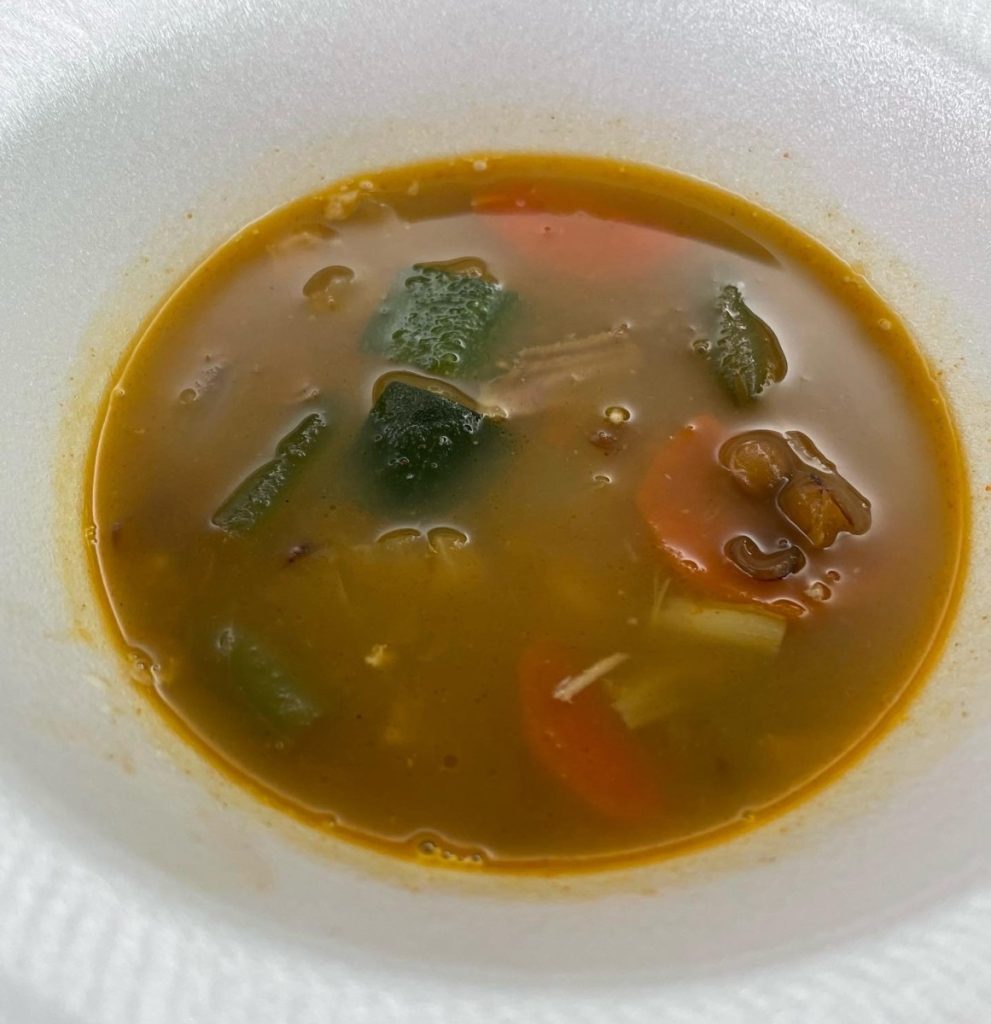 In soup class the other night we made this tasty and satisfying soup. A combination of veggies and lentils, along with the warm spices make it a favorite recipe of mine. Like most vegetable soups, you can add whatever veggies you have around. I veered off the original recipe by adding some zucchini, because I had some zucchini.
I used a chicken stock and added cooked chicken to the soup, but this one is easily turned into a vegetarian soup by just using vegetable stock and leaving out the meat. It is tasty either way.
Ethiopian Vegetable Soup
2 T. oil
1 large onion, chopped
3 carrots, peeled and sliced
1 c. uncooked lentils, rinsed
6-8 c. chicken or vegetable stock
1/2 lb. fresh or frozen green beans, sliced
1 can garbanzo beans, drained
1 T. paprika
1 t. each cumin, garlic powder and ginger
1/2 t. each allspice, cinnamon and cayenne pepper
2 c. diced cooked chicken, optional
Sauté onion in oil until lightly browned. Add carrots and sauté 5 minutes more. Add lentils and toss with vegetables then add stock and simmer, covered, until lentils are tender, about 1 hour. Add green beans, garbanzos and seasonings and cook 15 minutes more. Adjust seasonings and stir in chicken before serving, if desired. Good as is, or served over cooked rice for a richer dish. Serves 6-8.
Note: You can also use 2 T. Ethiopian seasoning in place of all the spices.