Peanut Butter Dipping Sauce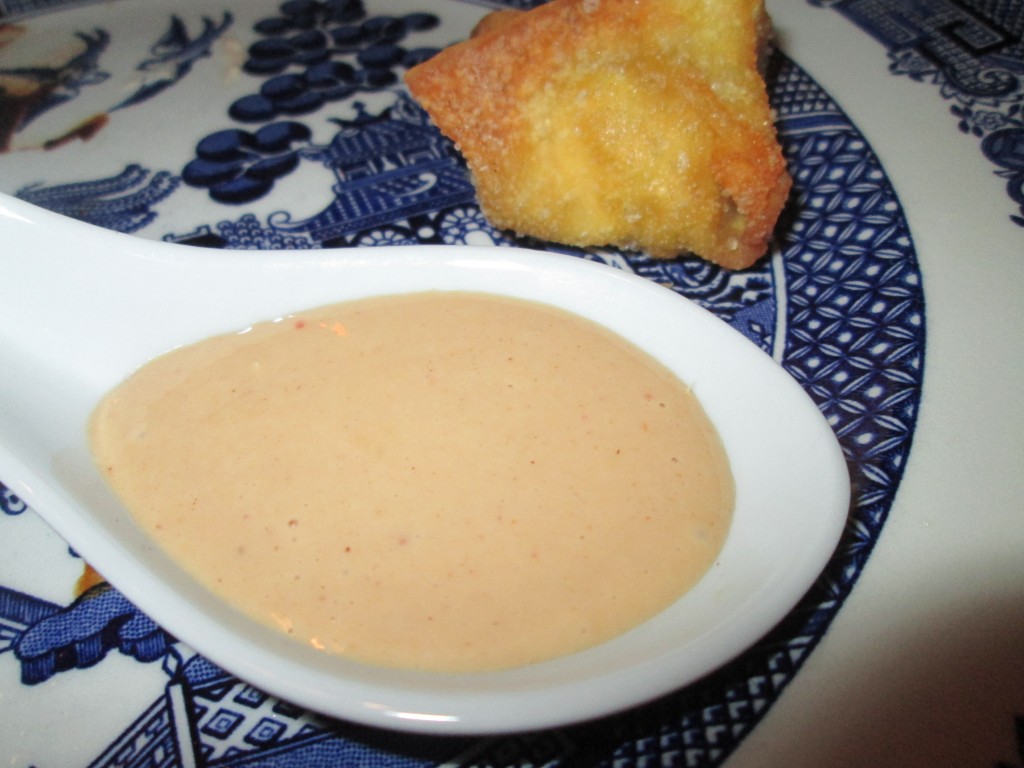 The year of the Tiger is coming and Asian food is on the menu. This dipping sauce goes well with all sorts of dishes. It has a creamy texture and packs a lot of flavor with a little heat. Added bonus, it is easy to make and requires no cooking. A friend had enjoyed a similar sauce in a restaurant and asked if I had a recipe for it. I did! She made it and said it was wonderful. So here is the recipe…. 
 Peanut Butter Dipping Sauce
1/3 c. peanut butter
1/3 c. coconut milk
1/2 t. crushed red pepper
1-2 cloves garlic
1 t. fresh grated ginger
1 t. soy sauce
Dash hot red pepper sauce
Salt and pepper to taste
Combine all ingredients in a blender or food processor until smooth.
Note: If you want to use this sauce on pasta thin it with 1/3 cup of vegetable stock.