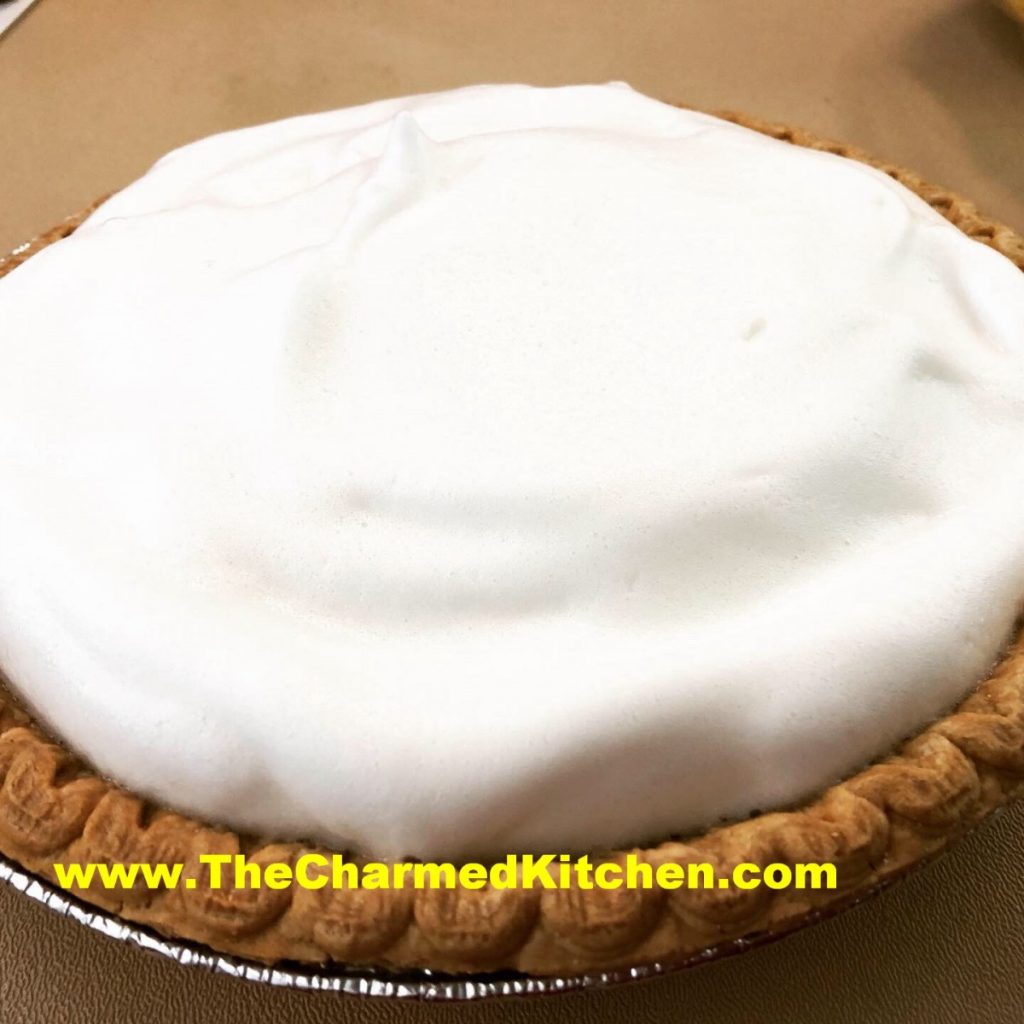 Did you ever find yourself in the middle of cooking, only to find you are missing an ingredient? Maybe its a baking ingredient that you don't use that often, so you don't keep on hand. That can be so frustrating.
Cake flour is a good example. I don't have that many recipes that call for cake flour, so I don't keep it on hand. I don't need to really. Did you know you can easily make your own cake flour? There are a couple of ways to "make" cake flour when needed.
Cake flour isn't the only ingredient you can make at home. You might be surprised at some of the substitutes you have around already. There are lots of ways you can make what you need, or find something that will work just as well. Here is a collection of some substitute solutions I have accumulated over time. Helpful for the next time you reach for something only to find you are out of it.
Cake Flour
Rather than keeping cake flour on hand, you can add lib in a pinch. There are 2 ways to substitute.
For each cup of cake flour you can measure 1 cup of regular all purpose flour and then just remove 2 table spoonfuls of the flour.
Some recipes also call to remove the 2 table spoons of regular flour and replace them with 2 tablespoon of cornstarch. I've tried both methods in baking and have had fine results either way. It is important that you measure the flour correctly to begin with. Flour should always be spooned into the measuring cup and then leveled off with a knife.
For a larger amount:
7 cups flour
1 c. cornstarch
Sift together and store until ready to use.
Self-Rising Flour
8 c. flour
5 T. Baking powder
2 T. sugar
1 T. salt
Combine all ingredients and store in an airtight container. Keeps for several months.
Cornstarch
To replace 1 tablespoon of cornstarch you could use:
2 tablespoons flour or 1 tablespoon arrowroot or 4 teaspoons quick cooking tapioca or 1 tablespoon potato starch
Light Brown Sugar
Combine 1 cup white sugar with 2 tablespoons of molasses. Note: for dark brown sugar increase molasses to 3 tablespoons.
Sweetened Condensed Milk
1 c. dry non-fat milk
2/3 c. sugar
1/2 c. boiling water
3 T. butter or margarine melted and hot
Combine all ingredients in a blender until smooth. Can be stored in the fridge and used within 3 days. This is the same as 1 14 oz. can.
Baking Powder
To replace 1 teaspoon you could use 1/3 teaspoon baking soda plus 1/2 teaspoon cream of tartar
Pie Crust Mix
5 1/3 c. flour
1 T. salt
2 1/3 c. shortening, butter or lard
Sift together flour and salt, and then cut in shortening to resemble coarse crumbs. Store in an airtight container until ready to use. To use lightly measure 1 1/3 c. mix into a small bowl. Begin adding cold water 1 tablespoon at a time, using about 4-5 table spoons all together. After each addition of water toss mixture with a fork and start to press it together. As soon as dough will hold together without being sticky, wrap in plastic wrap and chill about an hour. This will make 1 crust and an entire batch will make about 6 crusts.
Biscuit Mix (like Bisquick or Jiffy Mix)

8 c. flour
1 c. powdered milk
1 c. powdered buttermilk
1/4 c. baking powder
1 T. salt
1 ½ c. shortening*
In large bowl combine dry ingredients and mix well. Cut in shortening until mixture resembles coarse crumbs. Store in a tightly closed container and use in 1-2 months. Makes 10 cups.
* You can use butter or coconut oil in place of the shortening- but store mix in the fridge. There may be some changes in finished baked foods.
Biscuit Mix 2
10 c. flour
½ c. sugar
1/3 c. baking powder
1 T. salt
2 c. shortening
Mix dry ingredients well. Cut in shortening until it resembles coarse crumbs. Store in an airtight container and use within 3 months. Makes 13 cups.
Aquafaba – Egg Free Meringue
Aquafaba is a meringue substitute, using the liquid from a can of garbanzo beans instead of egg whites. Handy for people allergic to eggs and for vegans, too. Not sure who figured this one out, but it is a fun and tasty substitute.
liquid from a can of garbanzo beans
2-3 t. cream of tartar
sugar to taste- granulated or powdered
1 t. vanilla – or other flavoring- optional
In mixing bowl, place liquid and cream of tartar and beat until mixture looks foamy and thick. Sweeten with sugar, a few tablespoons at a time until desired sweetness is achieved. The longer you whip, the better this works. Whip for at least 10 minutes. Add flavoring, if using. You can also add food coloring, if you like. Makes about 2 cups. Store in fridge. For best results, place finished aquafaba in a strainer and prop over a bowl until you are ready to use it. It seems to hold up better this way. Any liquid that forms, will drip off into the bowl below.
Taco Seasoning
4 t. onion powder
3 t. chili powder
1 t. cornstarch
1 t. garlic powder
1 t. cumin
½ t. oregano
1/8 t. cayenne pepper
Mix and store in a cool, dry place. This is the same as 1 packet of taco seasoning mix.
Homemade "Corn" Syrup
2 cups granulated sugar
3/4 cup Water
1/4 tsp. Cream of Tartar
dash of salt
Combine all in a large, heavy stainless steel pot. Stir and bring to a boil. Reduce heat to a simmer and cover with lid for 3 to 4 minutes to get the sugar crystals off the sides of the pan.
Uncover and cook to softball stage, 238 to 240 degree's F. or when a small amount is dropped into cold water and does not hold its shape; stir constantly. Cook for another minute.
Cool and store in covered jar at room temperature, will keep well for 2 months at room temperature.
For dark corn syrup add 1/4 cup molasses
Chocolate Substitutions
To substitute cocoa for unsweetened chocolate in a recipe combine 3 tablespoons of cocoa and 1 tablespoon of fat.
Unsweetened chocolate can be turned into semi sweet chocolate by adding 1 tablespoon of sugar to each melted ounce. Three ounces of unsweetened chocolate and 3 tablespoons of sugar will equal 4 ounces of semi sweet chocolate.
When summer comes around I always think about amusement parks and popcorn balls. The only time I had popcorn balls as a kid was when my family would go to the local amusement park. This park, long gone, was known for their popcorn balls. I was asked to come up with a simple gift kids could make for their dads for Father's Day.  I decided on popcorn balls. Easy for the kids to work with. Once the popcorn balls were cooled they were wrapped in plastic wrap. The kids then took pieces of cellophane and wrapped the popcorn balls up to look like candy. Add ribbon and a Happy Father's Day gift tag and we were good to go.
Popcorn Balls
9 c. popped popcorn
1 c. sugar
1 T. butter
1 T. vanilla
1 c. corn syrup*
Place popcorn in large bowl and set aside. Combine sugar, butter, vanilla and corn syrup in a saucepan. Heat and boil until thick, about 4 minutes. Pour over popcorn . Stir until well coated. Let cool until safe enough to handle. With buttered hands form mixture into balls. Store wrapped tightly in plastic wrap until ready to eat. Best eaten within a few days of making. Makes about 8.
*If you don't have corn syrup- or don't want to use it here is a way to make a substitute for it.
Sugar Syrup- corn syrup substitute
3  cups granulated sugar
1 cup Water
1/2  tsp. Cream of Tartar
1/4 t. salt
Combine ingredients in a large saucepan. Bring to a boil and cover the pot. Reduce to a simmer and cook covered for 5 minutes. Uncover and cook to soft-ball stage. Stir frequently.
Soft ball stage occurs at 235-245 degrees. This stage can be determined by dropping a spoonful of hot syrup into a bowl of very cold water. In the water, use your fingers to gather the cooled syrup into a ball. If it has reached soft-ball stage, the syrup easily forms a ball while in the cold water, but flattens once removed from the water.
Remove from heat. Cool and store at room temperature. It will keep well for a month or two.