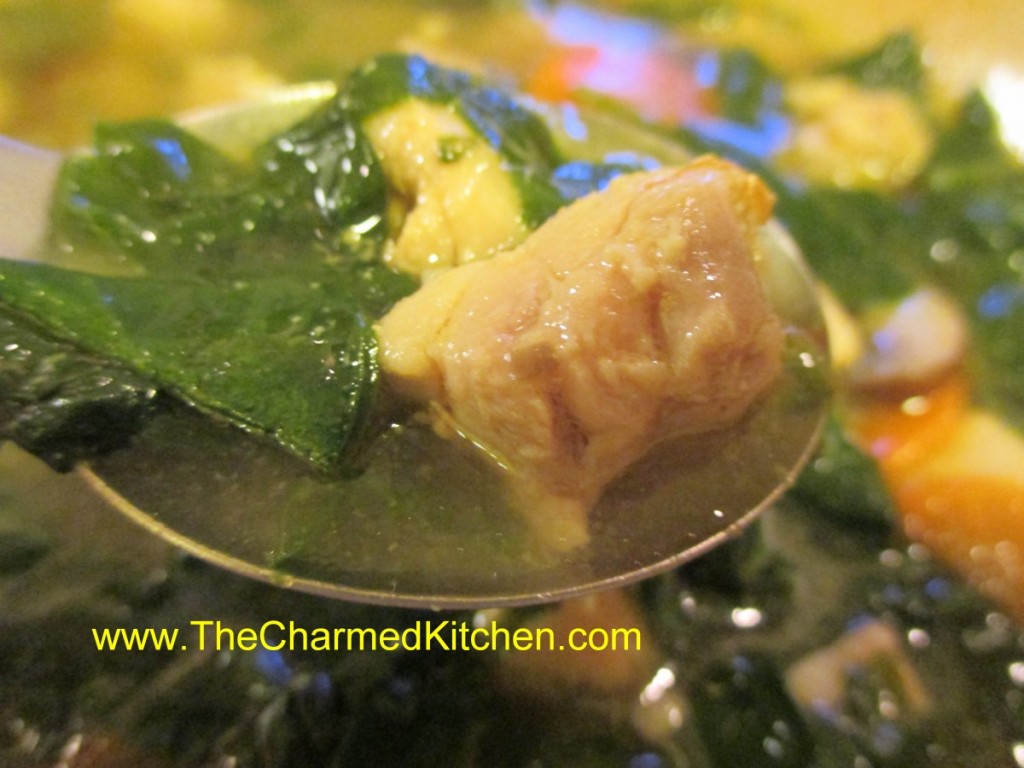 This soup is warm and comforting. It was a nice choice for an unseasonably chilly evening. It was one of those spur of the moment recipes that really exceeded expectations. I just had a few ingredients to start with- one of those times when you look through the fridge for inspiration and get lucky.
I knew I was making soup, and that I had chicken and chicken stock. Adding onions and carrots to soup- pretty standard for me.  I've been on a spinach kick lately so that seemed like a natural addition as well. Found a few mushrooms I'd forgotten about, and put them in, too.
For some reason it was such a perfect combination. I love when it works that way. I am also happy when I remember to write down what I did so I can make it again someday- and share the  recipe with all of you. Since the soup has spinach as a central ingredient, I decided to call it Chicken Florentine Soup. So here is the recipe.
Chicken Florentine Soup
2 T. oil
1 medium onion, sliced
1 large carrot, peeled and sliced thin
6-8 cups chicken stock
1½ lbs. boneless, skinless chicken, cubed – I used thighs
1-2 c. sliced mushrooms – I used the baby Bellas
8 oz. fresh spinach, washed well
¼ c. chopped fresh parsley
Salt and pepper to taste
Dash of hot sauce
Heat oil in soup pot and cook onion until tender. Add carrot and cook a few minutes more. Add stock and bring to a boil. Reduce to simmer and cook 10 minutes. Add chicken and mushrooms and cook 10 minutes longer. Add spinach and cook 5 minutes more. Adjust seasonings and serve. Makes 6 servings