Lemon Verbena Jelly
I had harvested quite a bit of my lemon verbena and was trying to figure out what I wanted to do with it. I decided to make jelly.
Lemon verbena is a perennial in warmer climates. Where I live, you have to bring plants in for the winter, or replace the plants every year. For some reason, people get lemon verbena confused with lemon balm. Lemon balm, a member of the mint family, has a nice lemon fragrance, but is not nearly as intense as lemon verbena.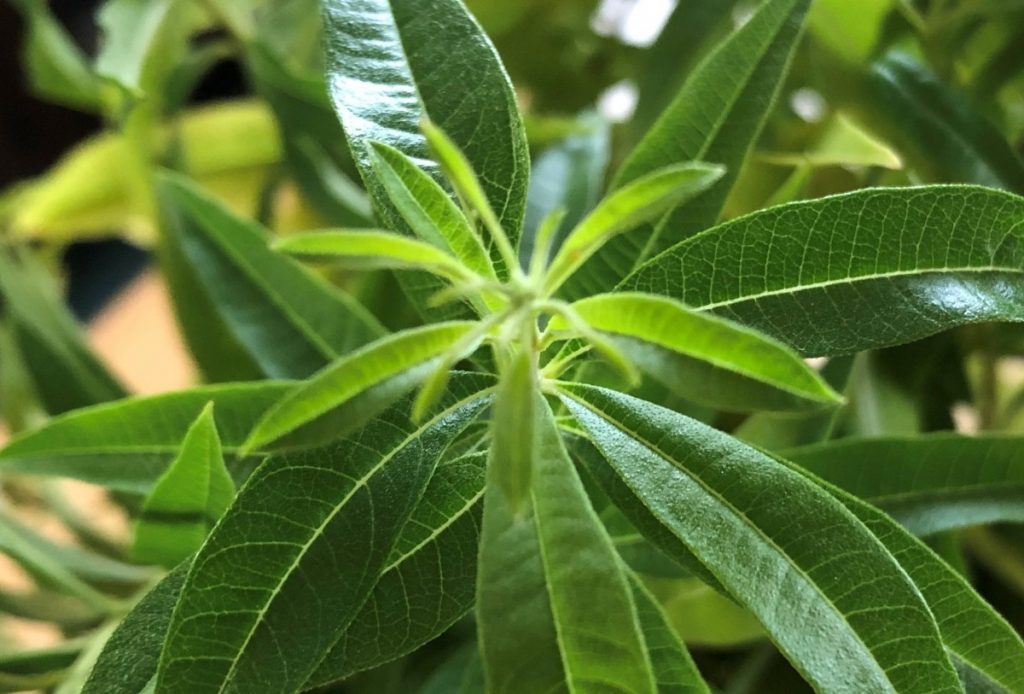 The jelly is pretty easy to make. You start by making a tea with the lemon verbena. You can do the same thing with other herbs, too. I ripped the leaves up a bit and had about 2 cups. I added 4 cups of boiling water to the leaves and let them steep until the water had cooled down. The tea was strong, which was what I wanted. I strained it out, then poured the mixture through a coffee filter to get it really clean. You'll need 3 1/2 cups of "tea" for each batch of jelly. Once you have your tea, you can make the jelly- directions follow.
Lemon Verbena Jelly
3 1/2 cups lemon verbena tea
1/2 c. lemon juice
1 box powdered pectin ( 1.75 oz.)
5 c. sugar
Wash and prep jars and get water bath heating up. Place tea in pan and add lemon juice and pectin. Bring mixture to a rolling boil over high heat. Add sugar and return to the boil. Stir often. Once mixture gets to a full rolling boil, boil 1 minute. Remove jelly from heat and skim off any foam. Ladle hot liquid into jars leaving 1/4 inch headspace. Wipe rims and adjust lids. Process in a boiling water bath for 10 minutes for 4 oz. and 8 oz. jars. Remove jars to cooling rack and check seals once they have cooled down. Yield: about 6 half pint jars or 12-13 (4 oz.)