This would make a lovely dessert for any Spring dinner. It would be a nice dessert for Easter, too. Since the first day of Spring is tomorrow, I thought it was a perfect time to share this recipe.
I was leaning towards making a cheesecake. Then I discovered I only had one box of cream cheese. Not enough for a cheesecake. While searching my fridge for cream cheese, I found a couple of lemons. I suppose I could have made a lemon pie, but I decided to just make something up with what I had, including the cream cheese. This lemon tart was the result.
Before I get to the actual recipe, let me talk about the lemons, and including fresh lemon juice in recipe directions. Recipes will often list the "juice of a lemon" in the ingredients. There is about the same amount of lemon juice in all lemons, so that a little difference, one way or the other, is no big deal. The amount is anywhere from 2-3 tablespoons of juice in a lemon. You might get 4 tablespoons, if the lemon is really big. I have used that phrase in recipes myself.
Sometimes, however, you have to recognize when you have lemons that aren't "average".
The two lemons I had on hand were big, really big. When I juiced them, I ended up with 2/3 of a cup of lemon juice. So, in this recipe I used the actual measurement of the juice, rather than saying, "the juice of 2 lemons." Three or four average sized lemons should give you 2/3 cup of juice.
So here is the recipe for my lemon tart, the happy end result of using what I had, and making it work.
Spring Lemon Tart
Crust:
1½ c. crushed vanilla cookies
4 T. melted butter
Filling:
1 (8oz.) container cream cheese, softened
½ c. sugar
2/3 c. lemon juice
Zest of two lemons
3 eggs
¼ c. cornstarch
Combine crust ingredients in medium bowl. Press crumb mixture into a 9–inch springform or tart pan. Bake in a preheated 350-degree oven for 10 minutes. While the crust is baking, make the filling. In mixing bowl combine the cream cheese with the sugar and beat until fluffy. Add the lemon juice and zest and beat well. Add the eggs and cornstarch and beat until smooth. Pour filling over the baked crust and return to oven. Bake for 35 minutes, or until golden on top. Center will be soft, but firms as the tart cools. Cool, then refrigerate until ready to serve. You can dust with powdered sugar, if you like. Serves 6.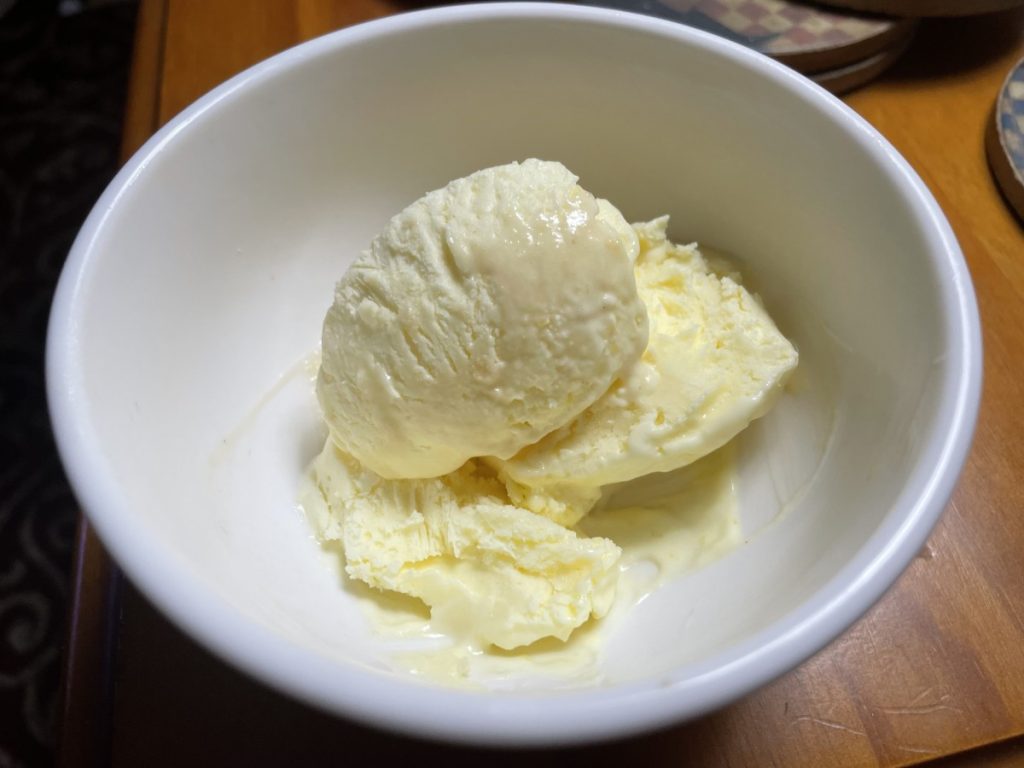 This is one of the easiest ice creams to make. You don't need an ice cream machine to make it and there are only three ingredients, if you count the lemon curd as one ingredient. I did make my own lemon curd- recipe follows, but you can just use a jar of store bought. It has the nicest flavor and texture.
This ice cream came about because I had made lemon curd for a party and had some left over. I also had whipping cream that needed to be used up. I combined the two and it was even better than I thought. Two friends have tried it so far and both really liked it.
Here is the recipe.
Lemon Curd Ice Cream
1-1 1/2 cups heavy whipping cream
2 cups lemon curd
1/2 c. powdered sugar
In a medium mixing bowl, whip the cream until soft peaks form. Beat in the lemon curd and sugar and place in a freezer container and freeze until ready to eat. Makes about a quart. I told you it was simple!!!
Lemon Curd
1/2 c. lemon juice
zest from one good sized lemon- you should have 2-3 teaspoons
1/2 c. sugar
3 eggs
6 T. unsalted butter- cut into little cubes
In medium saucepan, combine all ingredients. Whisk the mixture until the eggs are well blended. Cook over medium low heat, whisking often, until the mixture thickens. This will take 5-7 minutes. Whisk more often as mixtures warms and starts to thicken. Better to heat over lower heat and take longer than cook over too high a heat. You don't want the eggs to scramble. Once the mixture is thickened , transfer to a bowl or jar. Cover the surface with a piece of plastic wrap to keep the surface from developing a skin- like any pudding will do. Chill until ready to use. Makes about 2 cups. Will keep in fridge a week or two.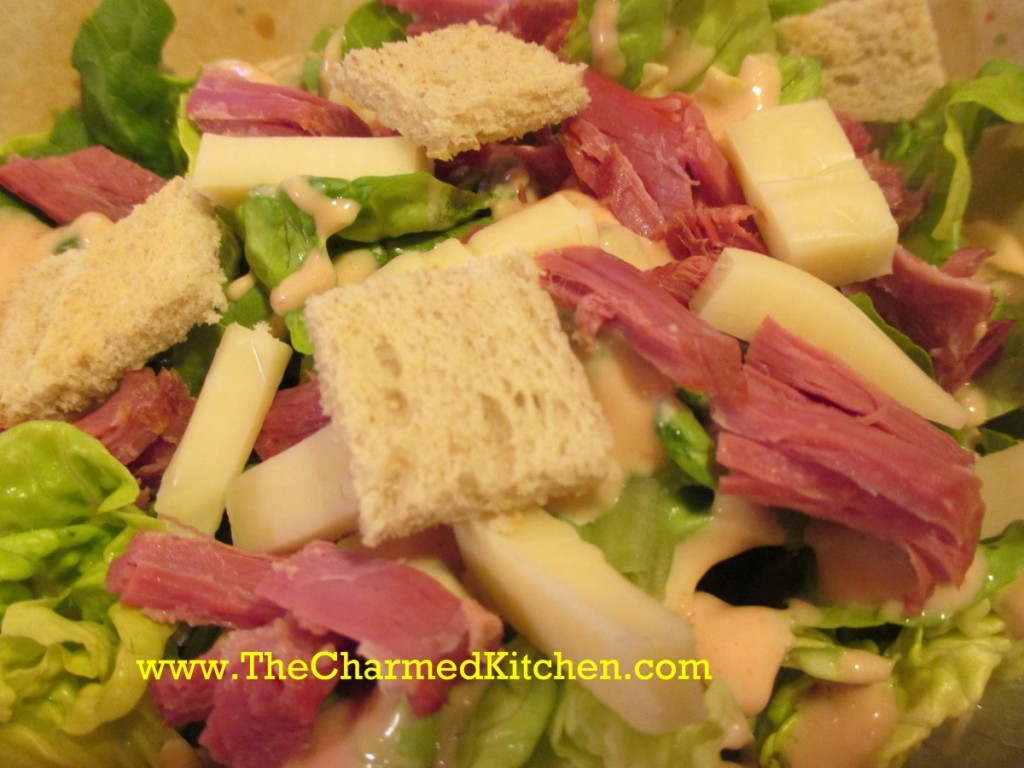 If you have leftover corned beef, you might want to try using it in a salad. This recipe came about when I had some corned beef that I was planning on using in a sandwich. I was more in the mood for a salad. Since I also had some lovely salad greens,  I decided to combine them in one dish.
The end result was very tasty.
I prepped my greens, then topped them with the corned beef and Swiss cheese. I made croutons out of the rye bread and dressed the salad with homemade thousand island dressing. A nice Russian dressing would have worked, too. Perhaps, even a simple oil and vinegar dressing. The thousand island dressing made it like a Reuben sandwich, minus the sauerkraut.
Corned Beef on Rye Salad
6-8 c. mixed salad greens, washed and dried off
6 oz. corned beef, cut in bite sized pieces
4 oz. cubed Swiss cheese
2 slices rye bread, toasted and cubed
4 T. Thousand island dressing- recipe follows
Place greens in a bowl. Top with the meat, cheese, rye bread and drizzle with the dressing. Serves 2.
Homemade Thousand Island Dressing
Combine equal amounts of mayo, ketchup and sweet pickle relish. Stir to combine. I like to add capers sometimes, too. Store unused portion in the fridge.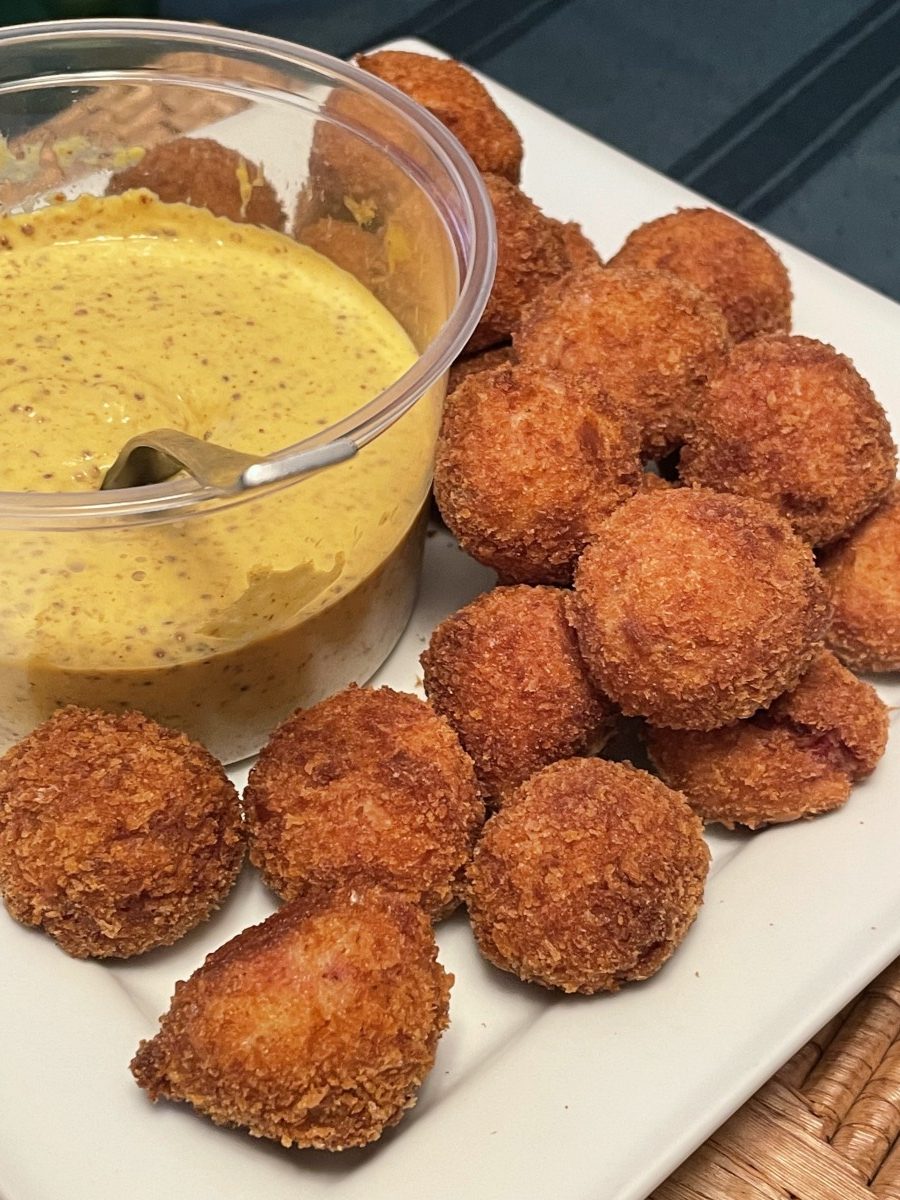 For a recent party with friends, everyone was asked to bring a dish make with corned beef, something new and different. My friends came through with all sorts of creative new ideas. My friend Susan made her sauerkraut balls, but used corned beef instead of sausage. The end result was just wonderful!!! These make great appetizers just on their own. Susan served them with a grainy mustard. So tasty!!
She said the recipe comes from a cookbook from 1973 called The Three Rivers Cookbook. It is from Pittsburgh. One of those regional cookbooks that is filled with great recipes. Thanks for sharing, Susan.
So here is her recipe. If you never had a sauerkraut ball, now is your chance to make some and enjoy. So worth the effort. They freeze well, too.
Susan's Corned Beef Sauerkraut Balls
8 oz. chopped corned beef
¼ c. finely chopped onion
14 oz. sauerkraut, well drained and chopped
2 T. bread crumbs
3 oz. cream cheese, softened
2 T. parsley
1 t. prepared mustard
Garlic salt
¼ t. pepper
¼ c. flour
2 beaten eggs
¼ c. milk
1 cup additional breadcrumbs
Oil for frying
Sauté meat and onions until a little browned. Remove from heat and place in a mixing bowl. Add the sauerkraut, 2 tablespoons bread crumbs, cream cheese, parsley, mustard, garlic salt and pepper. Mix well and chill. Form chilled corned beef mixture into small balls. Place flour in small bowl. Combine milk and eggs and place in another bowl. Place cup of bread crumbs in shallow dish. Rolls balls in flour, then dip in the egg mixture, then roll in breadcrumbs to coat. Brown breaded balls in oil to brown, then bake in a 375 degree oven for 15-20 minutes.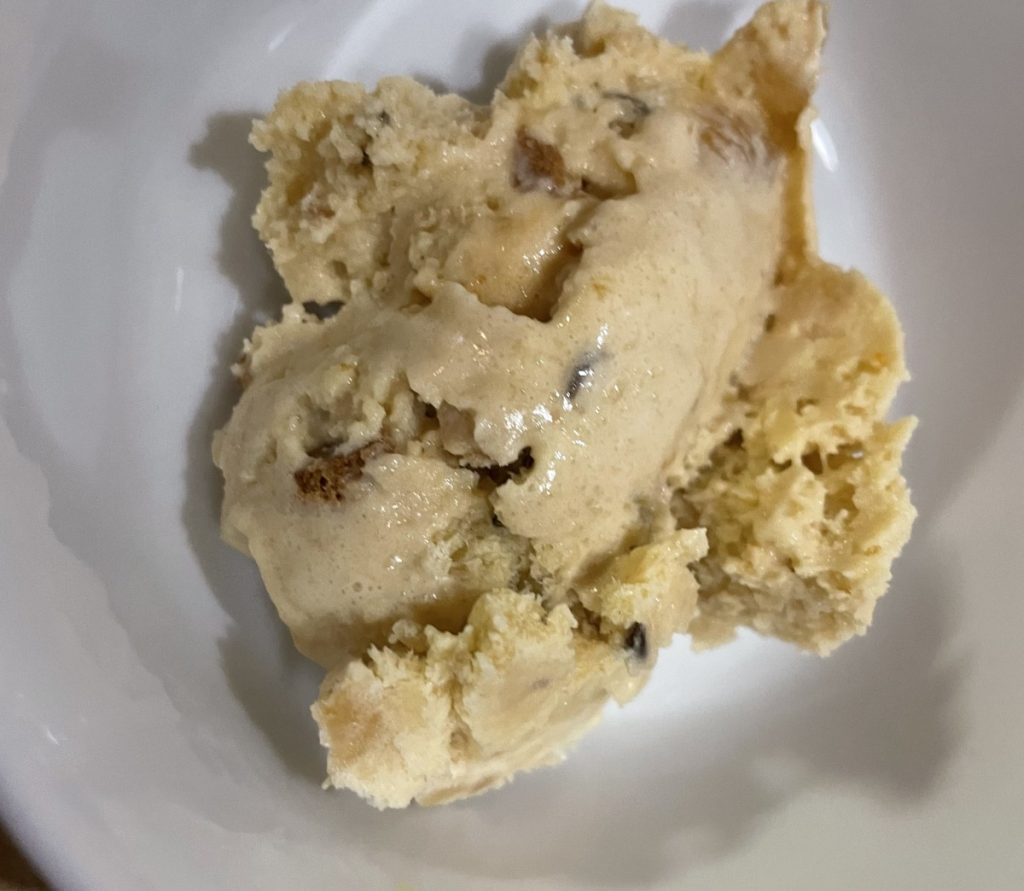 This ice cream happened because friend saw a recipe for an ice cream made with brown bread. He thought it might be fun to make it with Irish soda bread, for St. Patrick's Day. It worked out really well. When I first added the bread to the ice cream, I tasted it and thought it was good, but needed something more. I had already made the butterscotch sauce to serve with it, so I added a little and the end result was a really fun and different ice cream. The ice cream actually tasted a lot like butter pecan. I served it to a group of friends and family the other night and they loved it.
This would be a fun dessert for St. Patrick's day, or any day really, and it was super easy to make. Thanks, Joe, for the inspiration.
So here is the recipe. I have also included the recipes for the bread and the butterscotch sauce, although, you can buy them already made.
Joe's Soda Bread Ice Cream
1 ½ qts. Vanilla ice cream
4 cups crumbled soda bread*
½ cup butterscotch sauce**
Soften ice cream and fold in the soda bread and butterscotch sauce. Return to freezer to firm up before serving.
* You can just buy a soda bread or use the recipe below
** I made my own butterscotch sauce, then had extra for serving. Feel free to just buy a jar if you don't want to make your own. Serve some sauce, warmed with the ice cream to drizzle over.
Irish Soda Bread
2 c. flour
½ t. each baking powder and baking soda
¼ t. salt
2 T. butter
¾ c. raisins, currants or golden raisins, optional, I used golden raisins
2 t. caraway seeds
1 egg, beaten
1 c. buttermilk
Preheat oven to 400 degrees. Dust a baking sheet with a little flour. Combine dry ingredients in bowl and cut in butter to resemble coarse crumbs. Add raisins and caraway seeds. Combine egg and milk and set 2 tablespoons of this mixture aside. Add remaining milk mixture to flour mixture and combine just until dough forms into a ball. Place on baking sheet, brush with reserved egg mixture and cut a crisscross on top of loaf. Bake about 25 minutes or until bread sounds hollow. Makes 1.
Butterscotch Sauce
6 T. butter
½ c. half and half
½ c. brown sugar
1 t. molasses*
½ -1 teaspoon salt
1 t. vanilla
Melt butter in a heavy bottomed pan. Add remaining ingredients, except vanilla, to the pan. Stir to mix well, then bring to a boil over medium heat. Boil 5 minutes. After 5 minutes, remove from the heat and stir in the vanilla. Sauce will thicken as it cools. Store in fridge and warm a little before using. Makes about a cup of sauce. Keeps for weeks in the fridge, but you'll eat it long before that.
*The addition of a little molasses was because my original recipe called for dark brown sugar. I only had light brown sugar. I liked the flavor that extra molasses added to the finished sauce. Feel free to omit the extra molasses, or add a pinch more, depending on how dark you want your finished sauce.
In all honesty, I love potatoes in pretty much any dish. Sometimes you just want to go with an old time classic. I always loved when my mom made potatoes O'Brien.
Potatoes O'Brien are hash browns, with onions and diced peppers. The combination is so tasty. To speed up the cooking process, I cooked the potatoes in the microwave first. You could also just use raw, diced potatoes. Either way, the end result is sure to be a hit.
Potatoes O'Brien could also be a nice side dish for your St. Patrick's day dinner.
Potatoes O'Brien
oil
1 medium onion, chopped
1 c. chopped sweet pepper- I used baby peppers, sliced in rings
2 lbs. potatoes, diced, peeling is optional
salt and pepper
fresh parsley and thyme, optional
In skillet, heat a couple of tablespoons of oil. Saute onion until tender, add peppers and cook until the peppers are tender. Remove from skillet and set aside. Add a few more tablespoons of oil to the skillet and let it get pretty hot. Add the potatoes and cook, stirring often, until the potatoes are browned. They should be cooked, tender in the middle, crisp on the outside. I cooked the potatoes in the microwave first, then diced them once they were cool enough to handle. This made them cook up faster, but raw potatoes are fine, too. Return onion mixture to skillet with the potatoes, season with salt and pepper to taste and add the fresh herbs, if you like. Stir together until heated through. Serves 4-6.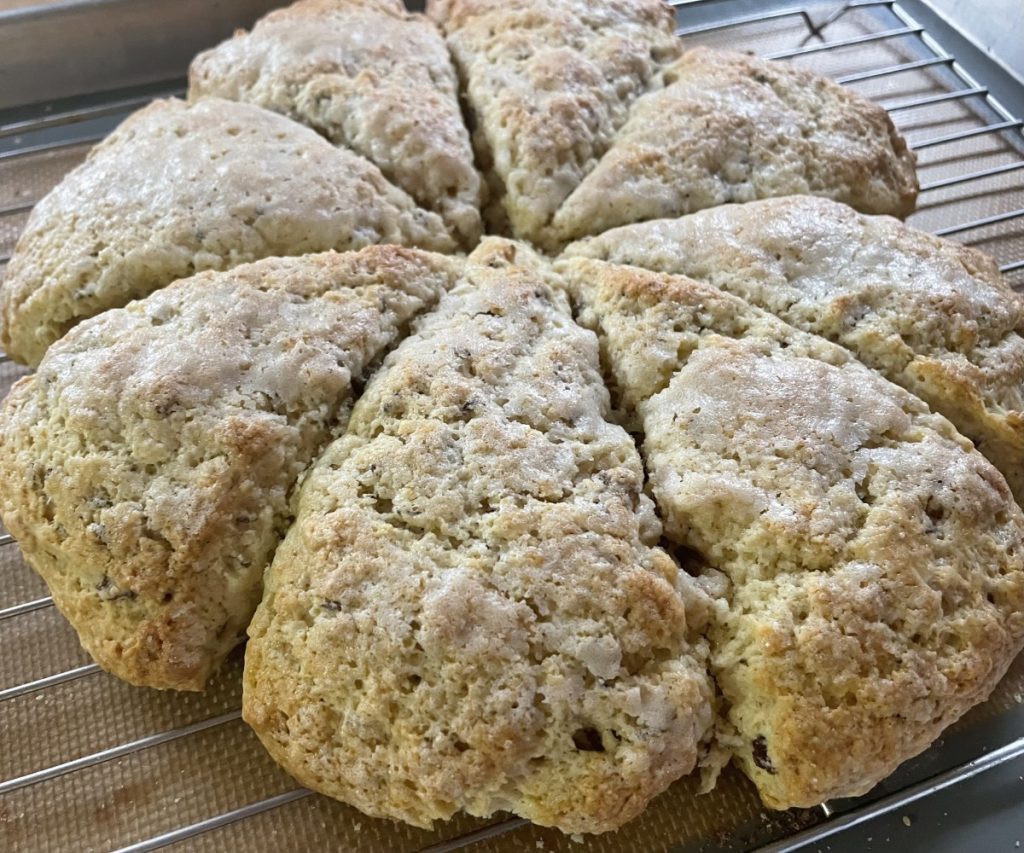 If you are in the mood for Irish Soda Bread- you can get the same wonderful flavor in a scone.
Scones don't take a lot of time or effort to make. These would be a wonderful addition to your St. Patrick's Day meal.
While traditionally served for breakfast or tea time, scones are really good any time of the day. They certainly can be served with dinner.
I used golden raisins, but you could use regular raisins, currants or cranberries, for a less traditional scone.
Irish Soda Bread Scones
2 c. flour
3 T. sugar
2 t. baking powder
1 t. baking soda
½ t. salt
1/3 c. butter
½ c. golden raisins
1 t. caraway seeds
2/3 c. buttermilk
1 egg
Milk
Extra sugar for sprinkling
Preheat oven to 425 degrees and lightly grease a baking sheet. Combine dry ingredients in medium bowl and cut in butter to resemble coarse crumbs. Stir in raisins and caraway seeds. Beat together buttermilk and egg and add to flour mixture, stirring with fork until mixture just coming together. Turn onto floured surface and knead 5-6 strokes or until ball of dough holds together. Dust an 8-inch round cake with  flour. Press dough into cake pan. Invert pan over onto prepared baking sheet. I find if I do this quickly the dough comes out more easily. Remove cake pan. This will give you a perfect 8-inch circle of dough. With a sharp, floured knife cut dough into 8 wedges. Brush top with milk and sprinkle with extra sugar. Bake 14-16 minutes. Makes 8.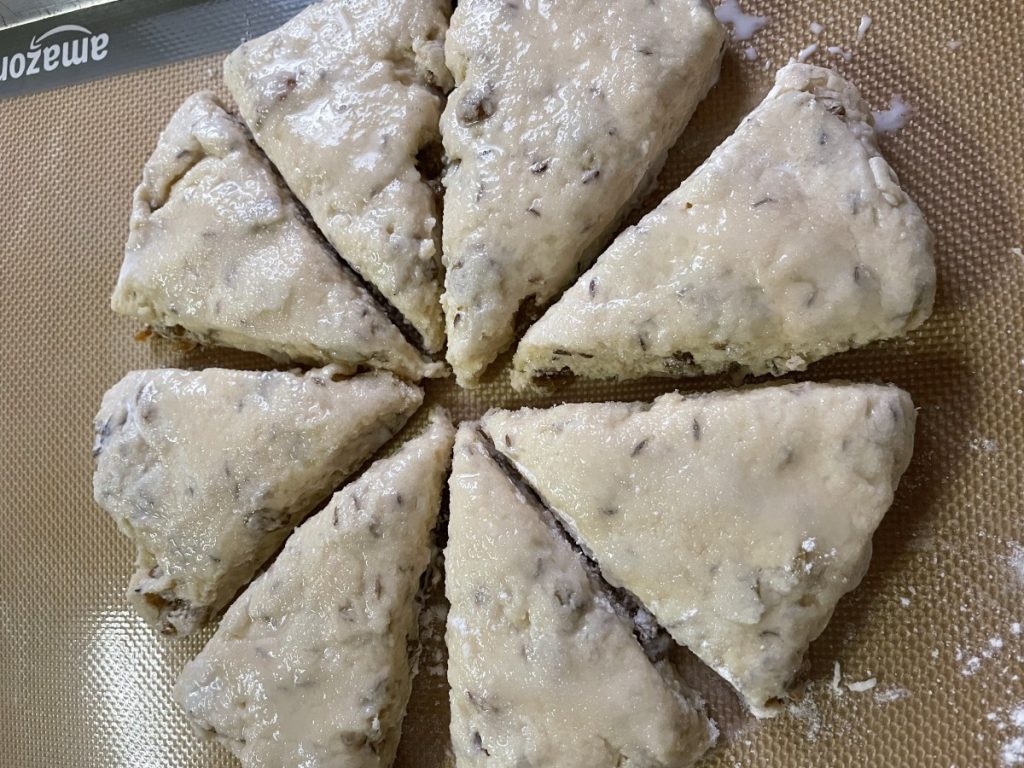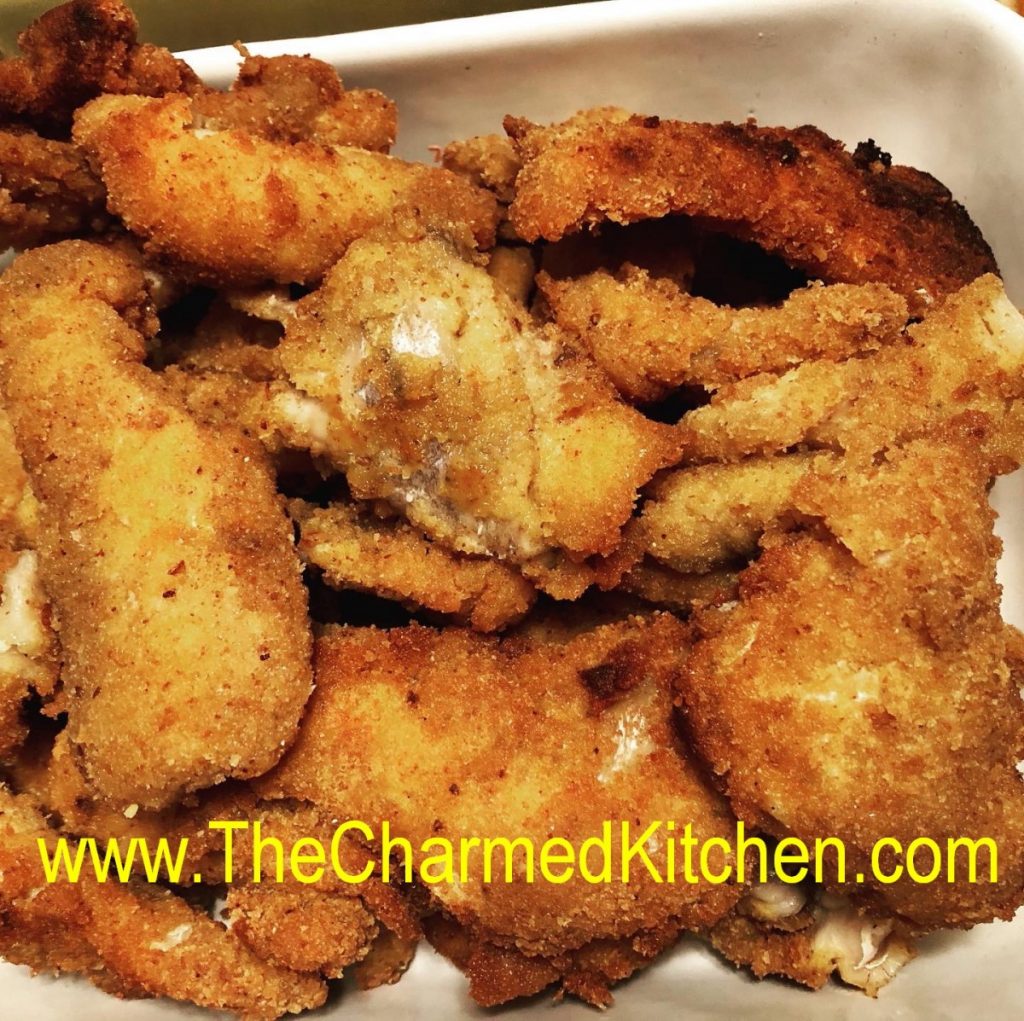 I love fried fish. I don't make it at home that often. It is more of a treat around here than an every day meal. This time of year, Friday night fish fries are very popular. I love them. You don't have to go out to have great fried fish.
I toyed with the idea of baking it, but frying won out. Nothing quite as good as fried catfish in my mind. Had a few friends over and I knew they would like it. too.
This is going to be one of those recipes that is more narrative that exact amounts. I really am good about writing stuff out. I just can't seem to locate my notes for this one- so I'll share what I did as best I can remember. It is also so easy to fry fish. Don't be scared to try.
I started with catfish fillets that were cut down into smaller pieces. The smaller size made them fast and easy to cook. It also made them fun to eat. Like chicken nuggets, only made with catfish. You could certainly use other fish in this recipe.
Since they had been frozen, I thawed them out, and dried them off a bit by patting them with paper towels. I started with a 2 pound bag of catfish. I seasoned a little over 1/2 a cup of flour with salt, pepper and paprika. Then I placed the flour in a bag and tossed in the fish pieces.
I made a mixture of 2 eggs, a little mayo, salt, pepper, garlic powder and a small amount of smoked paprika. I dipped the fish in this mixture and let it soak in there while I put the breadcrumbs in a bowl.
I took the catfish out of the egg wash a few pieces at a time and dropped them in the bread crumbs. I had the crumbs in a good sized bowl- but only filled about a quarter of the way with crumbs. I started with a cup of bread crumbs, but needed more. I added the fish and sort of tossed it in the crumbs by shaking and tossing the bowl. Made sure the fish all got coated. Pressed the crumbs a few times to make sure the breading stuck. Placed fish in a square container and kept adding it as I finished breaded the fish. Covered the dish and placed it in the fridge. I fried the catfish the next day. I could have fried it right away, but I knew I would be getting home just before my guests would be arriving. I wanted to get this part of the job out of the way. Breading sticks better if you do it a little ahead of time.
Once it was time for dinner, I put the oil on to heat up.
I was using an electric pot with a thermometer so I knew when the oil reached 350. I wanted to fry the fish between 350 and 375 degrees. If you don't have a pot with a thermometer, you can tell if your oil has reached 350 degrees with the use of popcorn. Yes, popcorn. Just put in a kernel or two of unpopped popcorn when you start heating up the oil. Popcorn pops at 350 degrees. When the popcorn pops, you know the oil is ready.
I started to drop the pieces of fish, several at a time, into the hot oil. They were cooked in just a few minutes. I pulled them when they were golden brown. I set them to drain on paper towels, then held in a warm oven, while I cooked the rest of the fish.
I served the fish with lemon wedges and homemade tartar sauce- which is just sweet pickle relish, mayo and capers.
The fish was a big hit.
As to the oil. You'll have plenty left over. I let it cool and strained it out. Then I poured it in the bottle it came from. You can save it for your next frying project, but don't use it again and again. Just a couple of times, then toss the rest. There were 4 of us for dinner and there was fish leftover. The 2 pounds of fish was easily enough to serve 6-8.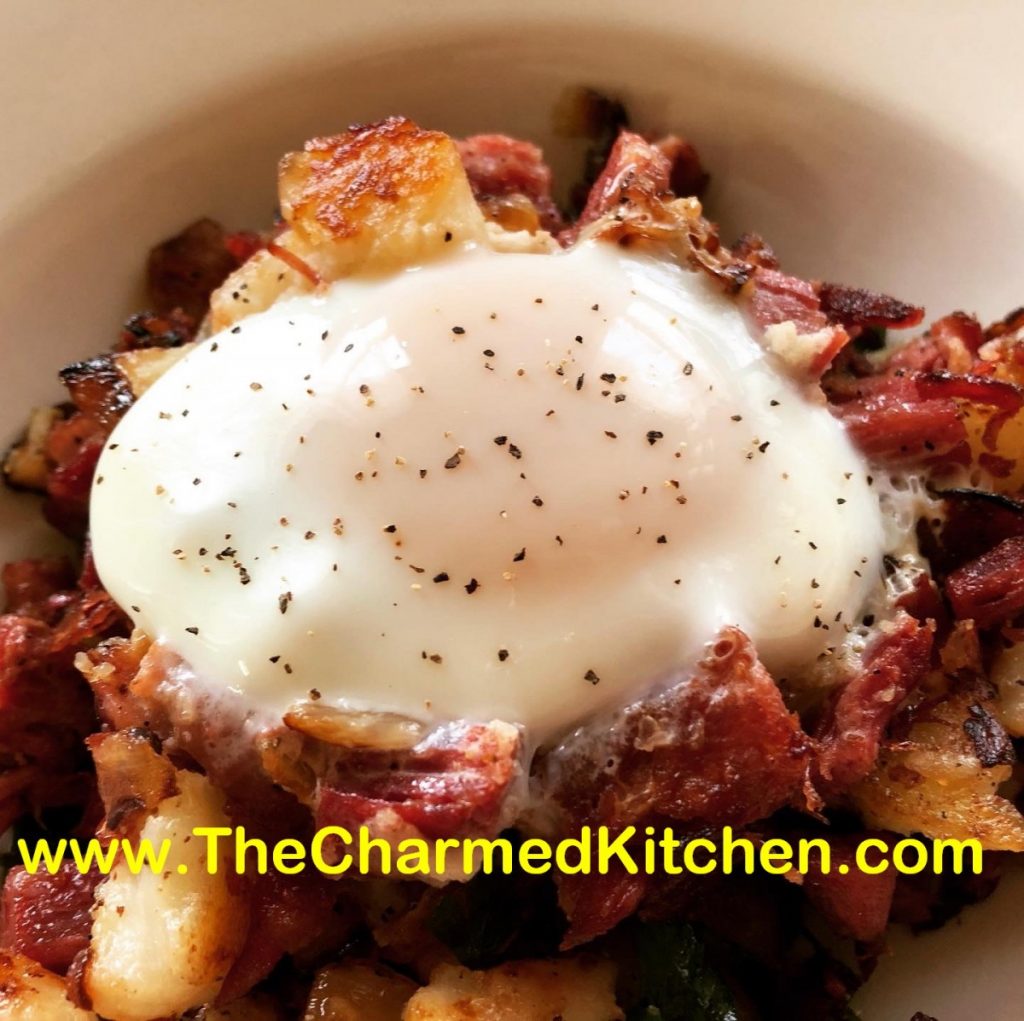 My mom used to make the best hash. I didn't have any specific recipe for hash, so I made a point of writing down what I did, and measuring ingredients, so I could share the recipe with you. The hash tasted a lot like my mom's. That made me smile. Here is the recipe. Hope you give it a try.
Corned Beef Hash
4 T. oil, butter or bacon fat
2-3 medium onions, peeled and chopped
1-1½ lbs. potatoes, 4-5 medium, cut in cubes, peeling optional
1 lb. corned beef, cut into ½- inch cubes
Salt and pepper
Eggs, optional
In skillet, heat up your fat of choice. Cook onions over medium heat until translucent. Add cubed potatoes and cook until potatoes and onions are starting to brown. Rather than constantly stirring, I let the potato and onion mixture cook a few minutes, then turn over sections with a spatula. It seems to get them brown faster. Check a few random potatoes to make sure they are tender. Add the corned beef and continue cooking until everything is starting to get a little crispy. Season to taste with salt and pepper. At this point you can serve it. I like to add the eggs. To add the eggs, crack and add eggs, one at a time, to the pan. Keep some space between the eggs, if you can. Turn heat down to medium low and cover the pan. It should take about 5 minutes for the eggs to cook, with the whites firm and the yolks runny. Try not to keep peeking. I know you want to, but every time you remove the lid, the heat dissipates. Wait 3 minutes to check the first time, if you can. Don't set the heat too high, or you will burn the bottom of the hash while the eggs cook. I usually add one egg for each person I am serving. Feel free to allow more eggs per person, depending on your guests. Serves about 4.
Note: If you want to save yourself from dicing potatoes, you can use frozen hash browns. I prefer diced fresh potatoes, but the hash browns will save you time.