Every year, I spend the day before Thanksgiving making some special treat or craft with my niece, Elia. One year we made these cookie "turkeys". She liked making them so much we are making them again this year. They are really easy to make, and since there is no baking involved, you don't tie up the oven if you need it for other things, like maybe a real turkey. Here are the ingredients you will need.  We did them sort of assembly line fashion, because Elia wanted one for each person's place at the table.
Candy Turkeys
chocolate sandwich cookies
candy corn
mini peanut butter cup
malted milk balls
candy pumpkins
melted chocolate
To start, place a cookie on your work surface. Affix a peanut butter cup, for the body. with a little melted chocolate. Place a malted milk ball on top of the peanut butter cup, using a little more melted chocolate to make the head. Once the chocolate hardens a little break off the tip of a candy corn and affix with chocolate to make the beak. Stick a few candy corn between the cookies- into the frosting layer- for the tail. Open up a cookie and use a little more chocolate to stand up your turkey on the frosting surface- Elia wanted them to be standing on snow. Or you can use a whole cookie, if you prefer. Place it off center, so you have room for your pumpkin. Let it harden for a minute, then add a candy pumpkin, using another drop of melted chocolate.
Elia hard at work
She made quite a few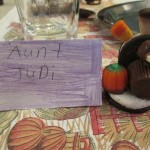 My place at the table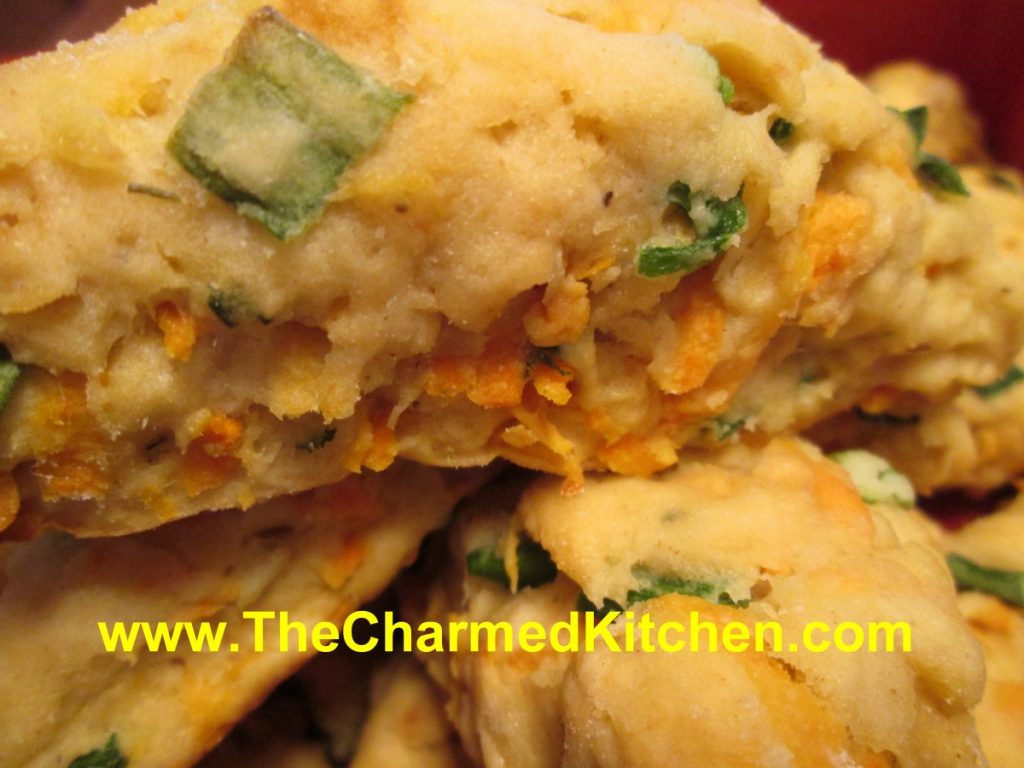 These biscuits are a favorite of mine. They go great with a bowl of chili. They also would make a nice addition to your Thanksgiving table.
I like sweet potatoes any number of ways. Steamed, roasted, mashed. In this biscuit recipe, raw sweet potatoes are grated and added to the dough, along with some herbs. The biscuits come out tender, with great flavor and texture. They are also quite pretty.
I enjoy them with a bit of butter, warm from the oven.
When you mix the dough, don't be worried if it seems too dry. It takes a little bit of kneading to get the moisture out of the potatoes. The extra effort is worth it.
I cut them into triangles, but you can just form the dough into a log shape. Then, slice the dough for round biscuits. They taste wonderful, no matter the shape.
Sweet Potato and Herb Biscuits
2 1/4 c. flour
1 T. baking powder
1/2 t. grated lemon peel
1/4 t. each baking soda, dried basil and dried thyme
1 egg, beaten
1 1/2 c. shredded sweet potato, about 1 large
1/2 c. fine chopped green onions
1/2 c. sour cream
2T. butter, melted or olive oil
Stir together dry ingredients in large bowl and set aside. Combine remaining ingredients and add to flour mixture mixing until just blended. Turn onto lightly floured surface and knead a few times until dough just stays together. Dough will look too dry- but it will come together after you knead it. Press into an 8-inch square and cut into four squares.* Cross cut each square into four triangles. Place on greased baking sheet and bake in a preheated 425 degree oven for 20 minutes. Makes 16.
* I press the dough into a lightly floured 8×8-inch baking pan and then flip it out onto the work surface, before cutting. That way you'll get nice, even edges.
I will admit it – I am not a fan of really sweet, sweet potato dishes. Not unless it is a dessert. My Mom never served sweet potatoes with marshmallows, but they were still served "candied". Sweet potatoes, sometimes canned, cooked in a glaze of brown sugar and butter. It was just what we did.
Then, one year, I grew my own sweet potatoes. Everything changed after that. I can still remember the joy of digging that first plant up. There they were, a cluster of beautiful sweet potatoes. I grew a lot of them that first year. I steamed them, baked them, made soup with them. Even had them for breakfast a few times.
My Mom was so pleased when I told her I was supplying them for her Thanksgiving dinner that year. I suggested we just cook them with a little butter, salt and pepper. They were so naturally sweet, that they surely, did not need to be candied.
Not everyone was so pleased with that choice. Clearly, how to prepare sweet potatoes evokes some of the same passion as how to cook the turkey. So for awhile, there were two competing dishes of sweet potatoes on the Thanksgiving table. As if there weren't enough dishes to worry about- we now had to have 2 types of sweet potatoes.
I hope this dish might just bridge the gap between the two camps. A little sweet, but not overly sweet. The orange juice and honey enhance the sweet potatoes nicely. The sugared nuts are a fun addition, too.
Honey Orange Glazed Sweet Potatoes
4 T. butter
4-5 c. peeled and sliced sweet potatoes
1 c. fresh orange juice
Zest of 2 oranges
¼ c. honey
2 t. hot sauce, or to taste
Salt and pepper to taste
Fresh grated nutmeg
Sugared nuts- optional* recipe follows
Melt butter in large skillet. Add sweet potatoes and cook over medium heat, for 5- 8 minutes. Potatoes should start to turn a little golden. Add orange juice, honey and seasonings and turn heat down to low. Cook, uncovered, until potatoes are tender and liquid is evaporated, about 10 minutes. If you want more color on the sweet potatoes, turn the heat up a little once they are tender, and liquid is mostly gone. Serve with sugared nuts sprinkled on top, if you like. These can be made a day ahead and reheated.
*Sugared Nuts
4-5 c. nuts, I like walnuts or pecans
2 c. sugar
1 c. water
1 t. cinnamon
1 t. orange peel
1 t. salt, optional
Place all ingredients in heavy skillet and cook over medium heat, stirring often, until all the water disappears. Whatever liquid in the pan will be clinging to the nuts and syrupy. Dump nuts onto a large cookie sheet and break apart with a wooden spoon to prevent clumping. As nuts cool, stir once or twice to remove any remaining clumps, and to cool faster. Nuts will lose their glossy appearance and attain a sugary crust. If it looks like nut soup, you didn't cook them long enough, and you must return all to the skillet and cook longer. As the nuts start to get drier during cooking, you can turn down the heat a little to prevent burning. Once you've made a few batches, though, you will get good at judging when to stop cooking. You can also make a spicy version by adding a teaspoon of cayenne pepper along with the other ingredients. Store in cool, dry place to keep nuts fresh longer.
Not everyone at the Thanksgiving table will be eating turkey. If you are like me, you have friends and family who are vegetarians. That was the inspiration for this dish. Just because a person doesn't eat meat, does not mean they can't enjoy the other traditional foods of the holiday.
I'm not a fan of "fake meats", so a simulation of turkey was not what I was going for. I wanted to make a dish that was normally part of the regular menu, but minus the meat.
This is a dish everyone can enjoy together. Thanksgiving is about bringing us together, after all. I used mushrooms as the base for both the dressing and the gravy. The end result is rich and very tasty.
Mushroom Dressing and Gravy – Vegan
The Gravy:
3 T. oil
2 onions, diced
1 lb. mushrooms, cleaned and chopped- try to use a couple of different types
¾ c. diced celery
¼ c. chopped parsley
1 t. oregano
½ t. thyme
4 T. flour
2 c. vegetable broth
2 T. balsamic vinegar
Hot sauce to taste
Salt and pepper to taste
In skillet, heat oil and cook onions until golden. Add mushrooms and celery and continue cooking until mushrooms also start to turn golden. Toss in the parsley and herbs. Remove about ¾ of the onion mixture and set aside- it will go in the dressing. In skillet, with the remaining onion mixture, add the flour and stir in. Cook over medium heat for a minute or two. Add the broth and bring to a low boil, stirring often, until thickened and bubbly. Add vinegar and hot sauce and season to taste with salt and pepper. You can let it simmer a few minutes longer, if you like it thicker. It cooks down quickly. Makes 2 cups.
The Dressing:
6 c. bread cubes, toasted
Reserved veggies from the gravy
½- 1 cup vegetable broth
2 T. oil
Extra parsley, if desired
Salt and pepper to taste
½ t. crumbled sage, optional
In medium bowl, combine the bread cubes with the veggies and stir to mix well. Pour the broth over the bread cubes, tossing to coat. Use more or less broth, depending on how moist you like the dressing. Drizzle in the oil and season to taste. Place in a casserole dish, cover and bake until heated through- about 30 minutes. Remove cover after 20 minutes if you like a crisper dressing.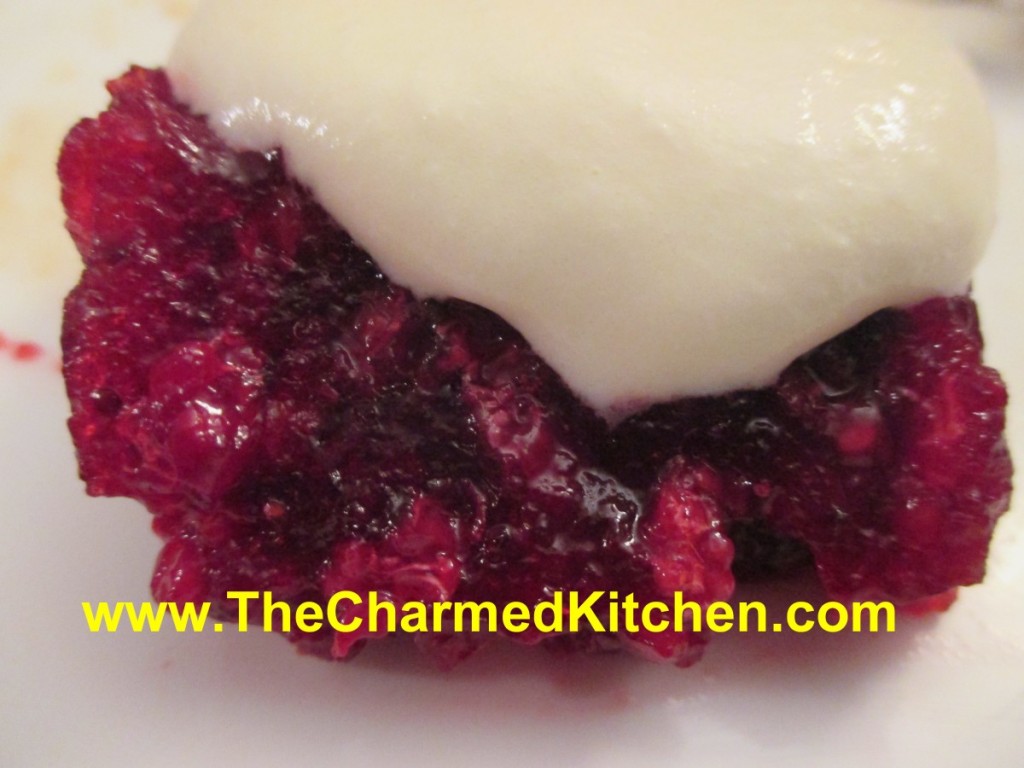 If you are looking for a fun and tasty variation for the usual cranberry sauce this Thanksgiving, I might suggest this cranberry and raspberry version.
The raspberries add a great flavor to the dish along with the cranberries and orange juice. My family has enjoyed versions of this sauce every Thanksgiving for as long as I can remember.
The real secret however, is the dressing. It is a creamy, slightly sweet topping, made with a fruit juice custard and whipped cream. It really changes the whole dish into something special.
This might be the first time people ask for seconds on cranberry sauce.
Cranberry-Raspberry Sauce
12 oz. cranberries, rinsed and picked over
1 c. orange juice
1 T. grated orange peel
½ c. sugar, or to taste
12 oz. raspberries, fresh or frozen ( thawed, if frozen)
Combine all ingredients, (except the raspberries) in a saucepan and cook, stirring often, over medium heat. Cook until the cranberries burst and mixture thickens, about 25 minutes, stirring more often as mixture thickens. Reduce heat as mixture thickens, to prevent scorching. Stir in the raspberries. Cool and chill. Makes about 3 cups. Serve with the dressing on the side.
Dressing
2 eggs
½ c. sugar
½ c orange juice
½ c. pineapple juice
2 T. flour
juice of half a lemon
1 c. whipping cream, whipped
Combine all ingredients, except whipped cream, in a saucepan and cook, stirring constantly, until thickened. Mixture should coat a spoon. Cool and chill. Fold cooled mixture into whipped cream. Serves 6-8.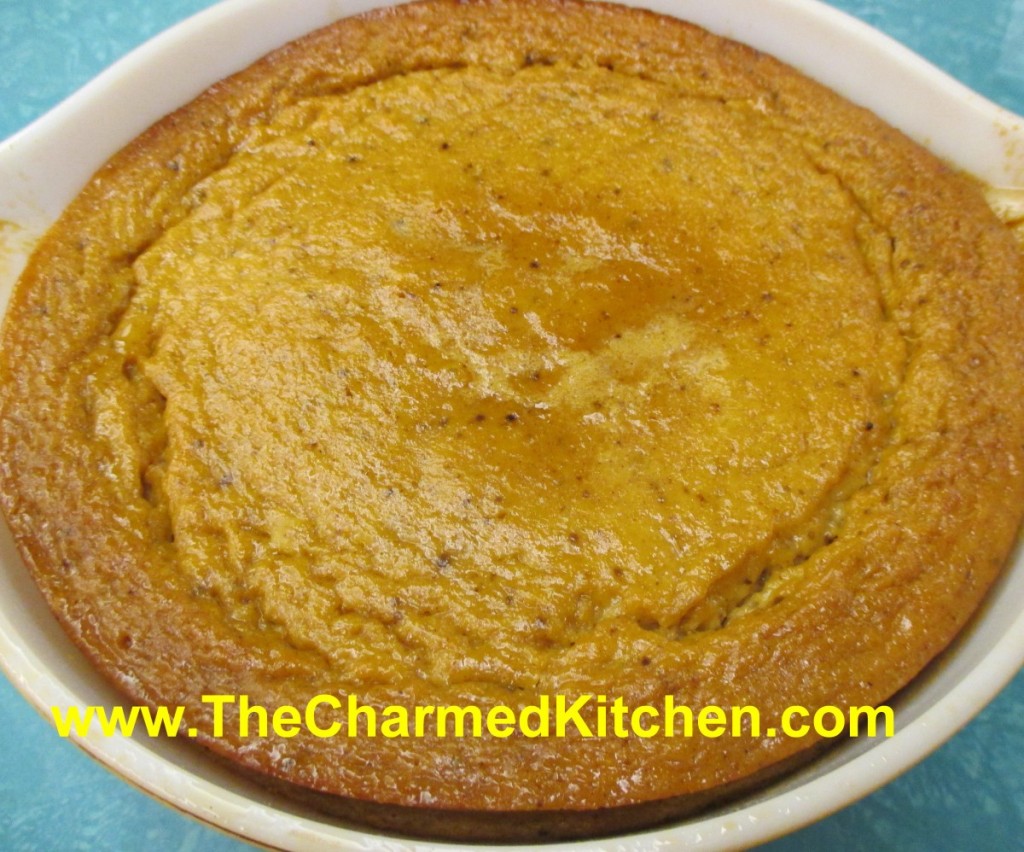 I fondly remember when my Mom used to make this dessert. I think of her whenever I make it. From a technical cooking standpoint, it's not really a chiffon, but that is what my Mom called it, so I will leave it as Pumpkin Chiffon.
It's more like a pumpkin pie, without the crust. Super easy to make and quite tasty. I bake it in a casserole dish but you could also make it in individual  ramekins.  This recipe is always a big hit when I make it for friends.
You could use canned or fresh cooked pumpkin or winter squash, like butternut or Hubbard. I always cook up and freeze pumpkin and squash for later use, so frozen would work, too. Because there is no crust, it is also gluten-free. I sometimes serve it with gingersnaps and whipped cream. It is a lovely Fall dessert. Perfect for Thanksgiving, too.
Mom's Pumpkin Chiffon
½ c. applesauce
1 c. cooked or canned pumpkin or squash
¾ c. brown sugar
1 t. cinnamon
½ t. salt
½ t. nutmeg
1/8 t. cloves
4 eggs, well beaten
1 c. half and half or evaporated milk
Stir together first seven ingredients. Beat in eggs and stir in milk. Place mixture in 1 ½ quart casserole and bake in a 350-degree oven for 1 hour and 15 minutes. Serve alone or with cookies. Serves 6-8.
This is one of my favorite desserts. A soft pumpkin cake, lightly spiced, rolled around a cream cheese filling. Not just tasty, it's pretty, too.
I have several variations of this recipe and decided to make the "simple" one last night. It mixes up in no time and rolls up easily. I like the combination of spices, too. It also freezes well. You can make a couple of them and pop them in the freezer, so you always have dessert when needed. This recipe makes one cake, but can easily be doubled. These make nice gifts, too.
It is baked in a small jelly roll pan, the 10×15-inch size. Don't freak out when you put the batter in the pan. It will fill it right up to the top. The cake doesn't rise much, so it works.
Pumpkin Cake Roll
3 Eggs
1 cup Sugar
2/3 cup Pumpkin puree
1 teaspoon Lemon juice
3/4 cup All-purpose flour
1 teaspoon Baking powder
2 teaspoons Cinnamon
1 teaspoon Ginger
1/2 teaspoon Nutmeg
1/2 teaspoon Salt
Filling:
8 ounces Cream cheese — softened
4 tablespoons Butter
1 cup Powdered sugar
1/2 teaspoon Vanilla
In large bowl, combine eggs and sugar, beating with an electric mixer until thick and light yellow in color. Add pumpkin and lemon juice, mixing until blended. In separate bowl, combine flour, baking powder, spices and salt. Add to egg mixture, mixing well. Spread batter into greased and waxed-paper lined 10-by-15-inch jelly-roll pan.
Bake at 350 ° for 15 minutes. Remove from oven. Cool for 15 minutes. Place cake on clean tea towel sprinkled liberally with powdered sugar. Peel off the wax paper. Cool 10 minutes longer. From 10- inch side, roll cake up in towel. Set aside. While cake is cooling in towel, prepare filling. Beat together cream cheese and butter; stir in powdered sugar and vanilla and blend until smooth. Unroll cake. Evenly spread filling over cake. Roll up cake (without the towel). Wrap in plastic wrap. Cover and chill at least 1 hour before serving. A serrated knife works best for slicing. Keep leftover cake refrigerated. This pumpkin roll freezes well. Serves 6-8.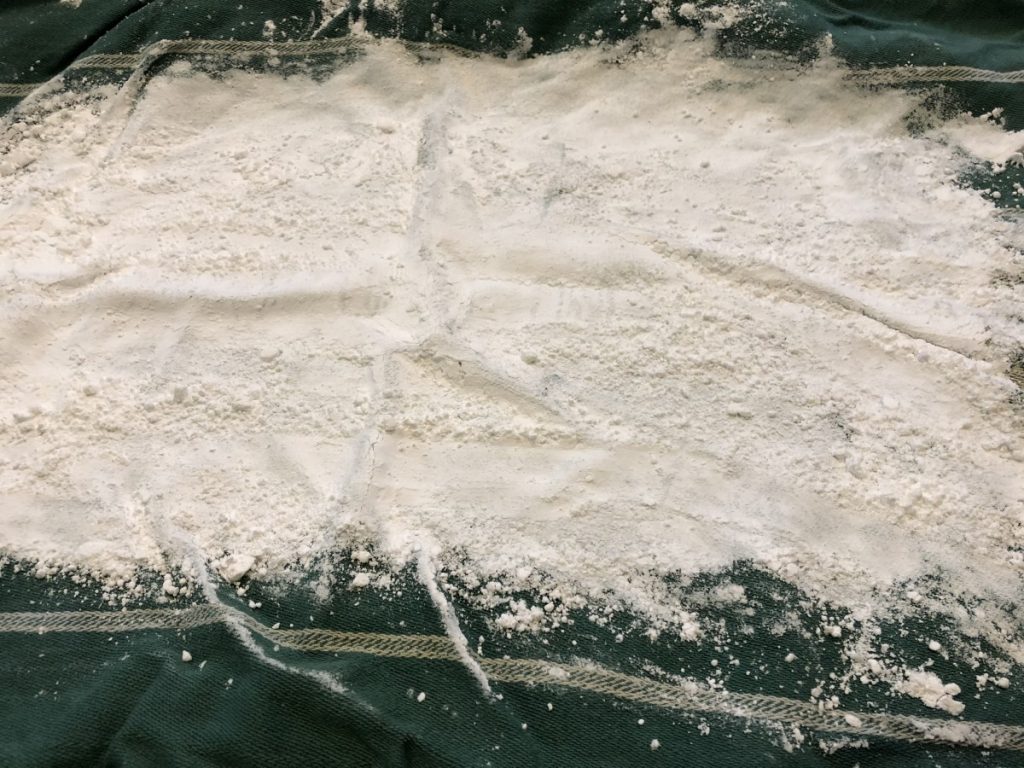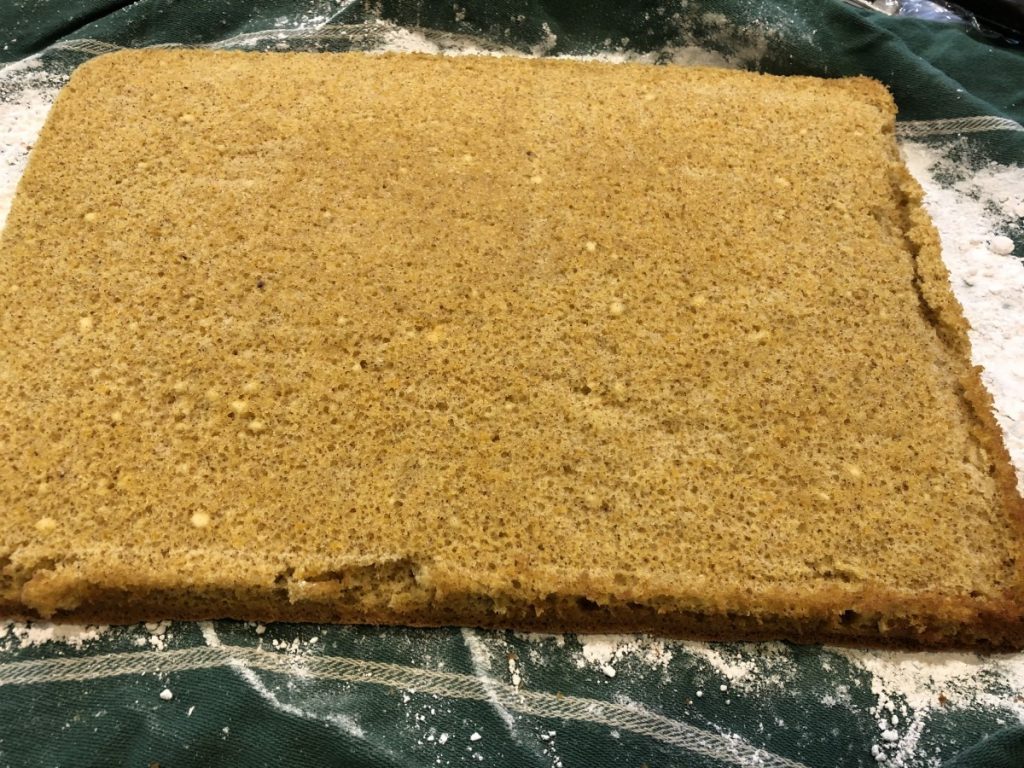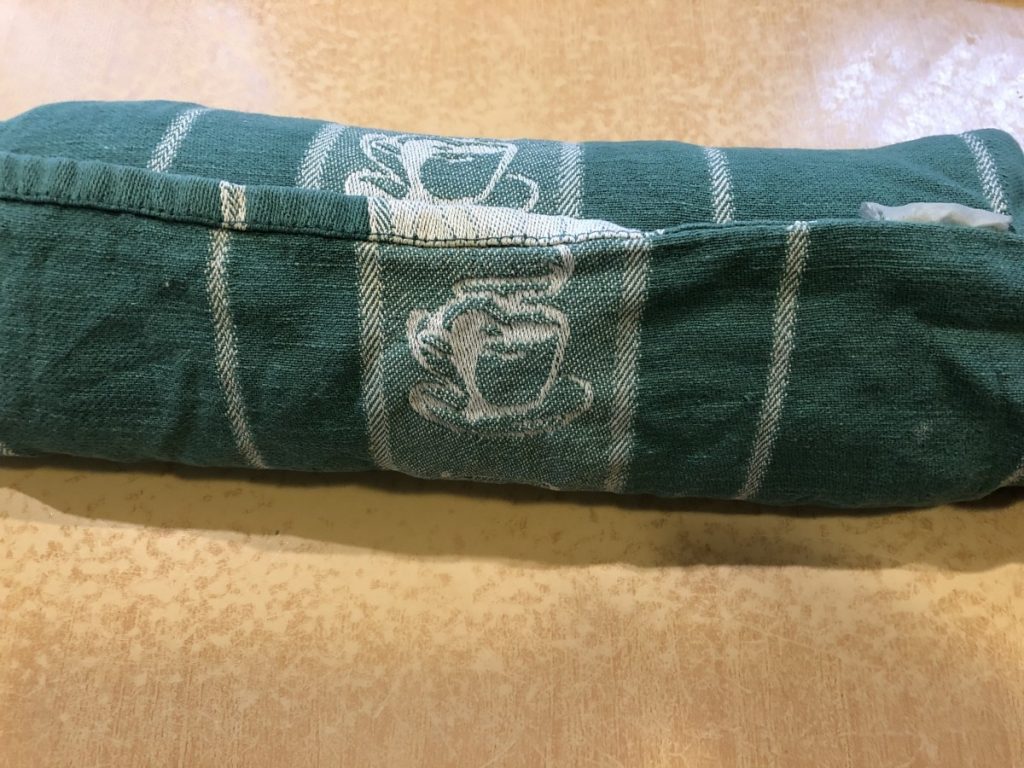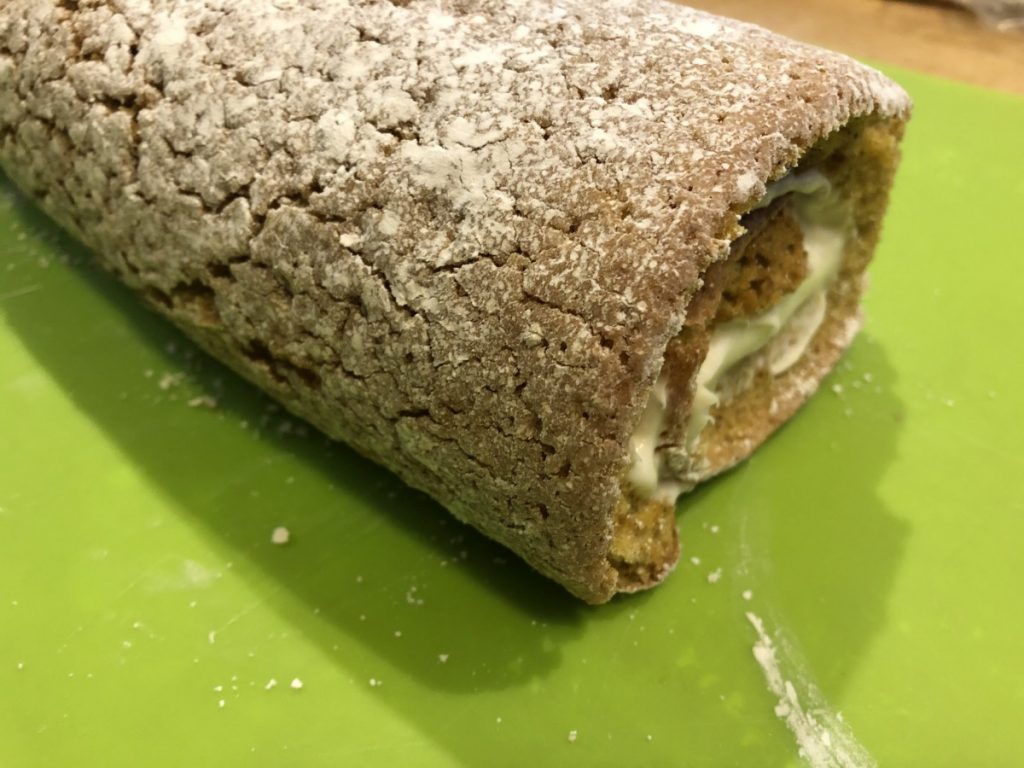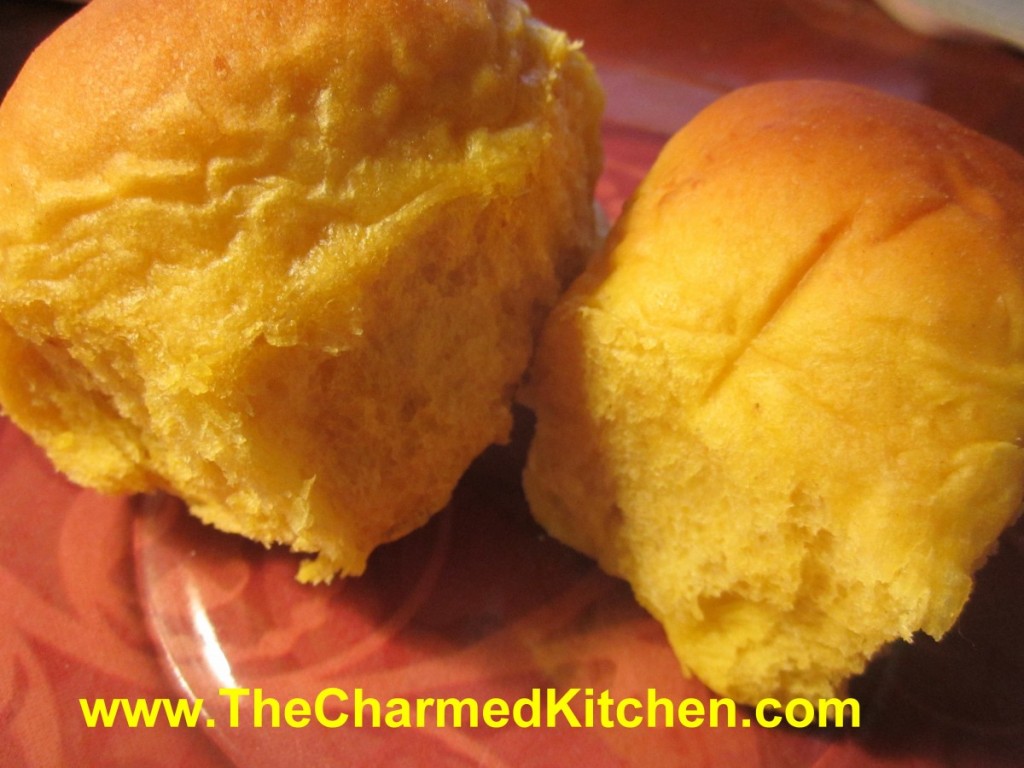 I love these dinner rolls. I think you will, too. The addition of squash is what makes them so special. The squash adds beautiful color to the rolls. It also creates a soft texture and an earthy sweetness.
These rolls are wonderful for any fall or winter dinner or holiday. They are especially nice for Thanksgiving.
We have them every Thanksgiving. My sister Cindy always makes them, and has been making them for years. They are rich, soft and sweet and make a perfect addition to the dinner table. Even with all the other foods at Thanksgiving dinner- you always save room for these dinner rolls.
While I use cooked butternut squash in mine, pumpkin could be used, as well as other winter squashes.
The recipe makes a pretty big batch. You can bake them, then freeze some for later use.
I love slicing them in half, and making mini turkey sandwiches with them the day after Thanksgiving.
Cindy's Squash Rolls
1 c. milk
4 T. butter
½ c. sugar
¼ c. brown sugar
1 t. salt
1 pkt. Yeast
4-5 c. flour
1 ½ c. cooked butternut squash, strained, or 1 (16oz.) can squash or pumpkin
2 eggs, room temperature
Scald milk and butter. Place sugar and salt in large bowl and pour in milk mixture. Cool to lukewarm. Add yeast and 2 cups of flour. Beat at medium speed with mixer for 2 minutes. Add squash and eggs and mix until smooth. Add flour gradually to form a stiff dough. Knead on floured board for 7-8 minutes. Place in a greased bowl, turning dough to coat evenly. Cover with a towel and allow to rise until doubled. Punch dough down and shape into rolls. Dough can be placed in a greased cake pan where they will touch each other as they rise making softer rolls. You can also place them in muffin tins, or shape into rolls and place on greased baking sheet for crispier rolls. Cover and let rise until doubled. Bake at 375 degrees for about 25 minutes. Butter tops while warm. Makes 2 ½ -3 dozen.
Variation: you can also add ½ t. ground nutmeg, 1-2 T. chopped chives, or 1T. parsley flakes for a little different flavor.
This recipe has been part of our family for years now.  My mom made them for Thanksgiving every year- and I continue that tradition. Like my mom, I use fresh (or frozen) cooked pumpkin or winter squash. My mom didn't care much for the taste of canned pumpkin. She would cut up the Halloween pumpkin, cook it, puree it and freeze it- so she could make pumpkin squares anytime she wanted.
The original recipe came from Bisquick, but it had 2 cups of sugar in it. My Mother's sensibilities kicked in and she cut the sugar down to one cup. Great move on her part. The cake is still plenty sweet with less sugar.
It mixes and bakes up in no time. I normally top it with cream cheese frosting, but it would be good with a simple powdered sugar glaze, a buttercream frosting, or even just a dusting of powdered sugar mixed with a little cinnamon.
The texture is moist and tender and I think you'll enjoy it as much as I do.
Pumpkin Squares
1 c. sugar
½ c. oil
16 oz. cooked pumpkin, canned, fresh (preferred) or frozen
4 eggs, beaten
2 c. biscuit mix (homemade or Bisquick or Jiffy Mix)
2 t. cinnamon
½ c. raisins, optional
Grease a jelly roll pan and set aside. Preheat oven to 350 degrees. Beat first 4 ingredients for 1 minute. Stir in mix, cinnamon and raisins. Pour in prepared pan and bake 25-30 minutes. Test for doneness with a toothpick. Cool and frost. Frosted cake must be kept refrigerated between servings.
Frosting:
8 oz. cream cheese
2/3 c. butter
2 T. milk
2 t. vanilla
3 c. powdered sugar, or more
Beat together until smooth.
The name of this bread is a little misleading. It really isn't a coffeecake. These loaves just have a texture that reminds you of sweet breads. The bread itself isn't sweet. There is less than 3 tablespoons of sugar in the two loaves combined. But it is a rich dough with butter, eggs and evaporated milk.
Mom would often top the cooled loaves with a powdered sugar glaze or a buttercream. Sometimes she would add toasted nuts, too. You could easily add raisins to the dough.
The thing is, after a while, we all kind of decided we liked the bread plain. The bread has just over 2 cups of flour in each loaf. That is low by most bread standards. It is just different from most any other bread I make.
In our family, my mom was famous for this bread. Every gathering, she would bring it. For large parties, she often started baking, and freezing, the loaves a few weeks ahead, so she would have enough.
The bread really is exceptional, with a texture that is soft and a little chewy at the same time. Since my Mom's birthday is coming up, I wanted to remember her by making and sharing some of her favorite recipes. So here is the recipe.
Mom's Butter Coffeecake Braids
4 1/2 c. flour
2 T. sugar
1 t. salt
½ c. butter
1 packet yeast
¼ c. warm water
2 t. sugar
1 c. evaporated milk
2 eggs, beaten
Combine flour with sugar and salt. Cut in butter or duck fat and set aside. Dissolve 2 teaspoons sugar in warm water. Dissolve yeast in warm water mixture and set aside. Allow to become bubbly, about 5 minutes. Combine milk with eggs. Stir in yeast mixture and add to flour mixture stirring well. Knead dough in bowl until smooth, about 10 minutes. Place on lightly floured surface and knead until smooth. Cover and let rise until doubled, about 1½ hours. Divide dough in half and then each half into thirds. Roll dough into ropes and braid three ropes together. Repeat with remaining 3 ropes. Place braids in 9×5 inch greased bread pans and cover with a towel. Place in a warm, draft-free place and allow to rise until doubled, about 1½ hours. Bake in a preheated 350 degree oven for 25 minutes. If you like glaze loaves while warm with a mix of powdered sugar, a little milk, butter, and vanilla. Toasted almonds or walnuts can be added, if desired. Makes 2 loaves.
Note: You can also refrigerate the dough after kneading it if you would prefer. Just place dough in an oiled bowl, cover with plastic wrap and chill overnight. Roll and shape dough into braids when cold from the fridge. Rise, covered, until doubled in bulk, about 2-3 hours. Bake as directed.
Note: You can also place loaves on a greased baking sheet for a longer, flatter bread rather than in loaf pan.
Note: This is the same dough my parents used to make jelly doughnuts.