Cabbage and Noodles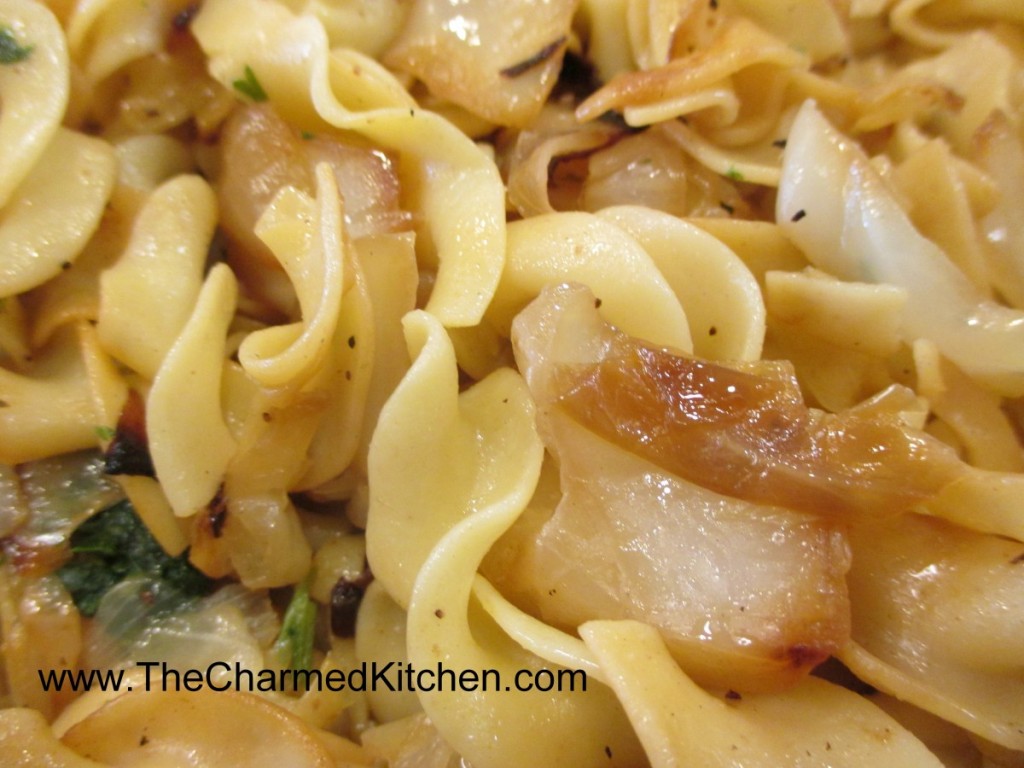 Cabbage and noodles is not a glamorous dish and it never will be. That's fine with me. It is a dish that will always remind me of my childhood.
My Mother would make cabbage and noodles as a side dish, at least a couple of times a month. I loved it. I think of her every time I make it. It is, for me, a favorite comfort food.
One reason it tasted so good, is that Mom took the time to caramelize the onions and to let the cabbage brown some, too. That added another layer of flavor to the dish. Simple and very tasty.
A lot of people I know will be having pork for New Year's Day. That pork is often served with sauerkraut. I like sauerkraut, but I like cabbage and noodles even more.
I used green cabbage this time, but you can use red cabbage, or a combination. Cabbage and noodles can be a side dish or even a main dish. You can play around with adding other ingredients. I added bacon to this version, sometimes I add leftover ham, or add no meat at all. If you don't add bacon, cook the onions in a little oil.
So here is my Mom's recipe for cabbage and noodles.
Happy New Year to all.
Cabbage and Noodles
1/2 pound bacon, cubed 1 onion, chopped
4-6 cups chopped cabbage
4 c. cooked noodles
Salt and pepper to taste
Fresh or frozen chopped parsley
Cook bacon in skillet- on medium heat- until just starting to brown. Depending on how meaty the bacon is, you might want to remove a little of the bacon fat. Personal choice. Add the onion and cook until wilted and a little brown. Add cabbage and stir fry until cabbage in tender and starts to turn a little brown. Stir in noodles and cook until heated through. Season to taste and toss in parsley. Serves 4-6.