Praline Biscuits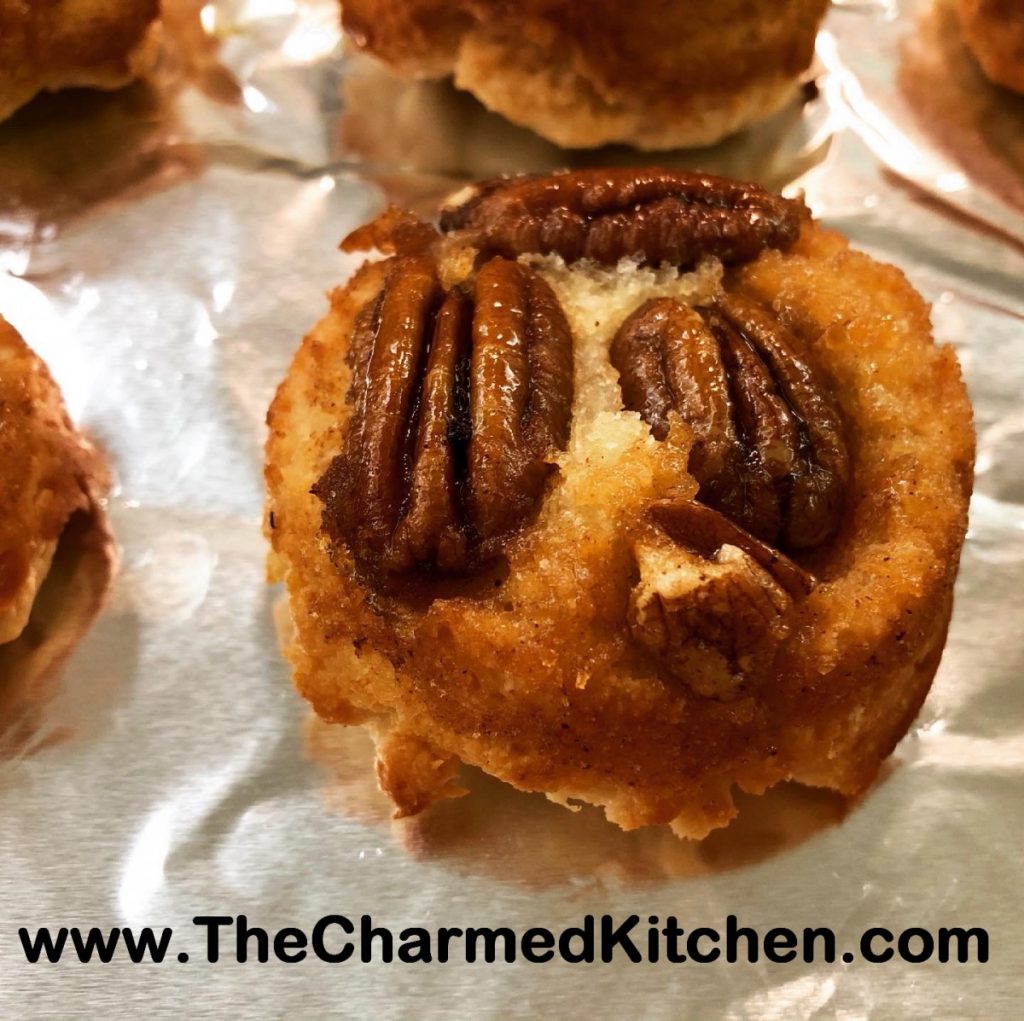 When you are craving a sticky bun, but don't want to wait hours for a yeast dough to rise, these Praline Biscuits might be just what you are looking for. They share a lot of the ingredients of sticky buns: pecans, brown sugar, butter, cinnamon. The flavors are a lot alike. The difference is that these tasty biscuits can be ready in 30 minutes or less.
The biscuits use biscuit mix, like Bisquick or Jiffy Mix for the dough. I actually like to make my own baking mix- recipe follows- but store bought is fine, too.
The texture will be different from a traditional sticky bun. Like the name implies, these are biscuits. I don't think you will mind at all. We made them in class last night and everybody loved them. They would make a great addition to any brunch or breakfast menu.
So here is the recipe, simple and sweet. Enjoy!!
Praline Biscuits
1/2 c. butter
1/2 c. brown sugar
36 pecan or walnut halves
cinnamon
2-c. biscuit mix
1/3 c. applesauce
1/3 c. milk
Preheat oven to 450 degrees. In each of 12 muffins cups place 2 t. butter, 2 t. sugar and 3 nut halves. Sprinkle cinnamon in each. Heat in oven until melted. Combine remaining ingredients and spoon over nut mixture. Bake 10 minutes, invert on heatproof serving platter. Makes 12.
Biscuit Mix
8 c. flour
1 c. powdered milk
1 c. powdered buttermilk
¼ c. baking powder
1 T. salt
1½ c. shortening- I like to use coconut oil- you can also use butter, but mixture needs to be kept in the fridge if you use butter
In large bowl combine dry ingredients and mix well. Cut in shortening until mixture resembles coarse crumbs. Store in a tightly closed container and use in 1-2 months. Makes 10 cups.