Cranberry-Raspberry Sauce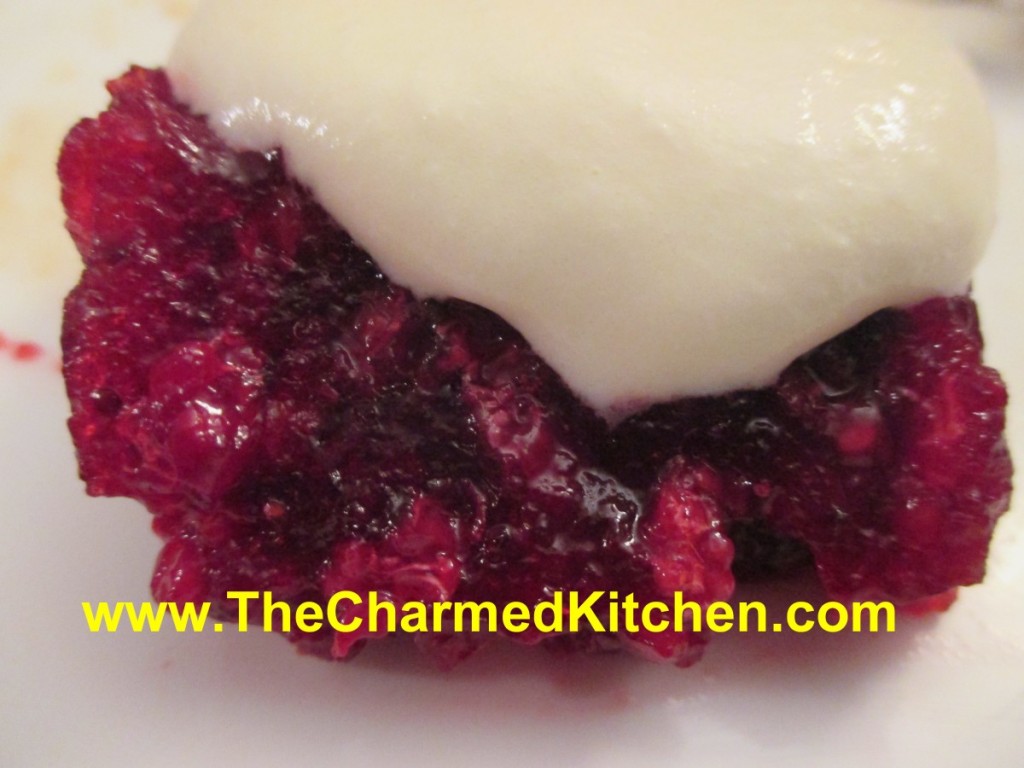 If you are looking for a fun and tasty variation for the usual cranberry sauce this Thanksgiving, I might suggest this cranberry and raspberry version.
The raspberries add a great flavor to the dish along with the cranberries and orange juice. My family has enjoyed versions of this sauce every Thanksgiving for as long as I can remember.
The real secret however, is the dressing. It is a creamy, slightly sweet topping, made with a fruit juice custard and whipped cream. It really changes the whole dish into something special.
This might be the first time people ask for seconds on cranberry sauce.
Cranberry-Raspberry Sauce
12 oz. cranberries, rinsed and picked over
1 c. orange juice
1 T. grated orange peel
½ c. sugar, or to taste
12 oz. raspberries, fresh or frozen ( thawed, if frozen)
Combine all ingredients, (except the raspberries) in a saucepan and cook, stirring often, over medium heat. Cook until the cranberries burst and mixture thickens, about 25 minutes, stirring more often as mixture thickens. Reduce heat as mixture thickens, to prevent scorching. Stir in the raspberries. Cool and chill. Makes about 3 cups. Serve with the dressing on the side.
Dressing
2 eggs
½ c. sugar
½ c orange juice
½ c. pineapple juice
2 T. flour
juice of half a lemon
1 c. whipping cream, whipped
Combine all ingredients, except whipped cream, in a saucepan and cook, stirring constantly, until thickened. Mixture should coat a spoon. Cool and chill. Fold cooled mixture into whipped cream. Serves 6-8.