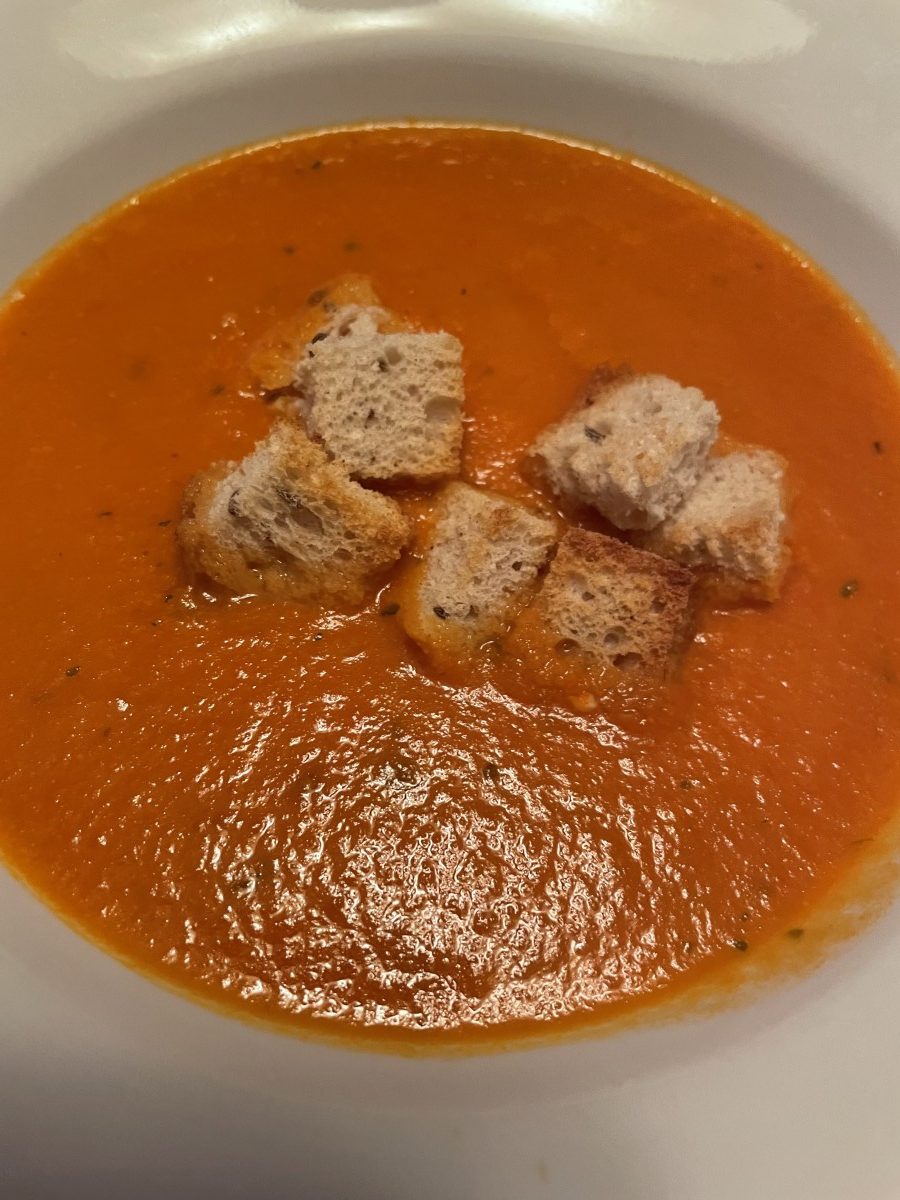 This is a fast and easy soup to make and full of flavor. I can tomatoes in the summer, so that is what I used. You can use store bought. If you wanted to use fresh tomatoes, you would need about 2 pounds. I just love the flavor of my home canned tomatoes so much. Next best thing to fresh.
After the soup was finished, it occurred to me that it was vegan. I hadn't planned it that way, it was just how it worked out. I used an immersion blender to puree the soup. If you don't have one, you can puree it in a blender. You just have to be careful when blending anything that is hot. It will splash up. To avoid getting burned, remove the center piece from the blender lid and cover with a towel before you turn it on.
I simmered the soup uncovered, because I wanted it to cook down a bit to be thick once processed. It only took about 15 minutes. You can cook it longer, if you want a thicker soup. I served it with toasted rye bread croutons, but it would be fine just as it is.
Zesty Tomato Soup
3 T. oil
1 medium onion, chopped
1 rib celery, chopped
1 sweet pepper, seeded and chopped
1 qt. canned tomatoes, or 1 (28 oz.) can whole tomatoes
Cayenne pepper to taste
2 T. fresh parsley or 2 t. dried
1 c. almond milk- or whatever milk you prefer
Salt and pepper to taste
In medium saucepan heat oil and cook onion until it starts to brown a little. Add the celery and pepper and cook about 5 more minutes. Add tomatoes and simmer, uncovered, until vegetables are soft, about 15 minutes. Use an immersion blender to puree the soup and add remaining ingredients. Adjust seasonings. Serve as is, or with croutons. Serves 3-4.