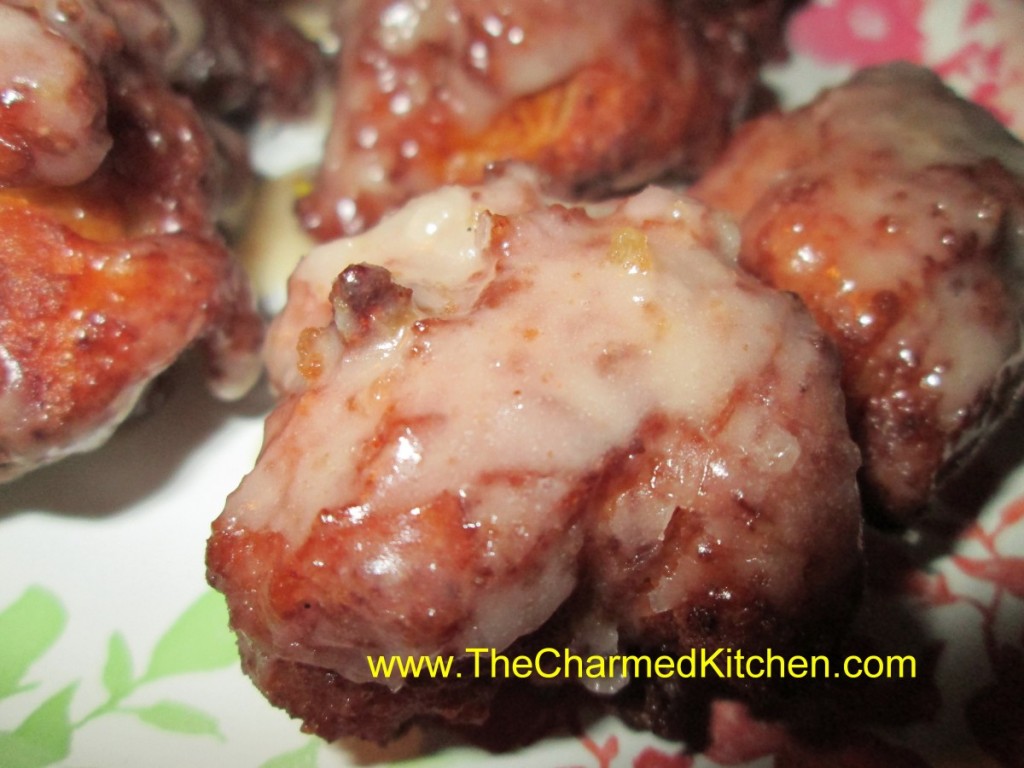 I recently posted a recipe for apple fritters. I also love this variation on that recipe. The batter contains diced, fresh apples and crispy bacon. The combination is really special.
Fritters aren't difficult to make. They really don't take that long to make, either. I prefer to make fritters close to when I am serving them- so my guests can enjoy them warm.
They make a wonderful dessert, or a fun addition to a breakfast or brunch menu. I dipped them in the maple glaze, which also went well with the apples and bacon.
I must warn you, they are addictive.
Apple and Bacon Fritters
2 c. flour
2 T. sugar
2 T. baking powder
1/2 t. salt
1 c. milk
2 eggs, beaten
2 T. melted butter
1 c. diced apples
1 c. cooked, crumbled bacon
oil for frying- I used coconut oil
Combine dry ingredients and set aside. Mix together milk with the eggs and butter. Stir in dry ingredients until just moistened and add the apples and bacon. Heat oil to 375. If using gluten free flour, heat oil to 350. Drop dough by tablespoonfuls into the hot oil and fry until golden brown. Don't do more than 4-5 at a time. It will take about 4 minutes in total but you need to turn them to brown evenly so 2 minutes per side. Drain on paper towels. Dip in maple glaze (recipe follows) while warm. Makes about 32.
Maple Glaze
1 c. Powdered sugar
1/2 c. maple syrup
a little water if mixture gets too thick
Combine all ingredients and set aside until ready to use.