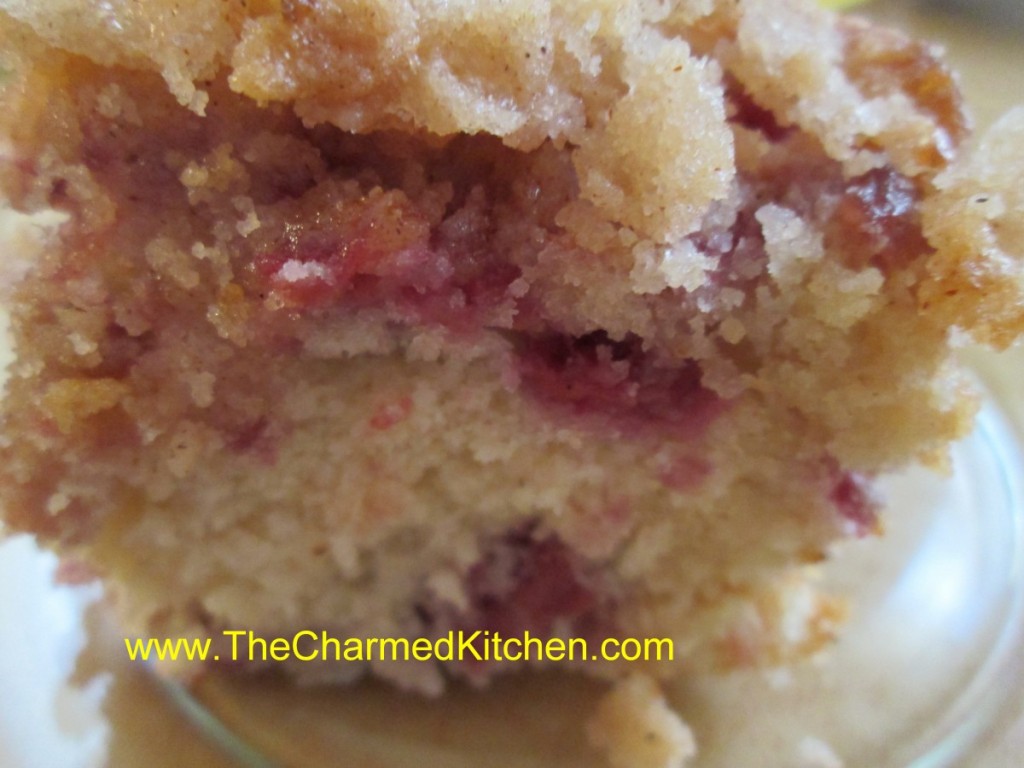 I picked up some beautiful local raspberries the other day. I love just eating them fresh, but I also wanted to do something more with them. I decided to bake this crumb cake.
The cake is delicate and not too sweet. The crumb topping really makes it special. It stands on its own, but is also good served with a drizzle of melted chocolate, some extra berries, or a scoop of ice cream. This cake always makes me think of the raspberries I grew up with.
When I was a kid, we had a patch of raspberries in the back of the yard. It was always a special treat to go out on a summer day and harvest raspberries, warm from the sun. We did lose berries to birds and squirrels and it became my Father's mission to save as many berries as he could. When we got a new dog, my Dad was sure berry theft would go down. Oddly, we seemed to be getting even fewer berries. One day, my Mom caught the dog eating raspberries right off the plants. Mystery solved.
I have made this cake with frozen berries, too. Either works, but I give the cake a few extra minutes to bake when I use frozen berries.
Raspberry Crumb Cake
For cake batter:
2 c. flour
2 t. baking powder
½ t. salt
½ stick (¼ cup) butter, softened
¾ c. sugar
1 egg
½ c. sour cream
2 t. vanilla
2 cups raspberries – I like fresh but frozen work
For topping:
½ c. sugar
¼ c. flour
½ t. cinnamon
½ stick (¼ c. butter, chilled and cut into bits)
Combine dry ingredients and set aside. In mixing bowl with electric mixer, beat butter and sugar until light and fluffy. Beat in egg, sour cream and vanilla. Add flour mixture gradually until just mixed in. Fold in raspberries. Grease and flour an 8 or 9-inch pan and add prepared batter. Combine topping ingredients until they resemble coarse crumbs. Sprinkle over batter in pan and bake in a preheated 375-degree oven and bake for 35-45 minutes. Use toothpick to test.