These brownies are everything you want in a brownie. Sweet, moist and very tender. The fact they are also flour and gluten-free is a nice bonus for those who can't have gluten.
You might think, when you read the ingredients, that I left something out. I didn't. They baked up beautifully and had a wonderful texture.
I made them for a dinner with friends and everyone liked them, a lot. I think the next time I make them, I might also add some chopped nuts.
Gluten-Free Zucchini Brownies
1½ c. shredded zucchini
1 c. almond butter- but you could use peanut butter instead
1 c. chocolate chips
1/3 c. honey – but you can use 1/2 cup if you want a sweeter brownie
¼ c. unsweetened cocoa powder
1 egg
1 t. vanilla
1 t. baking soda
1 t. cinnamon
½ t. allspice
Preheat oven to 350 degrees. Grease a 9×9 inch pan, set aside. Combine all ingredients in a medium bowl and stir until well blended. Pour batter into pan and spread evenly. Bake 25-30 minutes, or until toothpick inserted comes out clean. Cool before cutting. Makes 16.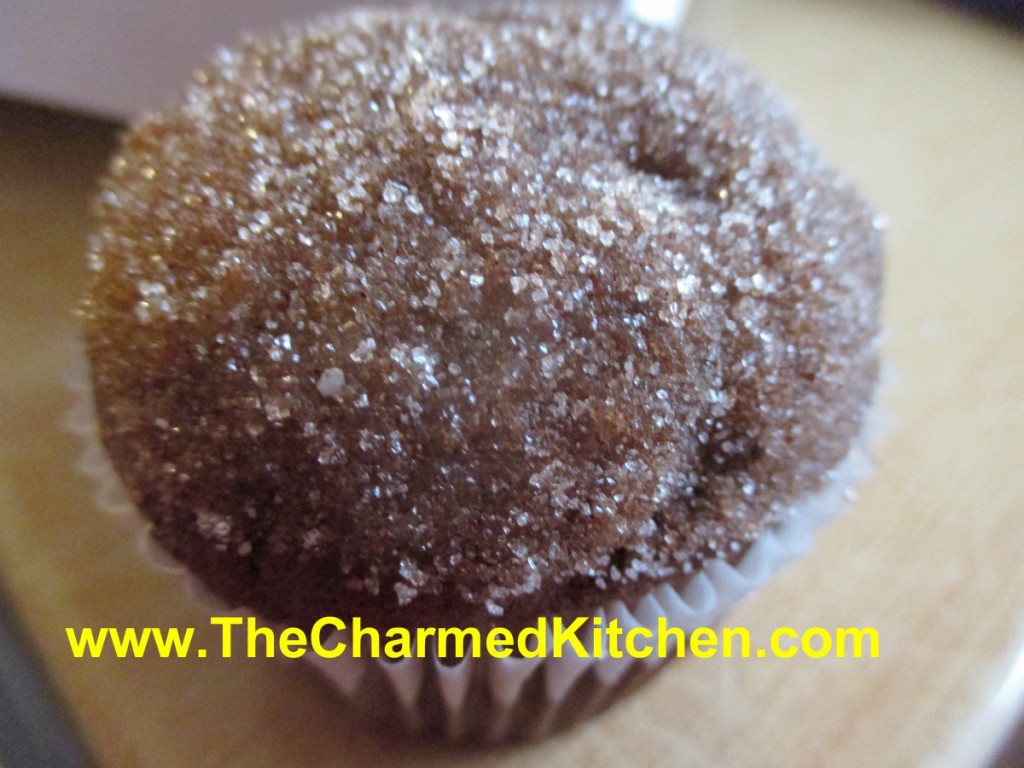 It's that time of year. Zucchini time. Maybe I should call it, "What do I do with all my zucchini time?" Zucchini and other summer squash are in abundance right now. This recipe is another, tasty way, to use them.
These are wonderfully spiced, moist cupcakes. Instead of frosting them, I decided to top them with melted butter and cinnamon sugar. It's something I've done with muffins, in the past. I didn't see why I couldn't do the same thing with cupcakes.
It was a really good idea. The cupcakes were baked to take to a cookout, and in the heat, frosting would have melted. Besides, not everyone likes frosting.
As an added bonus- it is a another recipe using zucchini, and that is never a bad thing.
Spiced Chocolate Zucchini Cupcakes
2 cups all-purpose flour
1 t. baking soda
½ t. salt
1 t. cinnamon
½ t. nutmeg
Pinch of cloves
¼ c. unsweetened cocoa
½ cup butter, softened
½ cup olive oil
1½ c. sugar
2 eggs
½ c. buttermilk
1½ t. vanilla
2½ c. grated zucchini
1 cup chocolate chips
Topping:
½ c. butter, melted
½ c. sugar
2 t. cinnamon
Preheat oven to 325 degrees. Grease and flour 24 muffin cups or use paper liners. Mix together the dry ingredients. Set aside. In a large bowl, cream together the butter, olive oil and sugar until light and fluffy. Beat in the eggs one at a time, then stir in the buttermilk and vanilla. Beat in the flour mixture, just until incorporated. Stir in the grated zucchini and chocolate chips. Pour batter into prepared pans. Bake for 25 to 30 minutes, or until the top of the cupcakes spring back when lightly pressed. Cool in pans over a wire rack for at least 10 minutes or until cool enough to handle. Dip top of cupcakes in melted butter, then dip in the cinnamon sugar. Place on rack to finish cooling off. Makes 24.
It seems when zucchini are abundant I can never find enough ways to use them all. That means I end up shredding and freezing a LOT of zucchini. It comes in handy throughout the year. I decided to make these cupcakes for an event I have later today. I like the recipe because the zucchini makes the cakes nice and moist. They aren't that sweet, either. I used a simple vanilla frosting but you could just dust them with powdered sugar or perhaps use a cream cheese frosting.  I have a friend who likes me to leave them plain. She prefers them unfrosted. Frosted or not these are a simple and tasty recipe that can make a dessert even the zucchini haters should love.
Chocolate Zucchini Cupcakes
½ c. butter
½ c. oil
1 ¼ c. sugar
2 eggs
½ c. buttermilk
1 t. vanilla
2 ½ c. flour
1/3 c. cocoa
2 t. cinnamon
1 t. baking soda
1 t. baking powder
2 c. shredded zucchini
Heat oven to 350 degrees. Line 30 muffin pans with paper liners and set aside. In mixing bowl combine butter, oil, sugar and eggs and beat until light and fluffy. Beat in milk and vanilla. Combine dry ingredients and add to egg mixture- beating until smooth. Stir in zucchini. Scoop batter into cupcake paper lined pans, filling about 2/3 full. You will get about 30, I sometimes get more. Bake 15-20 minutes or until toothpick inserted comes out clean. Cool and frost. Makes 30-36.
I used the Classic Vanilla Frosting recipe below, but doubled the recipe.
Classic Vanilla Frosting
3/4 cup butter
6 cups confectioners' sugar
1/3 cup milk
1 1/2 teaspoons vanilla extract
1/4 teaspoon salt
2 tablespoons milk
Beat butter in a large bowl until fluffy. Gradually add 3 cups of the sifted confectioners' sugar, beating well. Slowly beat in the vanilla, salt, and 1/3 cup of the milk. Gradually beat in the 3 remaining cups of confectioner's sugar. Beat in additional milk (1 to 2 tablespoons) if needed, to make frosting of spreading consistency. If desired tint the frosting with 6 to 8 drops of food coloring.