Roasted Garlic Mashed Cauliflower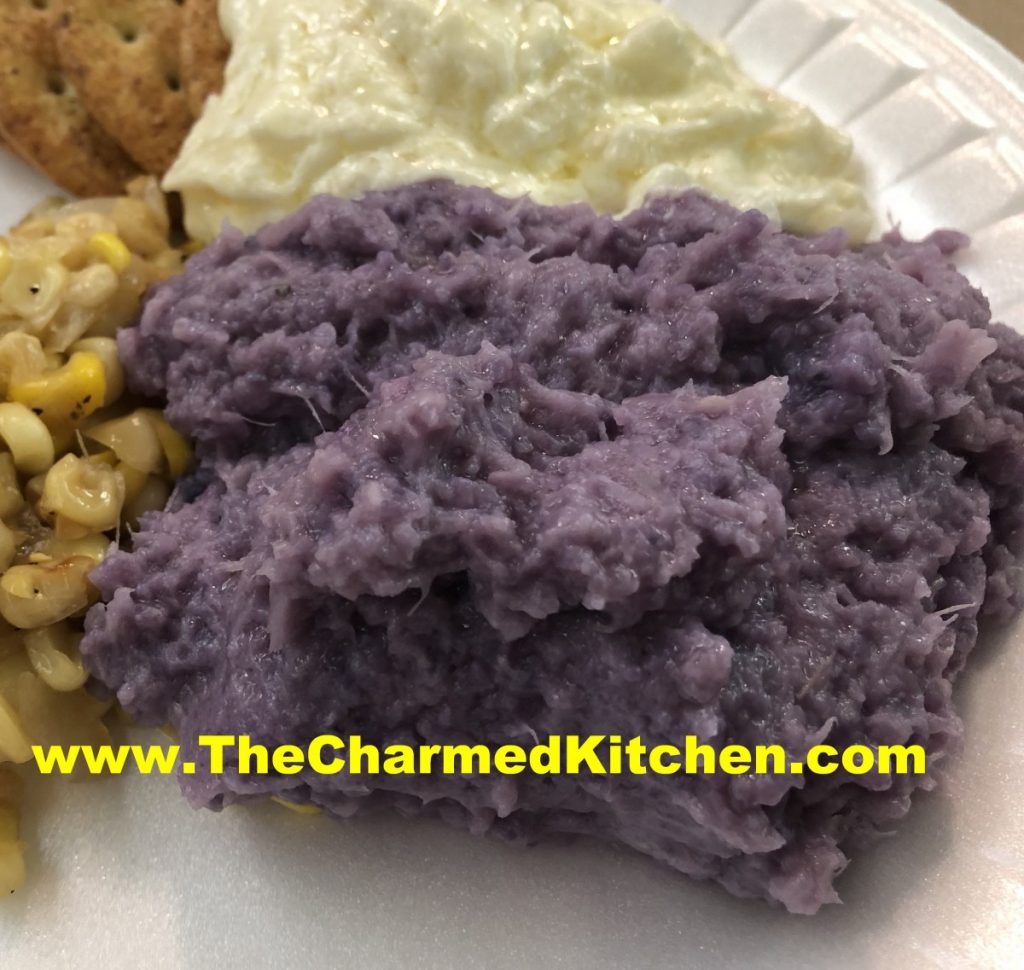 We made this dish in class the other night. It was really wonderful. I had planned on making a different recipe, using potatoes. When I picked up this beautiful purple cauliflower at a local produce market, I thought it might be fun to use it, instead of the potatoes. I am happy I did. The dish came out great.
Just because I used a purple cauliflower, does not mean you have to. Any color cauliflower will work in this recipe. I just like the purple.
I could see making it ahead of time, then just reheating it at dinner time, maybe adding some extra Parmesan cheese to the top and baking until the edges get golden.
So here is the recipe. Enjoy.
Roasted Garlic Mashed Cauliflower
8-10 cloves garlic, peeled
¼ c. olive oil
1 large head cauliflower, trimmed and cut in 1-2 inch pieces
½ c. half and half or milk, warmed
½ c. grated Parmesan cheese
4 T. butter
Salt and pepper to taste
Preheat oven to 325 degrees. Place garlic cloves in a small baking dish. Drizzle with olive oil, cover, and bake 30-40 minutes, or until golden brown. Don't let it burn. Remove garlic from oven and set aside. Bring a large pot of lightly salted water to boil. Add cauliflower, and cook until tender. Drain well, and transfer to a large mixing bowl. Place roasted garlic, milk, Parmesan cheese, and butter into the bowl with the cauliflower. Season with salt and pepper. Mash until ingredients are well combined. Mixture will not be perfectly smooth. Adjust seasonings. Serves 8.
Note: You can always add more garlic. Roasting mellows out the flavor a lot. When adding the garlic, don't drain off the olive oil, it will add richness to the dish.