Rich Dinner Rolls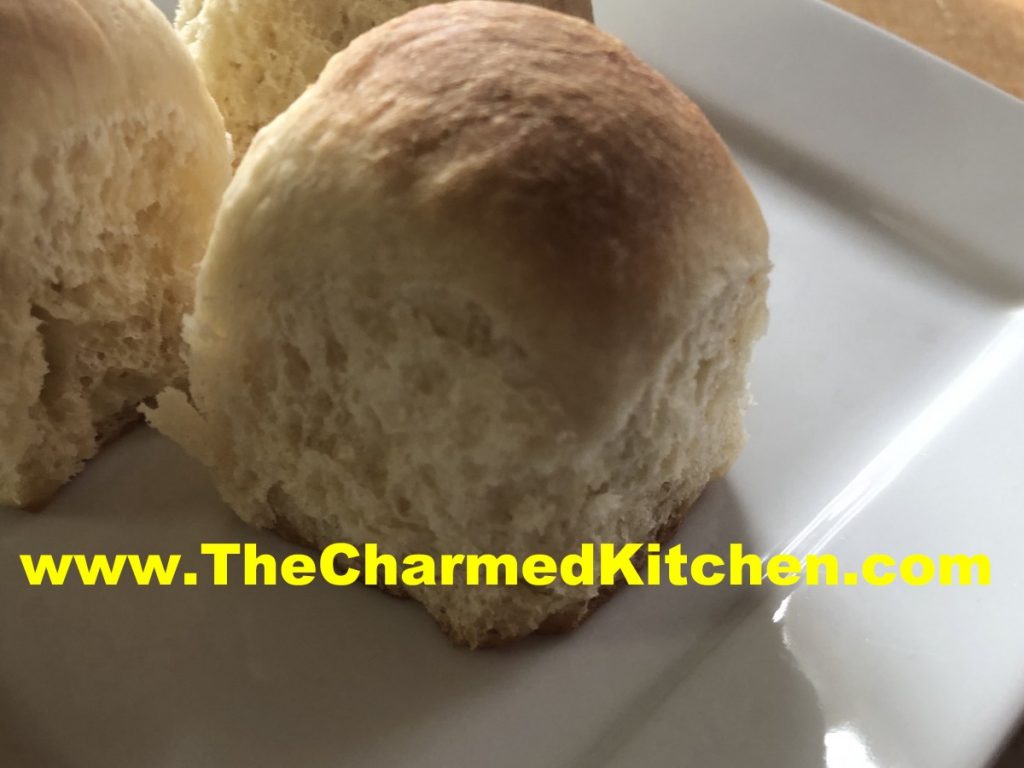 Someone asked me recently for a recipe for an old-fashioned dinner roll. The sort of roll her mom would have served for Sunday dinners. I knew exactly which recipe I wanted to share with her.
These rolls are soft, a little sweet and very tender. Great served with any family meal. Perfect for Thanksgiving, too.
I hadn't made these dinner rolls in a long time, so I made a batch last night. I always think that is a good idea. I wanted to be sure I had all my baking times right, before I shared the recipe. I am glad I did. I actually did make a small adjustment to the recipe.
So here is the recipe. A classic, simple dinner roll, just waiting for a pat of butter.
Rich Dinner Rolls
¾ c. milk
½ c. each butter and sugar
1 t. salt
2 packages active dry yeast
½ c. warm water
4-5 c. flour
2 eggs
Heat together milk and butter until warm. Stir in sugar and salt. Dissolve yeast in warm water and add to milk mixture with 2 cups of flour. Beat 3 minutes. Beat in eggs. Stir in flour until soft dough forms. Knead on floured surface until dough is smooth and elastic. Place in oiled bowl and cover. Let rise until doubled. This will take an hour, or a bit longer. Punch dough down and divide in 24-30 pieces. Shape each piece into a ball, making as smooth as possible. Place rolls into a greased baking pan ( 9×13 inch, or a bit larger) and cover until doubled, about 1 hour. Bake in a preheated 375-degree oven for 25-30 minutes, or until golden brown. Note: I used a glass pan, so I baked my rolls at 350. Brush with melted butter, if you like. Serve warm. Makes 24-30.