Colcannon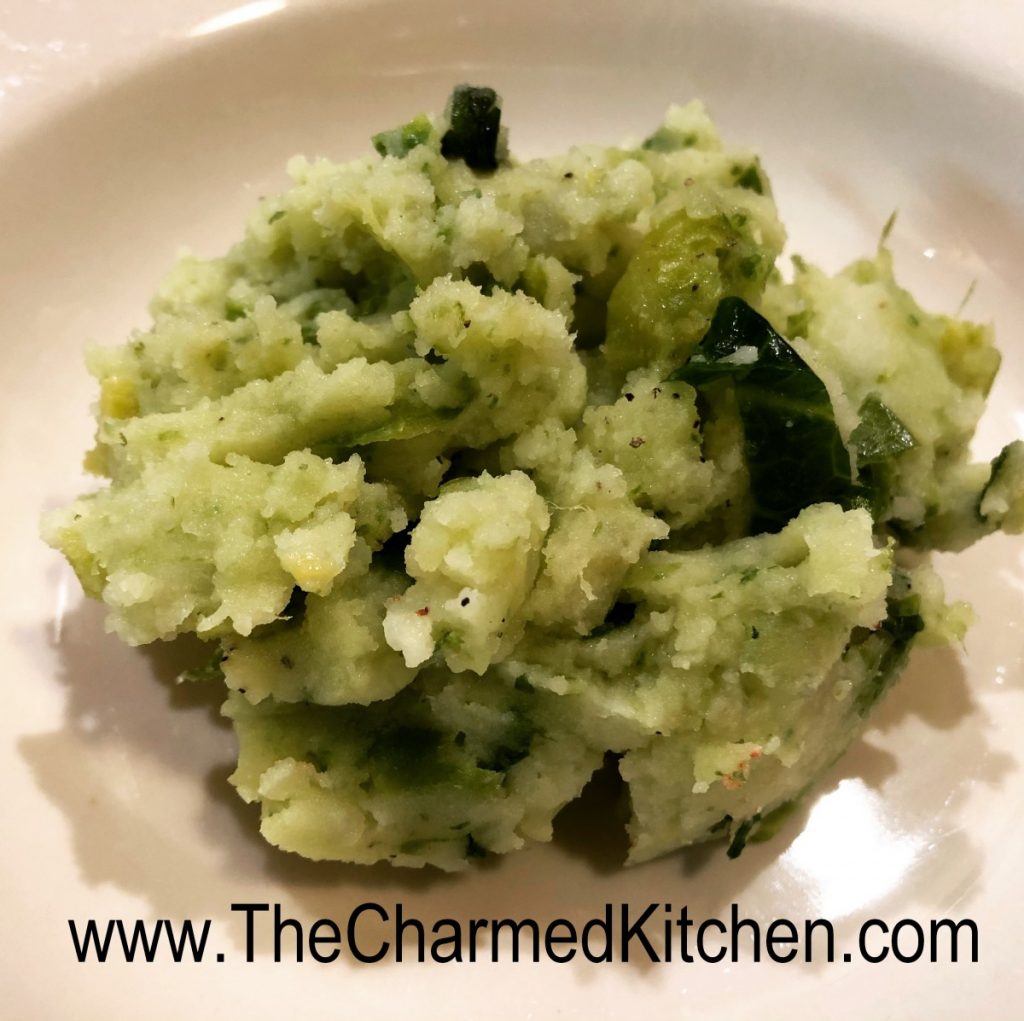 Colcannon is perhaps the ultimate comfort food. This traditional Irish dish is made with potatoes, kale, green onions, parsley and butter. There are variations made with cabbage or Brussels sprouts. All of those versions are pretty good. This is a great side dish for your St. Patrick's Day dinner. It's pretty, too.
I have made colcannon with Brussels sprouts, chives and even used ramps one time. For the version I made last night I used kale. I wonder why I don't colcannon more often. It is so good- and simple to make.
Here is the version I made last night.
Colcannon
1 1/2 lbs. potatoes
1/4 lb. kale, or a bit more
3/4 c. finely chopped green onions or chives
1/2 c. chopped parsley
4 oz. butter
salt and fresh ground pepper
Peel the potatoes and cut them into chunks. Boil in salted water until very tender. Meanwhile, trim the stems out of the kale and blanch in boiling water for a few minutes. Remove kale and drain. Rinse with cold water to cool down. Squeeze out excess water and chop the kale finely. Set aside. Once the potatoes are tender, drain well and place in a mixing bowl. Add the butter and mash the potatoes until pretty smooth. A few lumps are not a problem. Stir in the kale, green onions and parsley. Mix well, adding salt and pepper to taste. Serves 4.