Coconut Cracker Snacks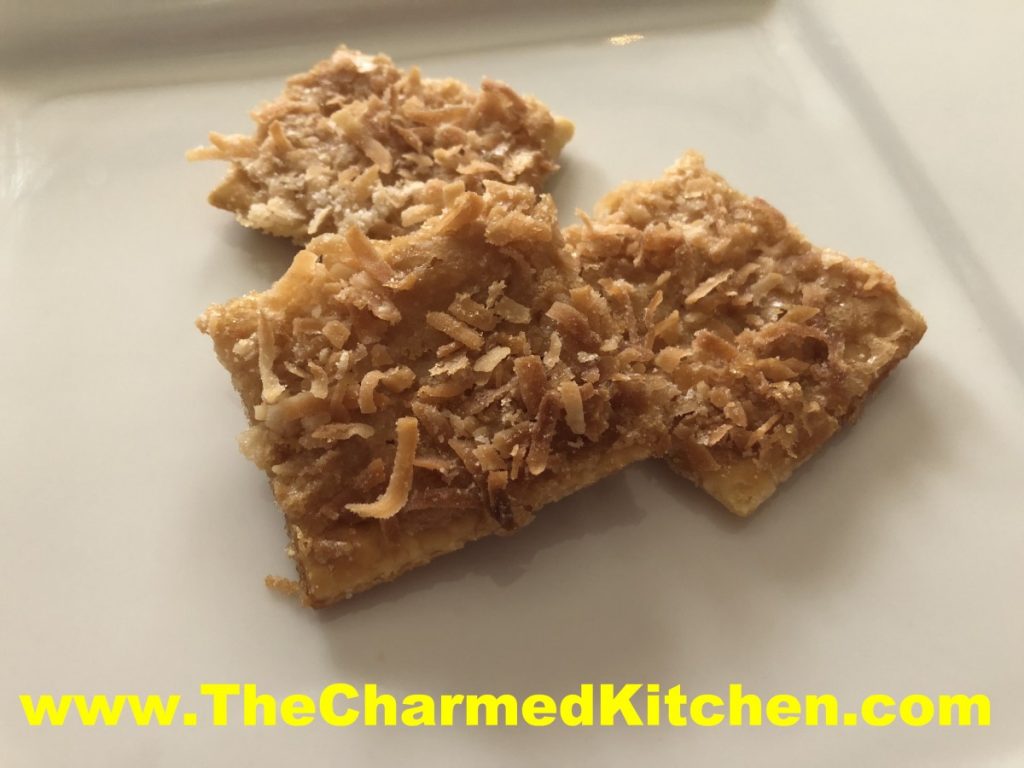 If your pantry picks are limited, there are still desserts and snacks you can make. This one is made with saltine crackers and just a few other ingredients.
If you are craving something sweet and are low on ingredients, these are really a fun snack to make. Super easy, they are also a great recipe for kids to make.
The base is saltine crackers topped with butter, brown sugar, coconut and cinnamon. They are ready in just a few minutes.  Sweet and just a little salty, too. You could use chopped nuts in place of the coconut if you prefer. If you don't have saltines, you can try them with a different cracker. One advantage of the saltines in that they are square and fit together nicely on the baking sheet. Try to use another square cracker, if you can.
They are super crunchy, too. Like a brittle, but with a cracker base. Great served alone, or with ice cream.
Store in a cool, dry place to keep them crunchy.
Coconut Cracker Snacks
36 saltine crackers
1/3 c. butter
1/3 c. brown sugar
1 c. coconut
1 t. cinnamon
Cover a baking sheet with foil. Place the crackers, touching, side by side in a single layer. Melt butter in microwave, then add sugar and heat together 1 minute on high. Stir butter and sugar mixture together until smooth and drizzle this over the crackers. Combine coconut and cinnamon and then sprinkle the coconut over the crackers. Bake in a 350 degree oven for 8-10 minutes, or until coconut is toasted. Cool on baking sheet on a cooling rack. Crackers will easily break apart from each other. Makes 36.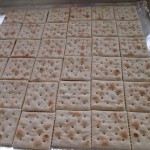 Arrange crackers on a baking sheet
Drizzle crackers with the butter/brown sugar mixture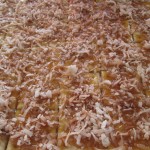 Sprinkle on the coconut and bake until coconut is toasted