Toasted Pecan and Orange Waffles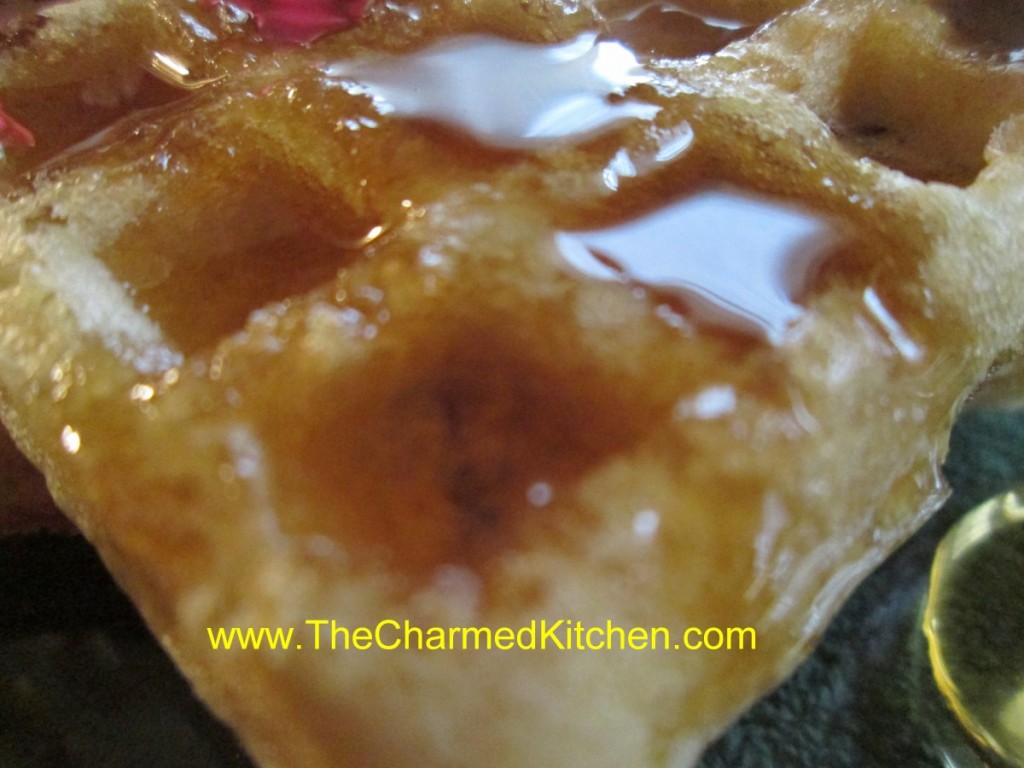 If you want to show some love for Mom on Mother's Day- why not start her day off with a wonderful breakfast?
These orange- pecan waffles are sure to make her smile. They are really tasty. They aren't hard to make, either.
You can serve them just on their own, or perhaps with a side of crispy bacon or some breakfast sausage and some fresh fruit.
I started with my basic vanilla waffle recipe and had some fun with it. I enjoyed the combination of pecans with orange juice. Serve them with warm maple syrup.
Here is the recipe.
Toasted Pecan and Orange Waffles
2 cups flour
4 teaspoons baking powder
2 tablespoons sugar
1 teaspoon salt
1 t. orange zest
2 eggs
1 cup orange juice
½ c. milk
½ c. melted butter
1 T. vanilla
¾ c. toasted pecans, chopped*
Whisk together dry ingredients and set aside. Beat together remaining ingredients and add to dry ingredients mixing until smooth. Cook in a waffle iron until crisp.
* To toast the pecans, place on a baking sheet and bake in a 350-degree oven for about 10 minutes. Toast them before you chop them- smaller pieces can burn easily.