French Sorrel
Sorrel is also known as French sorrel and garden sorrel. It's a member of the dock family and its less cultivated relatives can be harvested in most any field. The sorrel grown in herb gardens produces larger leaves, and is milder in flavor, than its wild cousins. French sorrel produces large, pointed leaves on 6″ stems. When in flower, the plant sends up flower stalks that can reach more than 3′ in height.
Sorrel can be started from seed, either indoors or directly sown in the garden. You can also buy plants at garden centers that carry herbs. It can be hard to find plants in some areas.
Sorrel is a hardy perennial and will produce tasty leaves for many years, once established. It prefers full sun and well-drained soil. The leaves have a sour, almost lemony flavor that is used in dishes like sorrel soup. The lemony/sour flavor makes sorrel a natural match for seafood.
Young leaves can also be served raw in salads. To encourage new, tender growth sorrel can be cut back to the soil line. New leaves will start to grow soon after cutting back. Used raw, young sorrel leaves can be added to soups and sauces, egg or pasta dishes. Because sorrel leaves are high in oxalic acid, they should be eaten in moderation. Or, the leaves can be blanched and rinsed to reduce the oxalic acid.
When I was a kid, my Busha (Polish grandmother) would make sorrel soup from wild sorrel. I remember harvesting the tiny leaves in a field. She needed a brown paper grocery bag full for a batch of soup. You can imagine how delighted I was to discover that there was a domestic version I could grow at home- with much larger leaves.
Here are some of my favorite recipes using sorrel.
Sorrel Soup
2 medium onions, chopped
2 T. oil
2 lbs. potatoes. Peeled and cubed
1 rib celery, sliced
1 qt. chicken or vegetable stock
1 qt. milk
1/3 –1/2 c. flour
1 lb. Sorrel leaves, washed and spun dry, chopped
salt and pepper to taste
In soup pot sauté onions in oil until tender. Add vegetables, stock and 3 cups of the milk. Simmer, covered, until vegetables are tender, about 20 minutes. In a container with a tight fitting lid place the flour with the remaining milk and shake until mixture is smooth. Pour into hot soup and simmer 3-4 minutes. Use more or less flour depending on how thick you like your soup. Toss in sorrel, adjust seasonings and serve. Garnish with snipped chives, if desired. Serves 6-8.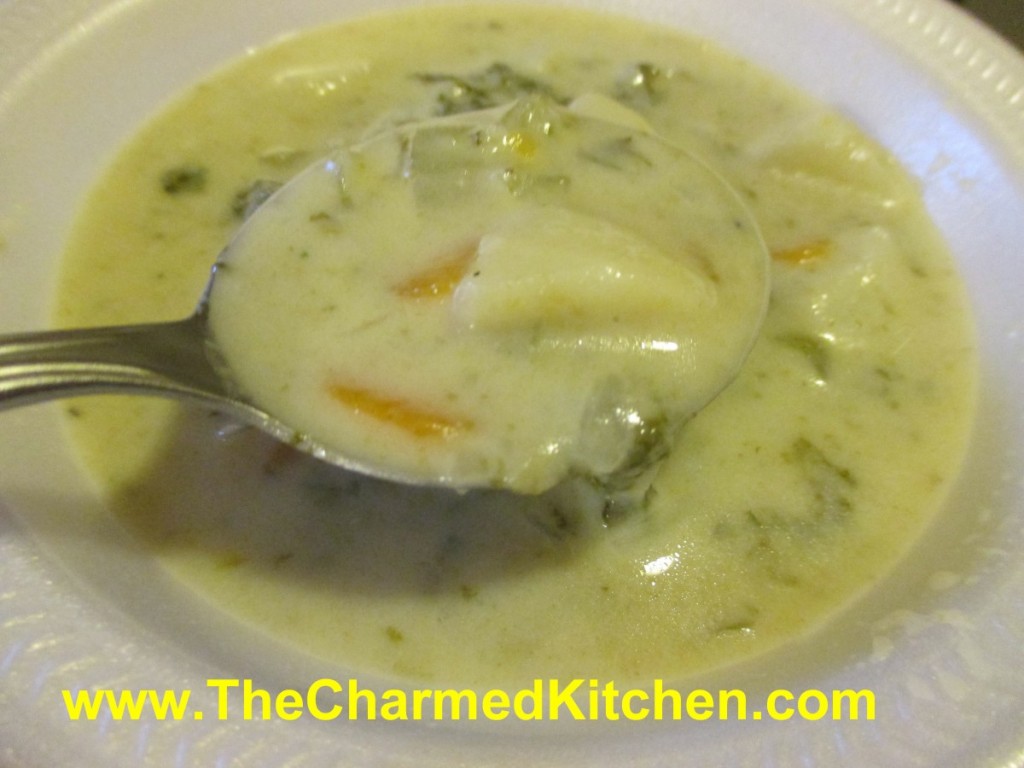 Sorrel Pesto
1 c. tightly-packed sorrel leaves
½ c. olive oil
3 – 4 cloves garlic
salt to taste
½ c. pine nuts, sunflower kernels, pecans or walnuts, toasted preferred
1 c. fresh grated Parmesan cheese
Hot sauced to taste
Combine all ingredients in blender or food processor until smooth. Adjust seasonings.  Use with chicken or fish. Sorrel Pesto is also good on potatoes, or tossed in a spinach salad with some wine vinegar. Great on grilled vegetables, too!
Sorrel Sauce
½ c. mayo
½ c. sour cream or Greek yogurt
½ c. fresh chopped sorrel leaves
2 T. minced green onion
1 T. chopped fresh parsley
2 t. fresh lemon or lime juice
salt and pepper to taste
dash red hot pepper sauce
This sauce is good with fish and chicken or on baked potatoes. You can also use it as a dip with veggies.