Sushi and Summer Rolls- Camp Day 4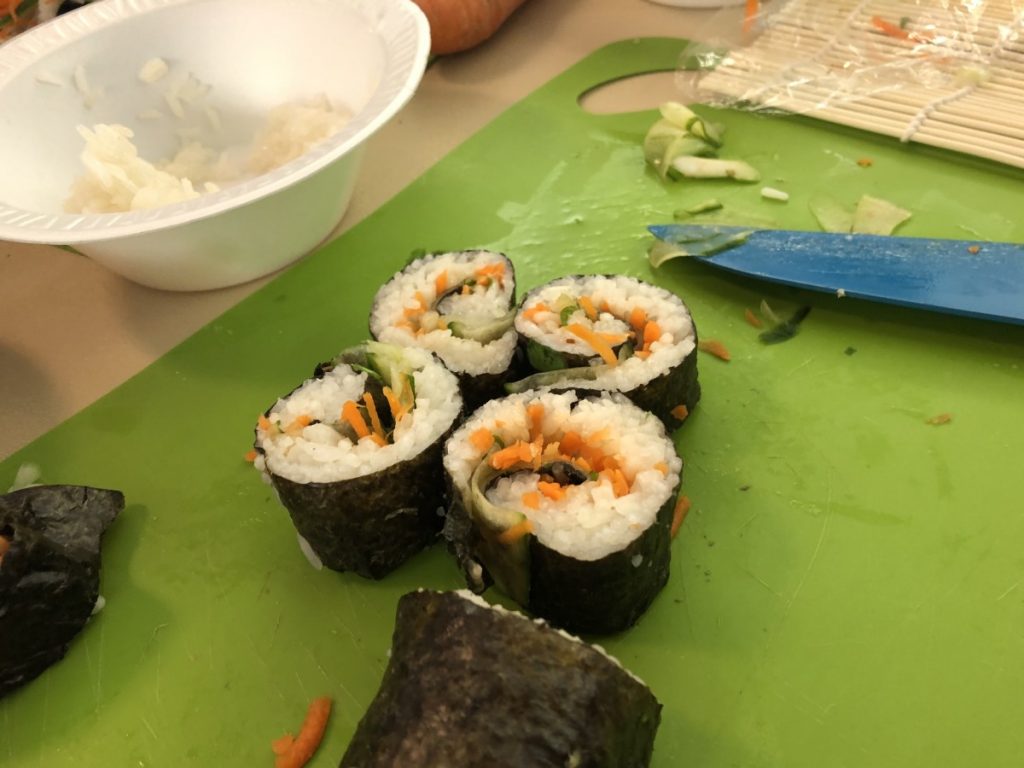 The kids really wanted to learn how to make sushi, so that is what we did today. I wanted them to learn to make summer rolls. They really enjoyed both activities. They were really enjoying placing rice paper in water to soften, then filling and making their first ever summer rolls. For the summer rolls we had shredded napa cabbage, assorted veggies and rice noddles for filling. We had soy sauce for dipping along with homemade sweet and sour sauce.
They really did a super job on the sushi. We had both traditional white sticky rice and black sticky rice, which is more of a very dark purple. We also used cucumbers, carrots, red sweet peppers, avocado and baby bok choy. I didn't bring wasabi or pickled ginger, at the kids' request.
Here are some pics from our day.