Lamb Ribs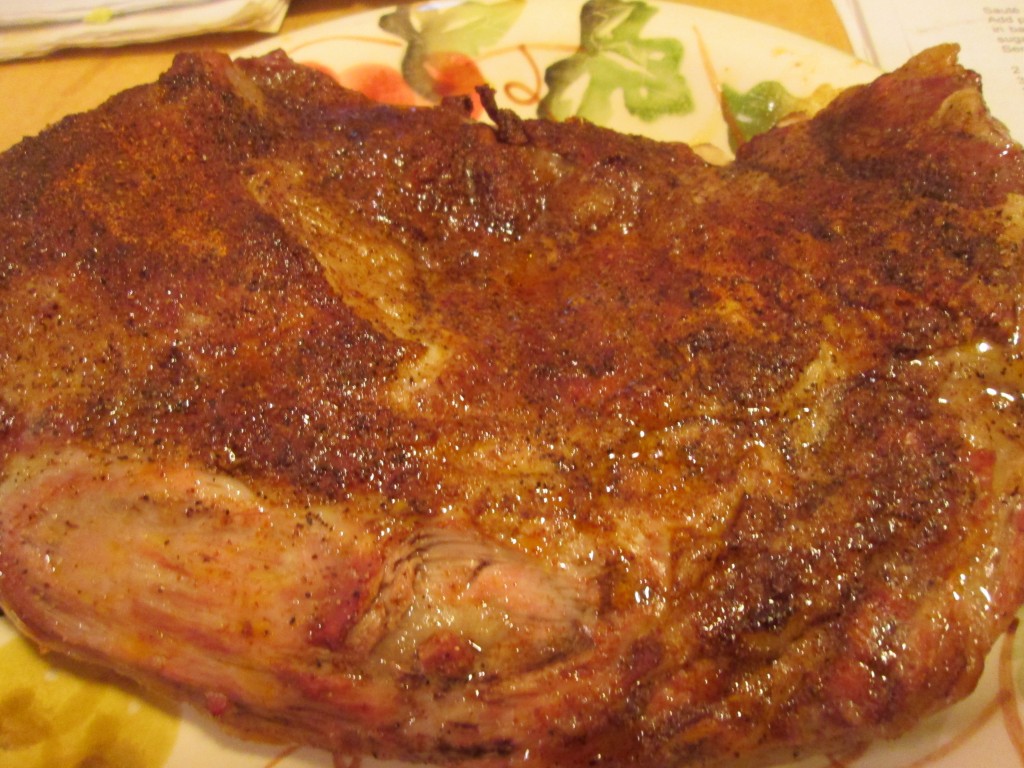 If you haven't tried these before, lamb ribs are a fun and easy dish to make. They are often a lot less expensive than other cuts of lamb. They are frequently labeled as lamb riblets.  A slab of lamb riblets run about 2 pounds and will feed two. You can treat them a lot like other ribs.
I marinated these in sherry overnight. I just like the flavor sherry adds. To cook the ribs, I rubbed them all over with Ethiopian seasoning-recipe follows- and I sprinkled with pink salt. I started them out at 400 degrees for about an hour and then turned them down to 300 for 30 minutes more. They were juicy and tender.
Ethiopian Seasoning
1 T. paprika
1 t. each cayenne pepper, cumin, garlic powder and ginger
1/2 t. allspice
1/4 t. cinnamon
You probably won't need all of the seasoning for 1 rack of ribs. Refrigerate the rest for later use.