Apple Cinnamon Cupcakes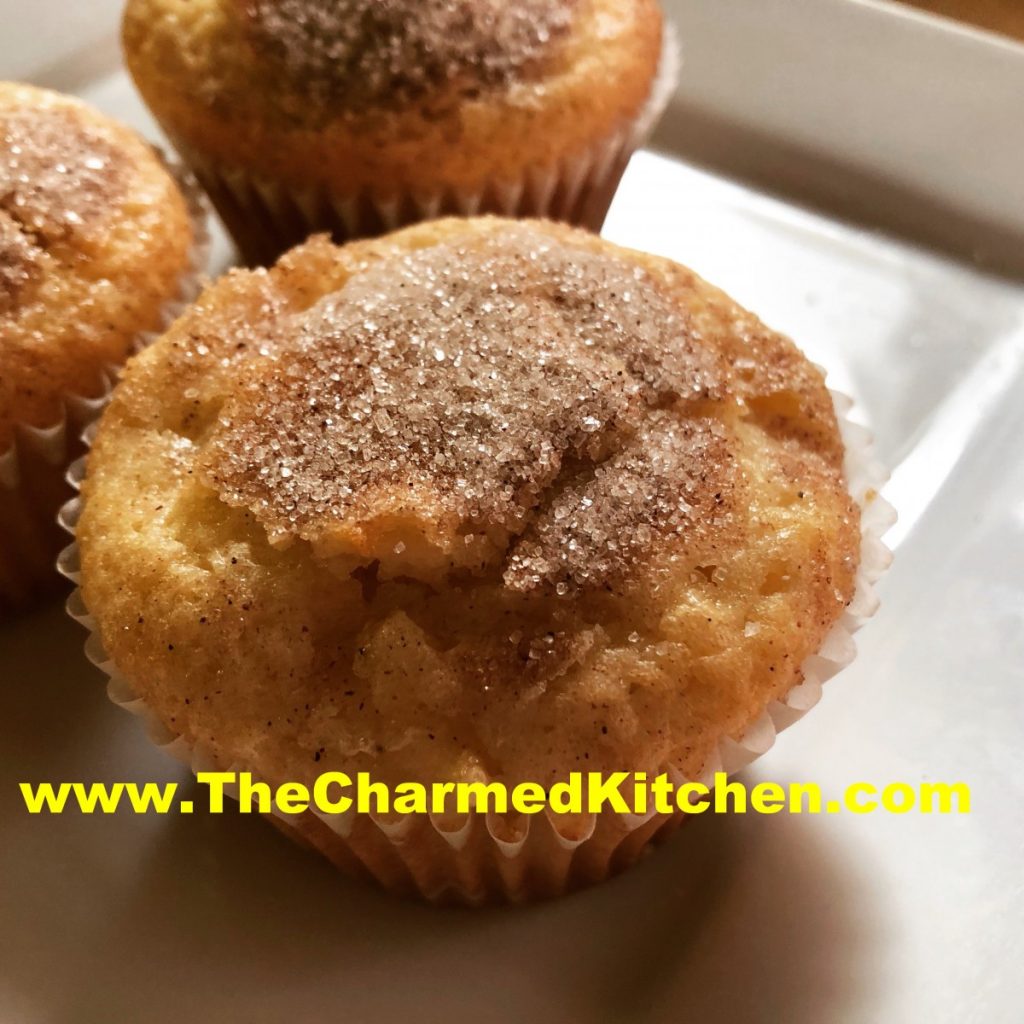 These tasty little cakes are actually a revision of a favorite apple cake recipe. I wanted cupcakes and made a few changes, so it would work in cupcake form. I was pretty happy with how they came out.
I sprinkled cinnamon sugar on top of the cupcakes right before baking. It worked fine. I thought I might try baking them plain on top next time- then dipping the tops in melted butter and cinnamon sugar after baking. I make French Breakfast Puff muffins that way, and it works well.
I also chose not to frost them. I could see using a cream cheese frosting, or perhaps a drizzle of caramel, if you like a sweeter dessert. These would also be great served with ice cream. Of course, since they aren't frosted, you could always call them muffins and eat them for breakfast!!
Apple Cinnamon Cupcakes
1 c. oil
4 eggs
1 t. vanilla
1/3 c. lemon juice
3 c. flour
2 c. sugar
3 t. baking powder
¼ t. salt
4 medium apples
Topping:
½ c. sugar
2 t. cinnamon
Preheat oven to 325. Combine oil, eggs, vanilla and lemon juice. Beat until smooth and set aside. In medium bowl, combine flour, sugar, baking powder and salt. Make a well in the middle and add the egg mixture. Beat by hand until smooth. Batter will be very thick. Peel, core and dice the apples. Add apples to the batter and stir until well blended. Line 24 muffin tins with paper liners- or grease. Spoon the batter into the muffin pans, filling almost to the top. Combine cinnamon and sugar and sprinkle over the tops of the cupcakes. Bake for 22-24 minutes, or until golden and toothpick, inserted in cupcakes comes out clean. Makes 24.