Busha's Sour Cream Coffee Cake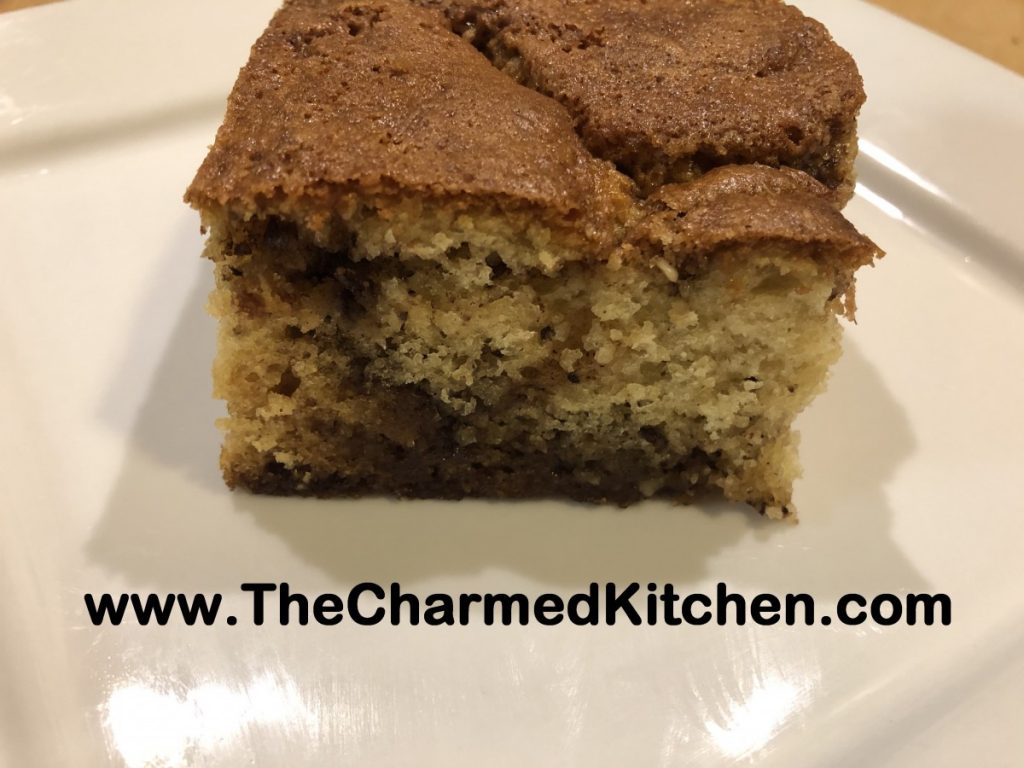 This is a rich, flavorful coffee cake. Sour cream helps to make the batter tender. Nuts, butter, brown sugar and cinnamon create a lovely filling that takes this cake to a whole different level. It is great with that morning cup of coffee or as dessert to end a lovely meal.
This was the first cake I can remember making from scratch with my Polish grandmother, my Busha. I was about 10 and I was spending the weekend with her. She didn't have the recipe written down, so I wrote down the measurements and directions as we went. I still have that index card where I carefully wrote down everything. It will always be a sentimental favorite of mine.
She did use shortening in the batter. I use butter or coconut oil as a substitute. Use what suits you- the cake comes out just fine with any of those ingredients.
The filling always sinks to the bottom. That is why the pan is greased, then lined with wax paper. Makes it easier to get the cake out of the pan later.
So here is the recipe. Enjoy.
Busha's Coffee Cake
1 c. light brown sugar
6 T. butter, softened
2 t. cinnamon
1 c. chopped nuts
3/4 c. sugar
1/2 c. butter, coconut oil or shortening
1 1/2 t. vanilla
3 eggs, room temperature
1 c. sour cream
2 c. flour
1 t. baking powder
1 t. baking soda
Mix first 4 ingredients together and set aside. Combine sugar and shortening until fluffy. Add vanilla and beat well. Beat in eggs one at a time. Stir in sour cream. Combine dry ingredients and add to egg mixture. Grease a tube pan or 9×9 inch square pan. Line bottom with wax paper. Pour half of batter in pan. Top with half of nut mixture, crumbling to spread evenly. Add remaining batter, spreading to smooth. Add remaining nut mixture and bake in a 350 degree oven for 45-50 minutes (tube pan),  or 35-40 minutes (9×9 inch pan). Serves 10.