Applesauce and Oatmeal Muffins- Vegan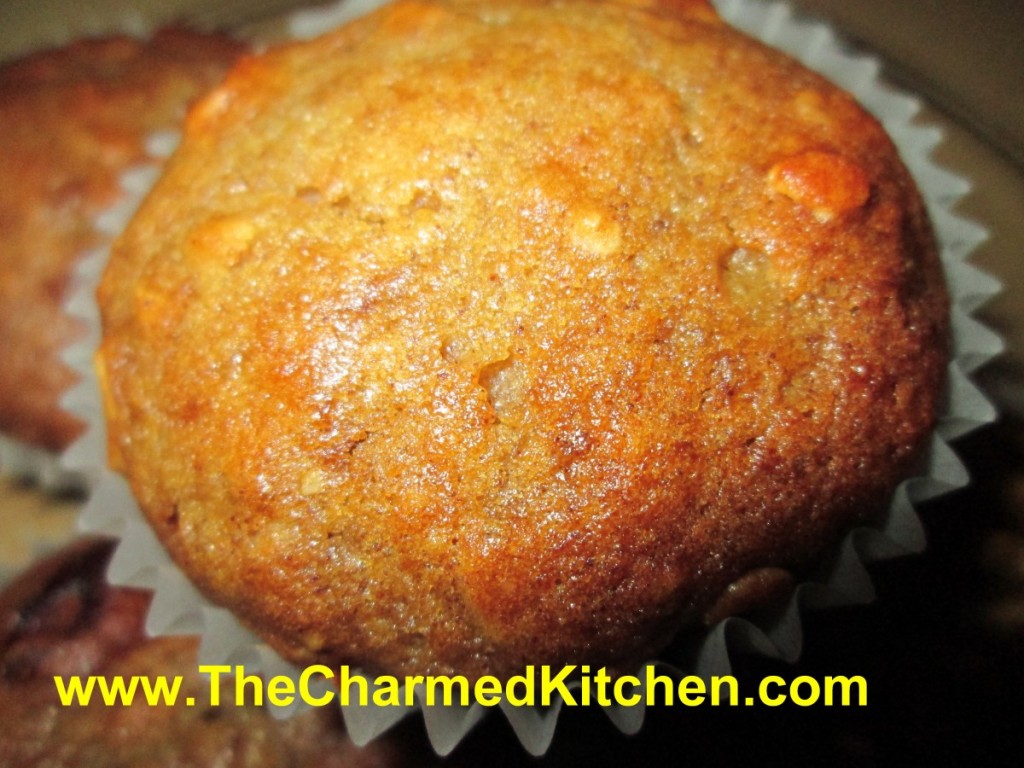 I had a request from a friend, for more vegan baking recipes. I came up with these muffins, and thought I would share it.
The muffins came out moist and light. Baking powder and baking soda gave them plenty of "lift". They rose beautifully.
I also have a lot of applesauce that I canned, so I am interested in recipes using applesauce. I was happy to use some of it in these muffins.
I added both raisins and walnuts for more texture and flavor. You could omit them, or add different dried fruit or nuts. You can also sprinkle a little cinnamon sugar on top of the muffins before baking, if you like.
I used olive oil in this recipe. I like the way olive oil tastes in baked goods. It almost tastes like I used butter. The secret is to use a mild flavored olive oil. A strong olive oil will over power the muffins. Sometimes I use avocado oil, which has a very neutral flavor.
The recipe makes a lot of muffins. They freeze well.
Here is the recipe. Enjoy!!
Applesauce Oatmeal Muffins
2 c. applesauce- I used homemade with cinnamon in it
1/2 c. oil
1 c. sugar
1 t. vanilla
2 c. flour Note: You can use all purpose, I used whole wheat pastry flour.
1 c. rolled oats
2 t. baking soda
2 t. cinnamon
1/2 t. baking powder
1 c. dried cranberries or raisins
1 c. chopped nuts
Preheat oven to 375 degrees. Line 24 muffin cups with paper liners or grease lightly. Set aside. Combine applesauce with the oil and stir in sugar and vanilla. Add flour, oats, soda, cinnamon and baking powder. Stir to mix well. Stir in fruit and nuts. Spoon batter in to muffin cups, filling just over half-full. Bake for 18-20 minutes or until golden brown on top. Makes 24.