Cucumbers and Sour Cream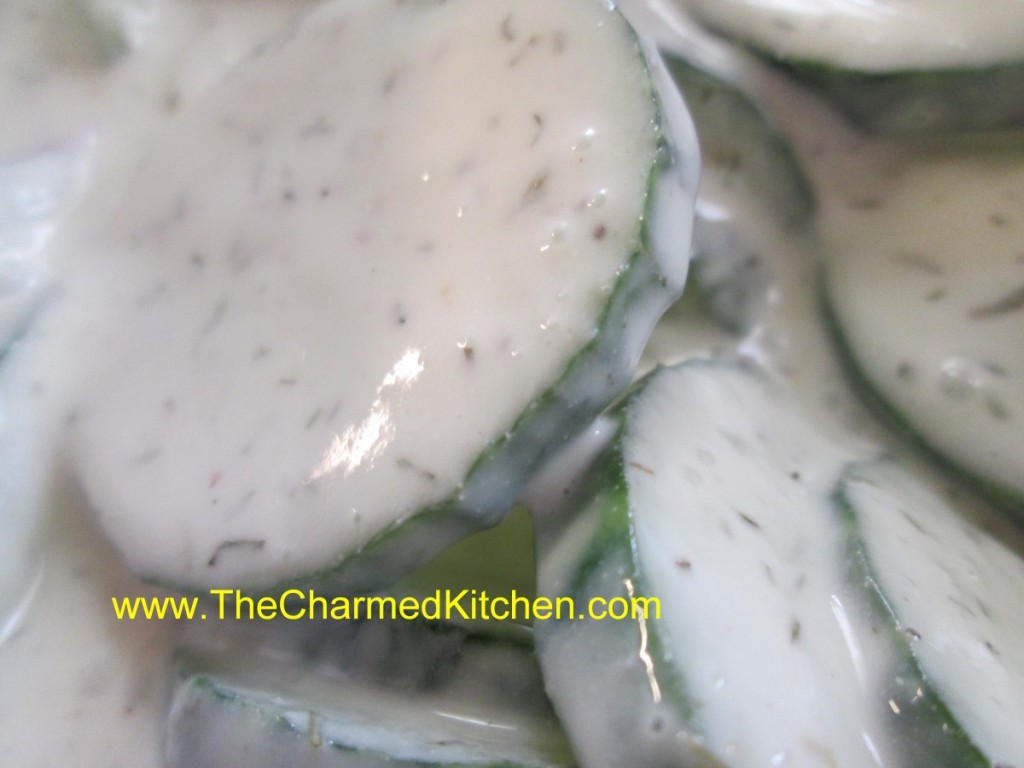 This is one of the recipes we made in salad class last night. This salad was such a summer tradition in my family. Sliced cucumbers in a creamy, sour cream based dressing, flavored with fresh dill. It always gives me a nostalgic feeling.
It was one of the first dishes I can remember helping my Mother make. She let me slice the cucumbers and mix the dressing. It seemed we often had it on the weekends when my Father was grilling. I can't make this salad without thinking of the wonderful smells wafting into the kitchen from that grill.
You can use any type of cucumber you like in this recipe. English cucumbers don't have to be peeled. You might want to peel cukes with tougher skins.
Cucumbers and Sour Cream
2-3 medium cukes, sliced
1 c. sour cream or strained yogurt
¼ c. sugar
¼ c. vinegar
2 green onions, chopped
1 –2 T. chopped fresh dill or 1-2 t. dried
Combine all ingredients and chill at least 10 minutes. Serves 6-8.