Sweet and Sour Baked Onions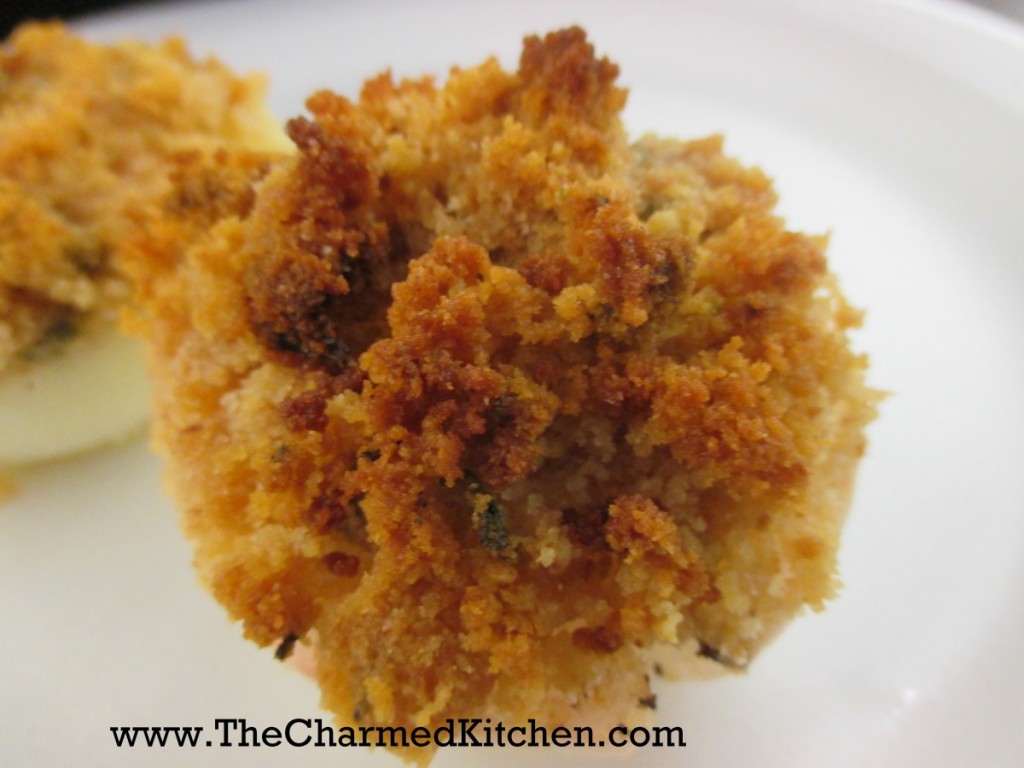 I never met an onion I didn't love. Most of my savory dishes start with sauteing onions in a pan. But in many ways, the onions are in the supporting role, making the other ingredients taste better.
In this recipe, the onions are the star. Plain old yellow cooking onions are elevated to a tasty side dish I think you will like. This make a great side dish for any meal.
The onions are peeled, halved and drizzled with a vinegar/sugar mix. Then, they are topped with a bread crumb and herb mix that gets crispy, while the onions roast and become tender. The recipe reminds me of onion rings in flavor. The presentation is so pretty, though. Much more elegant than onion rings.
If you never tried baking onions this way, you might want to try it. Just a warning- they are addictive. Bake a few more than you think you need. People go for seconds on this dish.
Sweet and Sour Baked Onions
4 cooking onions, peeled and halved- I use yellow onions, but you can use red or white- about the size of a tennis ball or baseball
2 tablespoons cider vinegar
2 teaspoons sugar
1 cup dried bread crumbs
1/2 cup olive oil
1 teaspoon dried rosemary
1/4 cup chopped fresh parsley
Salt and pepper to taste
Preheat oven to 375 degrees. Arrange the onions in a 9×13 inch baking pan. Arrange the onions round side down. In a small mixing bowl mix together the vinegar and sugar. Spoon the mixture onto the flat surface of the onions. Sprinkle with a little salt and pepper. In another mixing bowl combine the breadcrumbs with 1/4 cup oil, rosemary and parsley. Mix until well combined. Pat the mixture evenly onto the flat side of the onions. Drizzle the remaining 1/4 cup of oil over the onions and bake for 45 minutes or until the onions are tender when pierced. Let the onions cool a little at room temperature. Serve with extra salt and pepper to taste.