Homemade Peach Preserves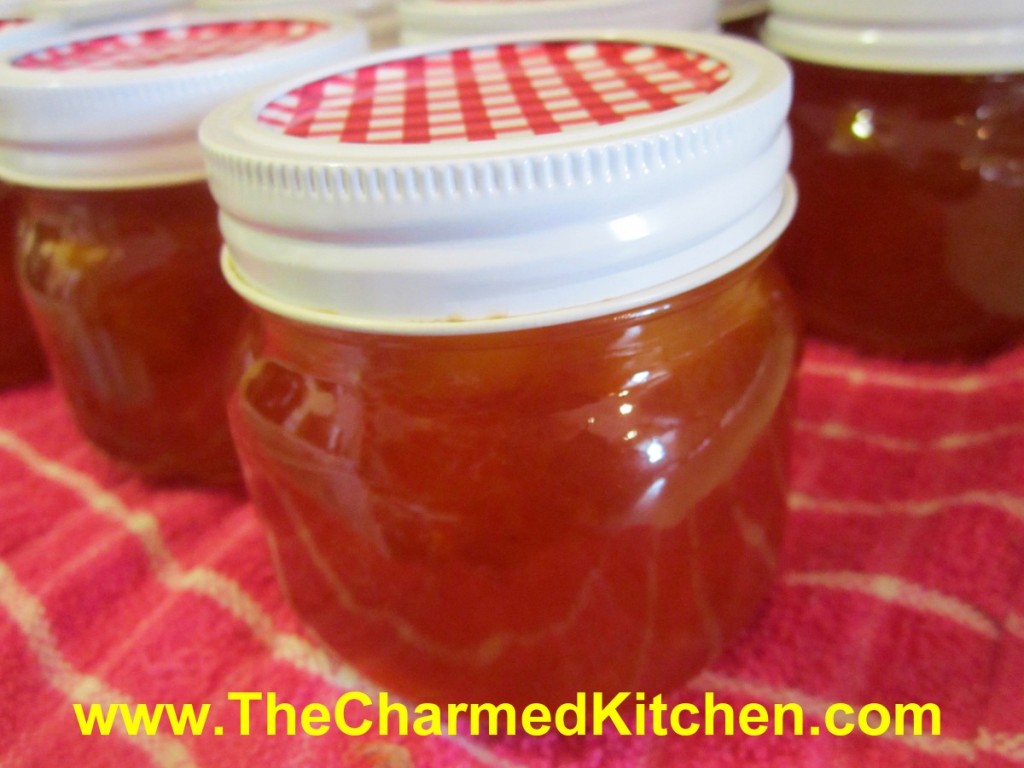 After getting some peaches from a local market, I decided to make preserves with some of them. The peaches were so juicy and perfectly ripe. They smelled amazing. I knew I would not be able to eat them all. I used a basic preserve recipe, but added cinnamon for added flavor. I also used pectin in this batch.
You can make peach preserves without added pectin, but because these were so ripe, I knew they would set better with the pectin. There is less pectin in very ripe fruit. The end result was just what I was going for. Pieces of peach, suspended in a soft gel, lightly flavored with the cinnamon. I may have to make another batch.
Peach Preserves
4 c. sliced peaches, about 2-3 lbs. of fresh
6 T. pectin
2 T. lemon juice
3-4 (4-inch) cinnamon sticks
7 c. sugar
Note: Before starting the preserves have your canning supplies ready including clean jars, lids, rings, water bath canner, funnel and ladle.
Prepare peaches by scalding in boiling water for a minute. Place in cold water, then slip off the skins. Cut in half and remove the pits and any fibrous parts near the pits. Slice peaches and place peaches and any juices in a large pot. Add the pectin, juice and cinnamon sticks and bring to a boil, stirring often. Add the sugar and cook over high heat, stirring often, until mixture comes to a boil that you can't stir down. Stir constantly for 1 full minute.
Remove from heat and remove the cinnamon sticks. Skim off any foam, if needed. Ladle hot preserves into clean, hot jars, filling to ¼-inch from the top. Wipe rims and screw on lids until comfortably tight. Repeat until the jars are filled. Place jars in water bath canner filled with boiling water. Water must cover the jars by at least an inch or two. Cover pot. Once water returns to the boil, start timing. Process for 10 minutes, turn off heat and leave jars in pot for 5 minutes longer. Remove jars to counter with a towel on it, or a cooling rack. Keep out of drafts. Allow jars to cool, check seals. Makes about 9 half pint jars.
Adapted from Ball Blue Book