Indonesian Peanut Sauce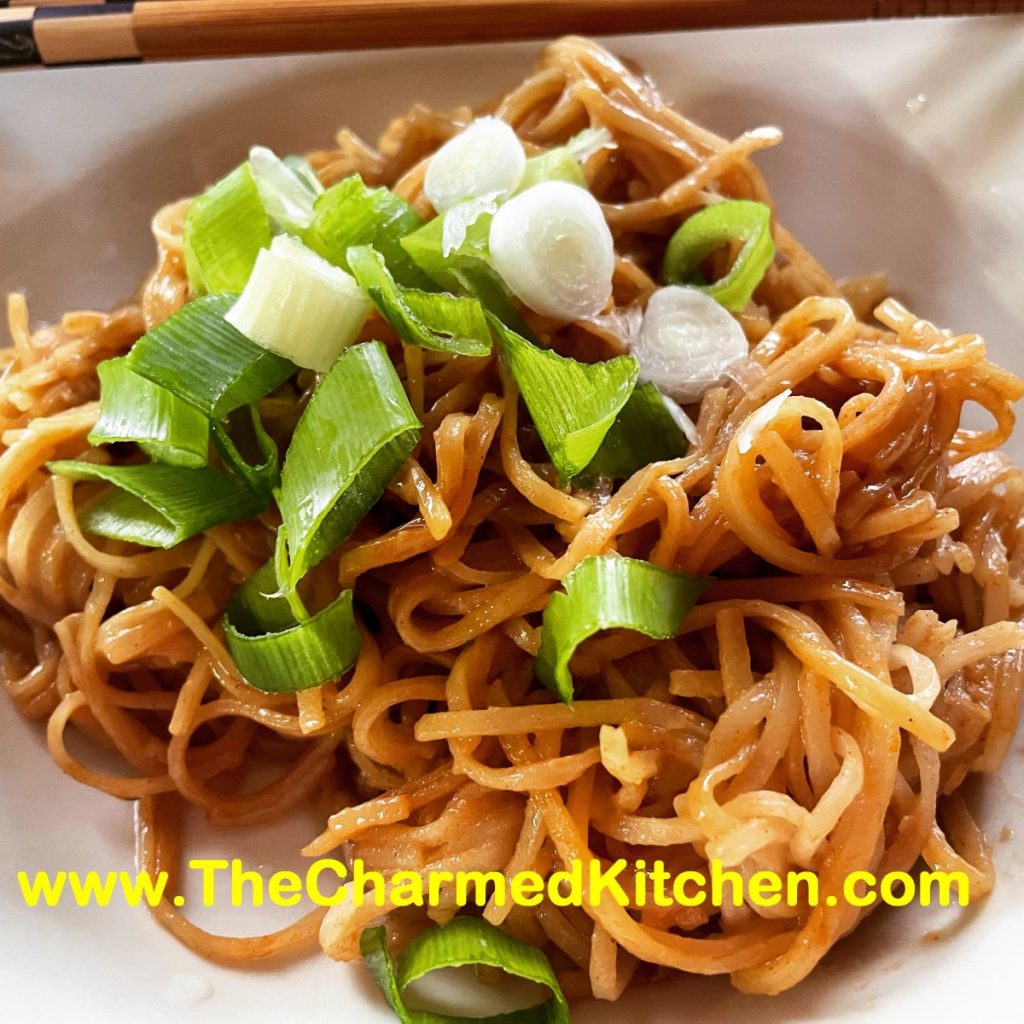 One of my favorite peanut butter recipes is this Indonesian peanut sauce. Peanut butter and peanuts can be used in so many savory dishes. This one packs a lot of flavor.
It is also a very simple recipe. The ingredients can be put together is just a few minutes. Great when you don't have a lot of time to simmer a sauce. The recipe calls for milk, but I use coconut milk sometimes and it works fine. You can also adjust the heat level to suit your taste.
Once your sauce is ready, just toss with hot pasta and serve. I sometimes top with green onions or chopped peanuts- or both!!
Indonesian Peanut Sauce
1/3 c. peanut butter
1/3 c. milk
1/3 c. chicken or vegetable broth
1/2 t. crushed red pepper
1-2 cloves garlic
1 t. fresh grated ginger
1 t. soy sauce
Dash hot red pepper sauce
Salt and pepper to taste
Combine all ingredients in a blender or food processor until smooth. Toss with hot pasta.