Grape Jelly Coconut Peanut Bars
Published
September 11, 2022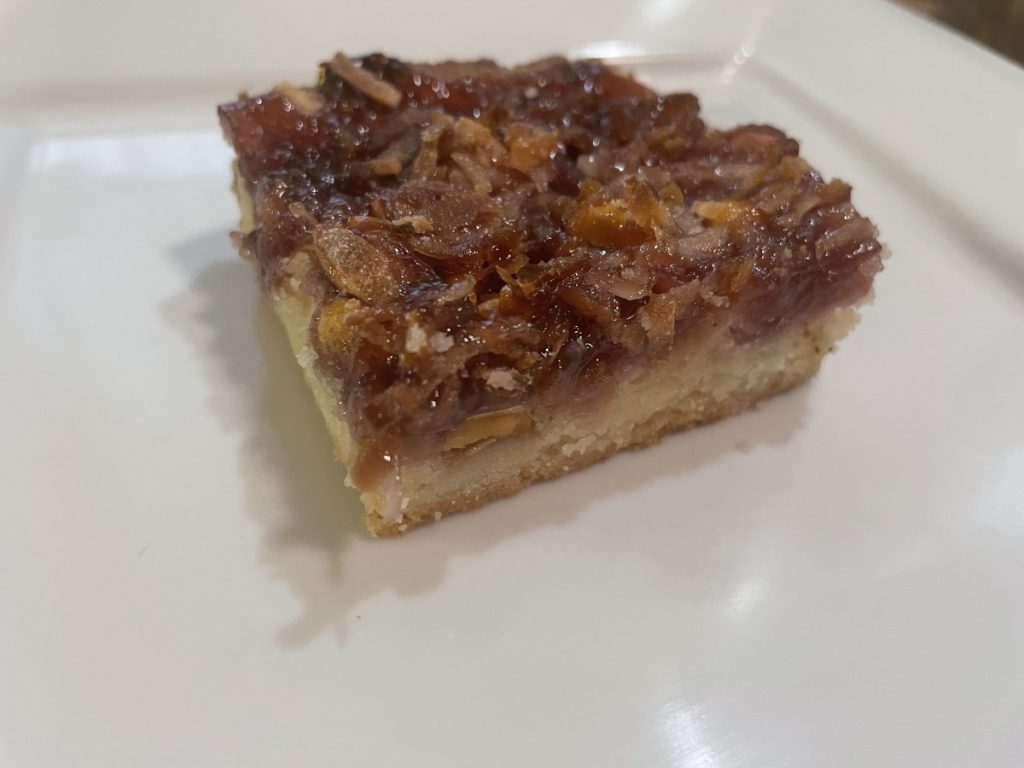 This delightful dessert came about because I hate to waste stuff. After cooking camps were over, I found myself with an open jar of grape jelly. It was far more than I could use up on toast. I started looking around and found a number of recipes for using them in cookie bars. I used those recipes as inspiration for the bars I ended up making. I took some to a friend's house and got some very positive feedback.
The crust is a simple shortbread dough, topped with grape jelly, peanuts and shredded coconut. Some recipes added eggs and other seasonings. I kept mine pretty simple. Some called for prebaking the crust a little, but I opted not to and they baked up just fine. You could certainly add more nuts or coconut. You could use any flavor of jelly or jam, too.
Grape Jelly Coconut Peanut Bars
1¼ c. all-purpose flour
¼ c. sugar
½ t salt
½ c. butter, room temp
1 c. grape jelly
1 c. peanuts
1 c. flaked coconut
Preheat oven to 325 degrees F. Grease a 9×9 pan and set aside.  Mix the flour, sugar and salt together, then work in the butter. Mixture might be a little crumbly. Pat the crust evenly into bottom of the baking dish. Spread the jelly over the top of the crust evenly. Sprinkle peanuts on top of the jelly , then top with the coconut.  Bake for 35-45 minutes or until the topping is golden brown. You should see a little bit of color around the edge of the crust. Remove and cool completely, then slice and serve! These freeze well.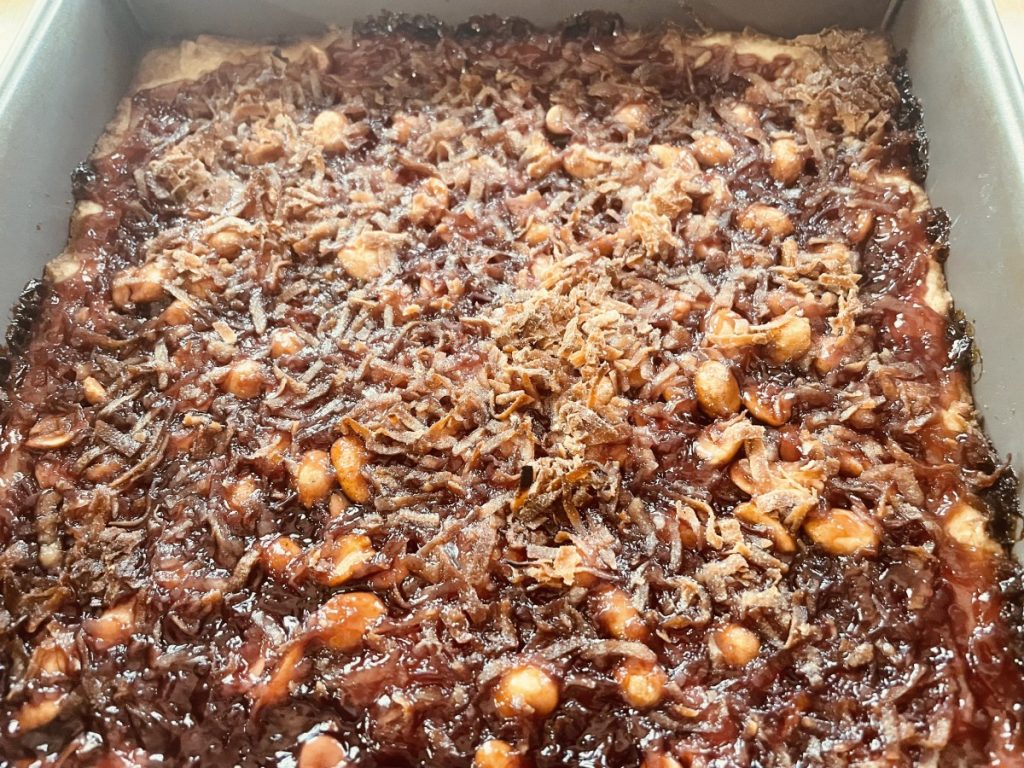 Subscriber to our Mailing List
Follow us on Social Media