Homemade Rye Bread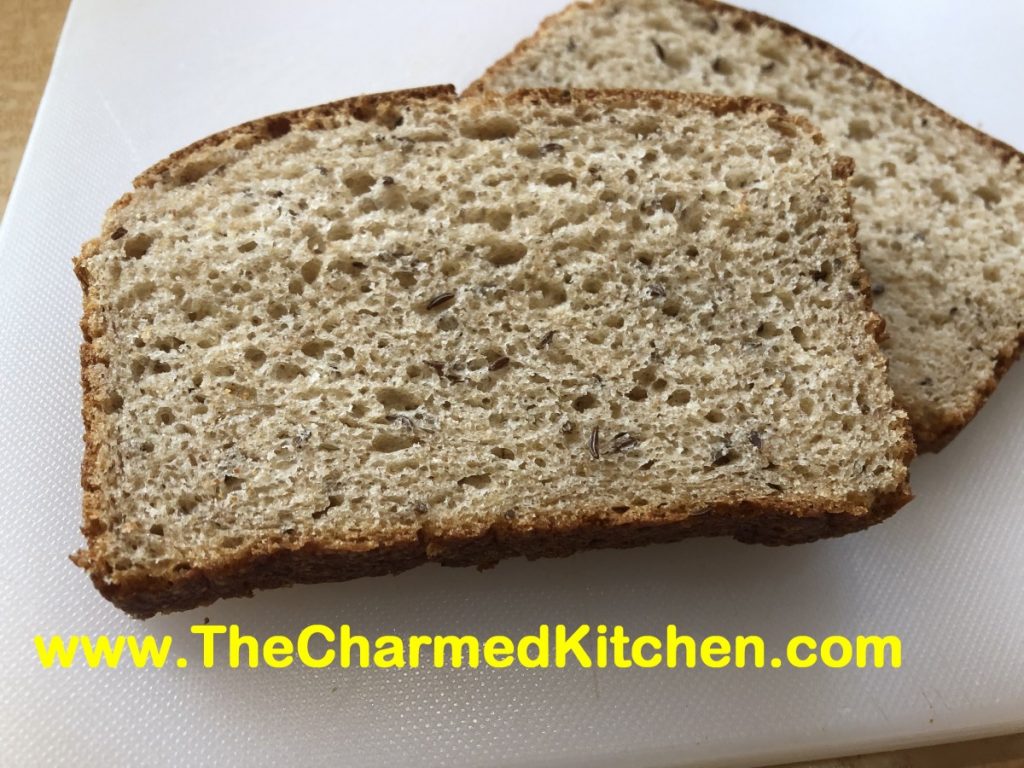 I have been playing around with baking rye bread for awhile now. Tried a few different recipes recently. I found this recipe online, but I did change it a little. I ended up with a rye bread with lovely flavor and texture.
Rye bread can be tricky. Rye flour needs to be paired with wheat flour to have the necessary type of gluten to rise. Rye flour does contain gluten, but not the type of gluten that gets stretchy. Rye flour also rises better when some acid is added to the dough. Molasses adds some acid. In this dough, sour pickle juice is added. Vinegar also works.
Rye flour is higher in the enzymes that break down starch into sugars. Starch is needed to form the structure of the crumb, and if too much starch is split up, the texture of the bread suffers and becomes gummy. Traditionally, this is prevented by acidifying the rye dough. This is why breads with a high percentage of rye flour are made with rye sour (rye-based sourdough starter), even if commercial yeast is added, to preserve the structure of the bread.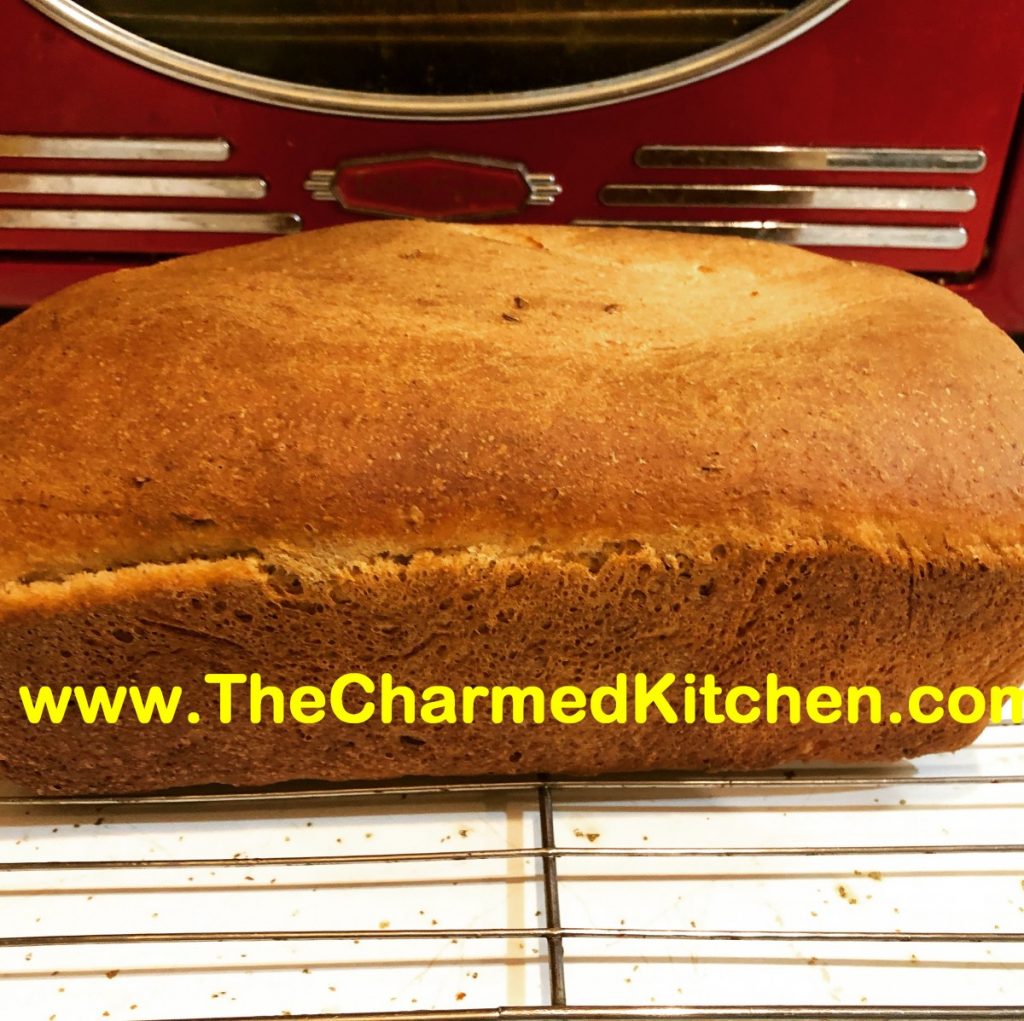 So here is the most recent rye bread I made. More variations are coming.
Deli Rye Bread
2 c. bread flour
1 c. rye flour
3 T. potato flakes
2 T. caraway seeds
2 T. brown sugar
1 packet active dry yeast- scant tablespoon
2 t. salt
1 c. warm water
¼ c. olive or avocado oil
¼ c. sour pickle juice
2 T. molasses
Place bread flour, rye flour, potato flakes, caraway seeds, brown sugar, yeast, and salt in the bowl of a large stand mixer. Stir dry ingredients to combine. Add warm water, oil, pickle juice and molasses into dry ingredients. Fit dough hook onto mixer and beat until dough is just coming together. It will look rough. Cover bowl with plastic wrap and let rest for about 30 minutes. Remove plastic wrap and knead dough in stand mixer with dough hook until smooth, firm, and only slightly sticky, 6 to 8 minutes. Turn dough onto a floured work surface and knead until smooth, 1 to 2 more minutes. Form dough into a ball, place dough into an oiled bowl, and turn dough around several times in bowl to coat with oil. Cover the bowl with plastic wrap, set into a warm place, and let rise until nearly double, about 1 hour. Grease a 9×5-inch loaf pan. Turn dough onto a lightly oiled surface, shape into a log, and place into prepared loaf pan. Cover with a linen kitchen towel and let rise until top of dough has risen slightly over top of pan, 60 to 90 minutes. Preheat oven to 350 degrees F (175 degrees C). Bake loaf until golden brown and cooked through, about 35 minutes. If loaf browns too quickly, cover loosely with a tent of aluminum foil with shiny side out. Bread should sound hollow when tapped lightly. Remove from pan and cool on wire rack. Makes 1 loaf.