Not a Cake!!! April Fool's Day Pizza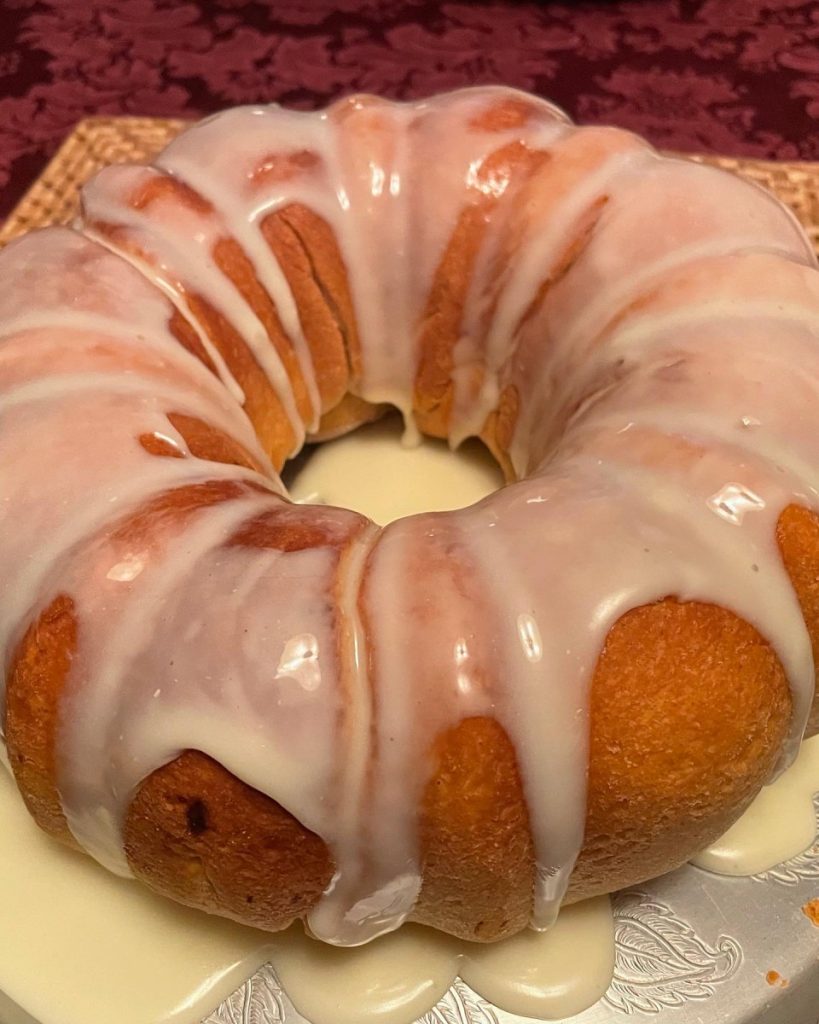 Last year, for April Fools' Day and a friend's birthday, a group of friends created a dinner made of food imposters. This may look like a Bundt cake, but it is actually a pizza bread. I made dough, rolled it out into a rectangle and added cheese, sauce and sausage. Then I sealed it up and put the dough in a greased Bundt pan. I let it rise and baked it.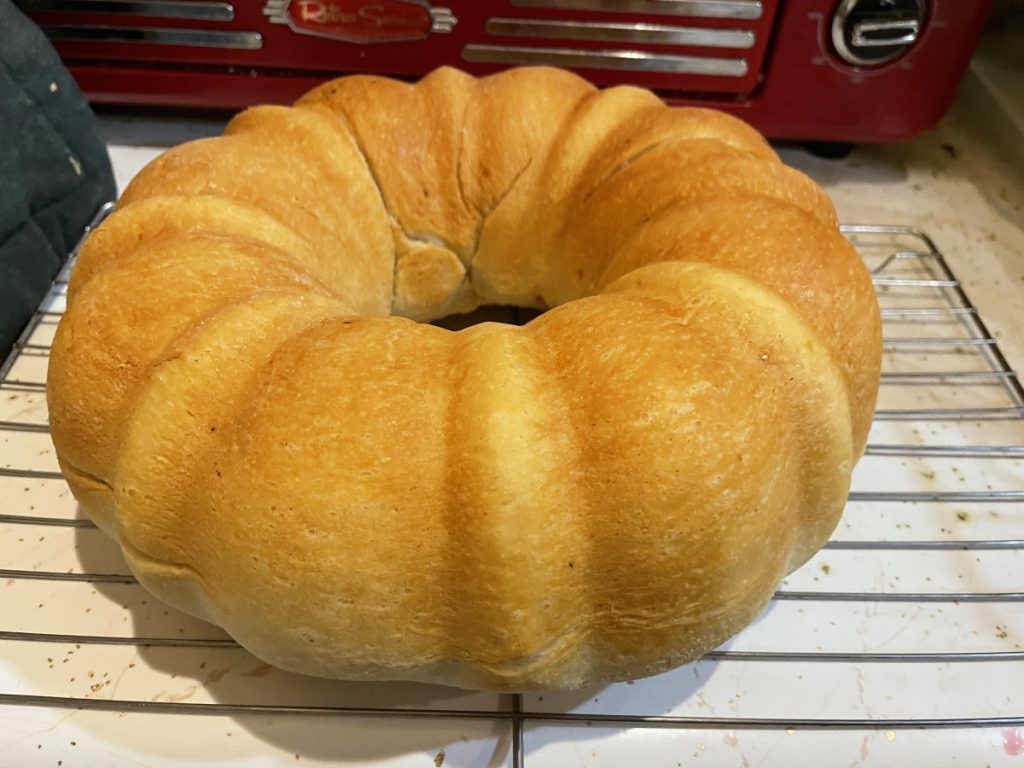 When it came time to serve it, I warmed it in the oven and made a mozzarella "frosting". To make it nice and smooth I combined hot water, milk and sodium citrate. I then added the cheese. I simmered it until the cheese melted. Sodium citrate helps to make cheese extra melty and smooth. I poured it over the "cake" and served it. It really was a lot of fun.