Artichoke Dip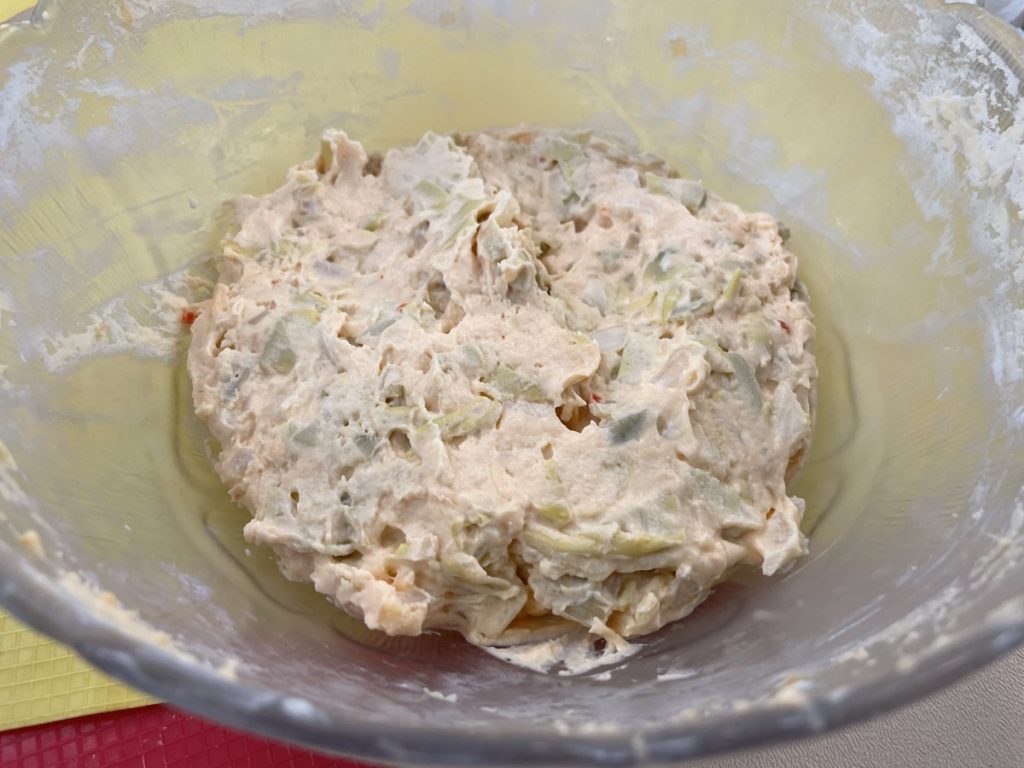 This dip is fast and easy to make. The kids mad it in camp and ate is up quickly. I love recipes that are simple and still taste good. we did the original recipe, but you can add spinach for a spinach artichoke dip.
Artichoke Dip
1 (12-14 oz.) can artichoke hearts, drained and coarsely chopped
8 oz. cream cheese, cubed
4 oz. shredded cheddar cheese
½ c. diced onion
¼ c. Italian dressing
Dash of hot sauce
Combine all ingredients in microwave safe dish and heat on high for 4-5 minutes. Stir and return to microwave, heating 2-4 minutes more. Serve with breads or crackers. You can also add a 10 oz. box of frozen spinach, thawed and drained well to make a spinach-artichoke dip.