Cornbread Salad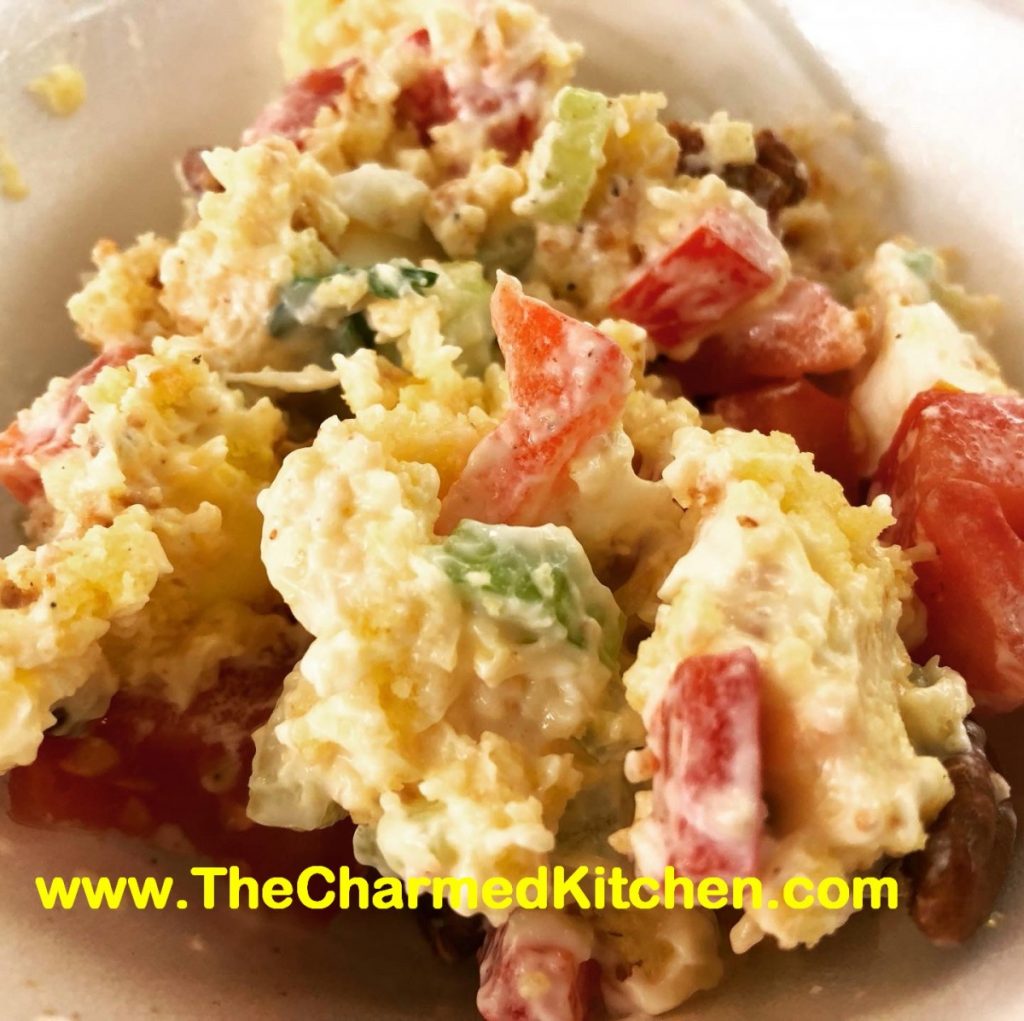 This one might seem a little odd, at first. A salad, made from cornbread? There is an Italian bread salad, Panzanella. Why not a cornbread salad? It is rich and tasty. It is also a great way to use up cornbread or muffins that are a couple of days old. Waste not, want not.
I made this salad for a few friends recently and it was really well received. I think people were surprised they liked it. So if you are looking for something "new" to take to your next cookout, you might want to give a cornbread salad a try.
Cornbread Salad
4 c. crumbled cornbread or corn muffins
1 c. shredded mild cheese
1 sweet red pepper seeded and diced
1 c. diced celery
½ c. diced green onion
4 hard-cooked eggs, peeled and chopped
¼ c. chopped parsley
1-1 ½ c. mayonnaise, sometimes I use potato salad dressing or even slaw dressing
2 c. diced fresh tomatoes
1 c. toasted pecans
paprika for sprinkling on the top, optional
Place cornbread and next 6 ingredients in a medium bowl. Stir in dressing until desired moistness is achieved. Chill and stir in tomato and nut just before serving. Sprinkle with paprika if you like. Serves 6.
Note: You can add whole kernel corn, if you like.