Crab and Avocado Salad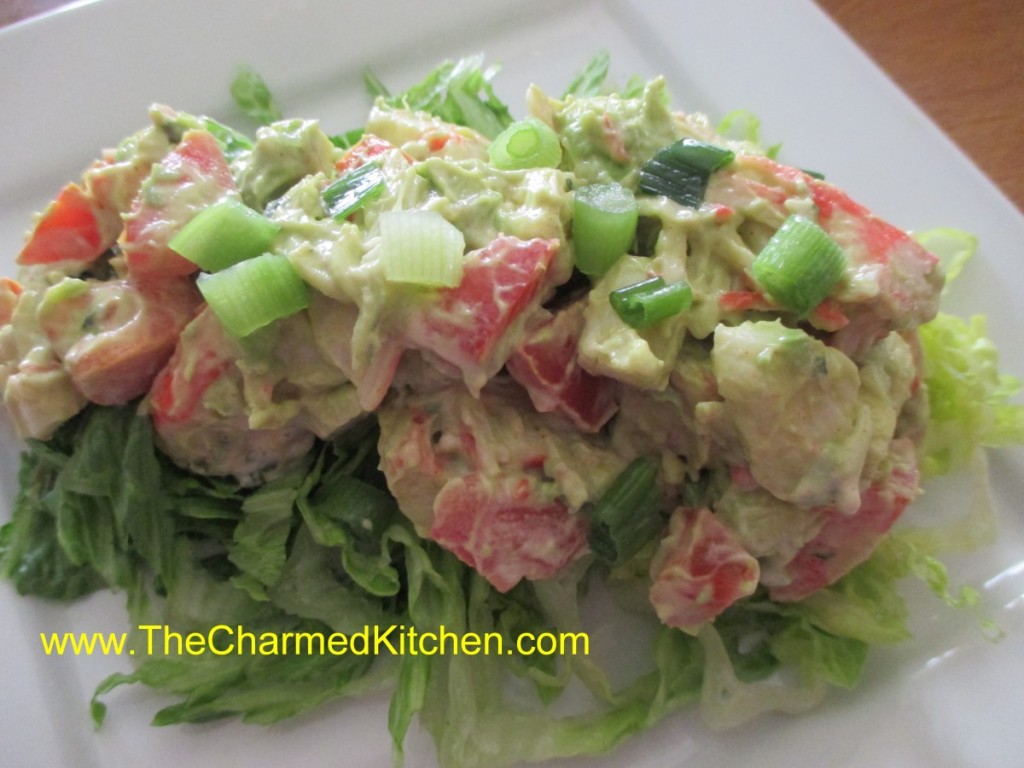 I don't think you can go wrong combining crab and avocado. The sweetness of the crab pairs so well with the buttery flavor and texture of the avocado. I used crab legs, but canned would be fine, too. For this salad I wanted big chunks of crab, so I used crab legs. I made a simple dressing with mayo, capers, paprika, hot sauce, garlic and cumin. For some crunch, I served the salad over a bed of shredded romaine lettuce.
Crab and Avocado Salad
2 c. crab meat
2 avocados, peeled, pitted and chopped
2 small tomatoes, seeded and diced
juice of 1 lime
Dressing
1/2 c. mayo
1 T. capers
1 t. cumin
1 t. paprika
1/2 t. garlic powder
dash of hot sauce, or to taste
salt and pepper to taste
Shredded lettuce- I used romaine
Green onions, chopped, optional
Combine crab with avocado and tomato in a medium bowl. Drizzle the lime juice over the crab mixture and toss. Combine dressing ingredients and stir into crab mixture. Adjust seasonings and chill until ready to use. Serve over shredded lettuce. Garnish with green onions, if desired. Serves 2.