Mom's Homemade Kielbasa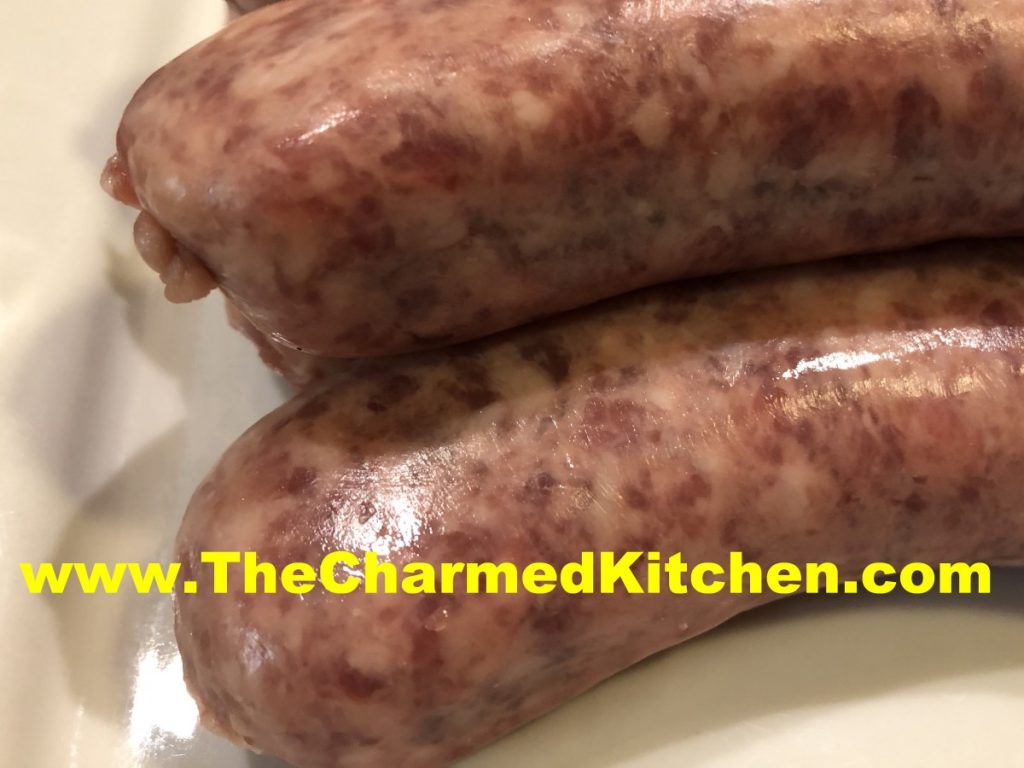 I can remember my parents making homemade sausage. As a kid, I thought a lot of parents did that. I don't think I really appreciated how special that was. When my parents got older, one of my cousins ( Jim) started making the sausage.
The sausage they made was kielbasa. Kielbasa is a Polish sausage. It was something we ate every Easter, Thanksgiving, Christmas. Well, you name a holiday, we would be eating kielbasa. Somewhere, there is even a film of my mom making kielbasa for Christmas. My dad was filming as my sister and brother watched. I wasn't born yet.
Today would be my Mom's birthday. I try to post one of her recipes on her birthday every year. I share a lot of my Mom's recipes, I thought it was time to share this one. I don't know how many people would go to the bother of making their own sausage, but I am hoping even a few people will make the kielbasa. It is a way of her kind of living on.
So here is her recipe. Enjoy!!
A bit of work, but the end result is divine. Make and freeze or share with friends and family.
Irene's Polish Sausage/ Kielbasa
10 lbs. Pork butts
5 T. salt
1 T. pepper
1 T. marjoram
1 t. thyme
2 cloves garlic or more to taste, minced
1 ½ c. water
Grind pork then combine with seasonings and water. The water helps the ingredients to blend. If you have a sausage maker, you can stuff the sausage into casings. Sausage can also be formed into patties or links. To cook sausages in casings, boil until cooked through. You can then serve them as is, on buns with bread or on a plate with mustard or ketchup and horseradish. You can also take boiled sausages and brown them in a skillet or under the broiler.
Patties and links made without casings can be pan fried until cooked through. You can add a little water and cover the pan allowing them to cook through without getting too brown. Without casings, they will fall apart in a big pot of boiling water. Sausages can be frozen cooked or uncooked, but uncooked is preferred.