Chili Stew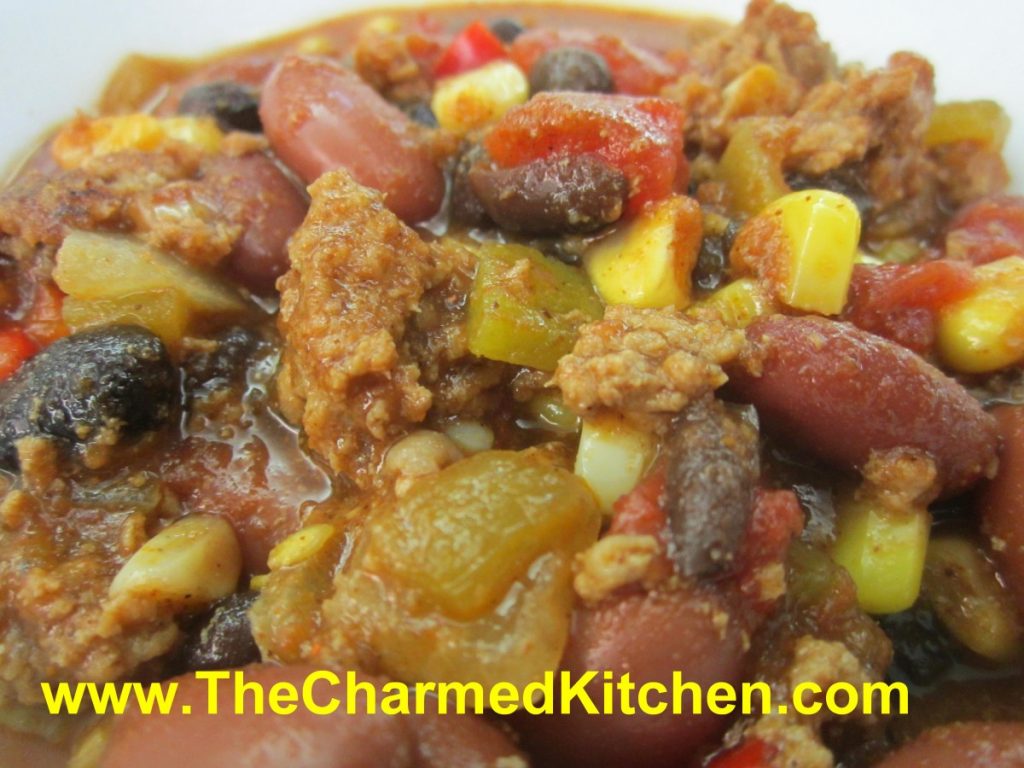 We made this dish in class the other night. It's a great dish when time is short. It is fast to make and still has plenty of flavor. It falls somewhere between a chili and a stew, so that is where the name came from. I like it because it can be made from so many ingredients I already have in my pantry/freezer. This is a fun dish to serve for Super Bowl Sunday!!
Can be served as is, or topped with cheese, sour cream or chopped onions.  Perfect dinner for a "chili" night.
Chili Stew
1 pound ground beef or turkey
1 medium onion, chopped
1 small sweet pepper, chopped
1 (15 ounce) can black beans
2 (16 ounce) cans kidney beans, rinsed and drained
2 c. corn, fresh, frozen or canned (drained)
1 (14.5 ounce) can diced tomatoes
1 (8 ounce) can tomato sauce
1 (4 ounce) can chopped green chilies
1 envelope taco seasoning
2 tablespoons chili powder
1/2 teaspoon salt
 In a Dutch oven or large saucepan, cook the meat, onion and pepper over medium heat until meat is no longer pink; drain. Stir in remaining ingredients. Bring to a boil. Reduce heat; simmer, uncovered, for 15 minutes, stirring occasionally. Serves 4-5.