Creamy Peach Sorbet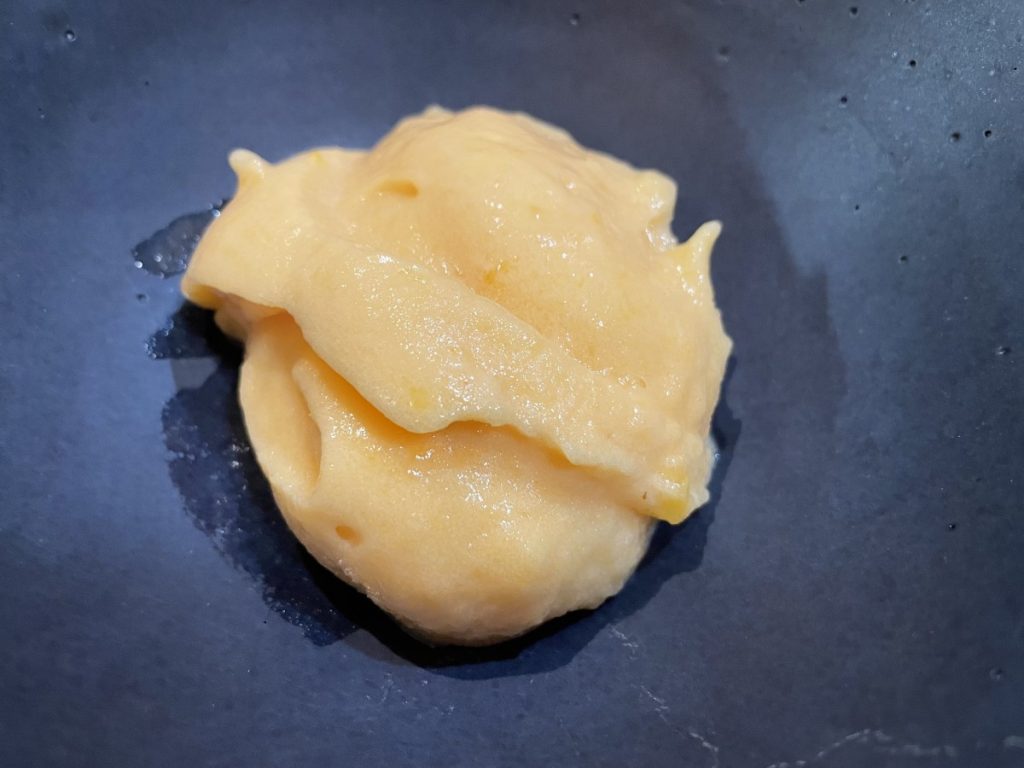 This is an easy and refreshing dessert. Perfect for summer. It has a thick, creamy texture and deep peach flavor. Even better- no cooking and no ice cream machine required. You will need a food processor, though. After I made the sorbet, I realized that I love it and don't make it enough. I seem to freeze lots of strawberries and blueberries, but don't freeze many peaches. That is changing. I will most definitely be freezing more peaches.
There are two steps to this recipe and you will need to allow freezing time. Actual prep time is pretty minimal. I have made this before and added vanilla of cinnamon. I didn't this time, but feel free to play with flavors. Here is the recipe. Enjoy!!
Creamy Peach Sorbet
6 ripe peaces
2/3 c. sugar , or to taste – you can use honey or other sweeteners of your choice.
Peel peaches and remove the pits. You don't need to remove every last bit of peel. Throw away the pits or plant them. Dice the peaches. Combine peaches with sugar and stir together. Freeze in shallow pan. Remove peaches from freezer and allow to soften enough to break into chunks. This should only take a couple of minutes. Place in processor and blend until very smooth. Serve immediately or return to freezer until ready to serve. Makes about 1 quart.
Note: When it works out perfectly, the peach sorbet looks sort of creamy. You might think there is dairy in it. Having the peach mixture as frozen as possible before putting in the processor is the secret. Only soften enough to break up, but don't let the peach mixture get too melty. If you think your sorbet isn't creamy enough, you can freeze it again, then process in the food processor a second time.