"Cheeseburger" Cookies
Published
September 2, 2023
These adorable cookies are fun to take to your next cookout or picnic. I know, I normally cook everything from scratch, but these are so fun. Also a nice thing to make when it is too hot to be baking. They are just assembled, not baked, and even younger kids can make them.
Cheeseburger Cookies
1 package vanilla wafer cookies
1 package Keebler Fudge N Caramel or Grasshopper cookies, or other small chocolate cookies
2 c. powdered sugar
1- 2 T. milk
few drops of yellow and red food coloring
1 c. coconut, optional
several drops of green food coloring, optional
1/4 c. powder sugar
1 T. milk
sesame seeds
Combine 2 cups of powder sugar with the milk and red and yellow food coloring. This should be the color of cheese. Place the coconut in a small bag and add a few drops of green food coloring. Close the bag and shake well to evenly color. This will be the 'lettuce'.
To assemble cookies use 2 vanilla wafers (the bun) and one Keebler cookie (the burger). The orange frosting works as the cheese and glue. The coconut is the lettuce. Place a vanilla wafer flat side up on work surface. Place a little dab of "cheese" on the cookie and then a Keebler cookie. Sprinkle a little coconut on the burger, then some more cheese and the top bun, flat side down. Combine the remaining powder sugar and milk. You should have a thin glaze. Brush this lightly on the top of the finished "burgers" and sprinkle with a few sesame seeds. Makes about 2 dozen cookies.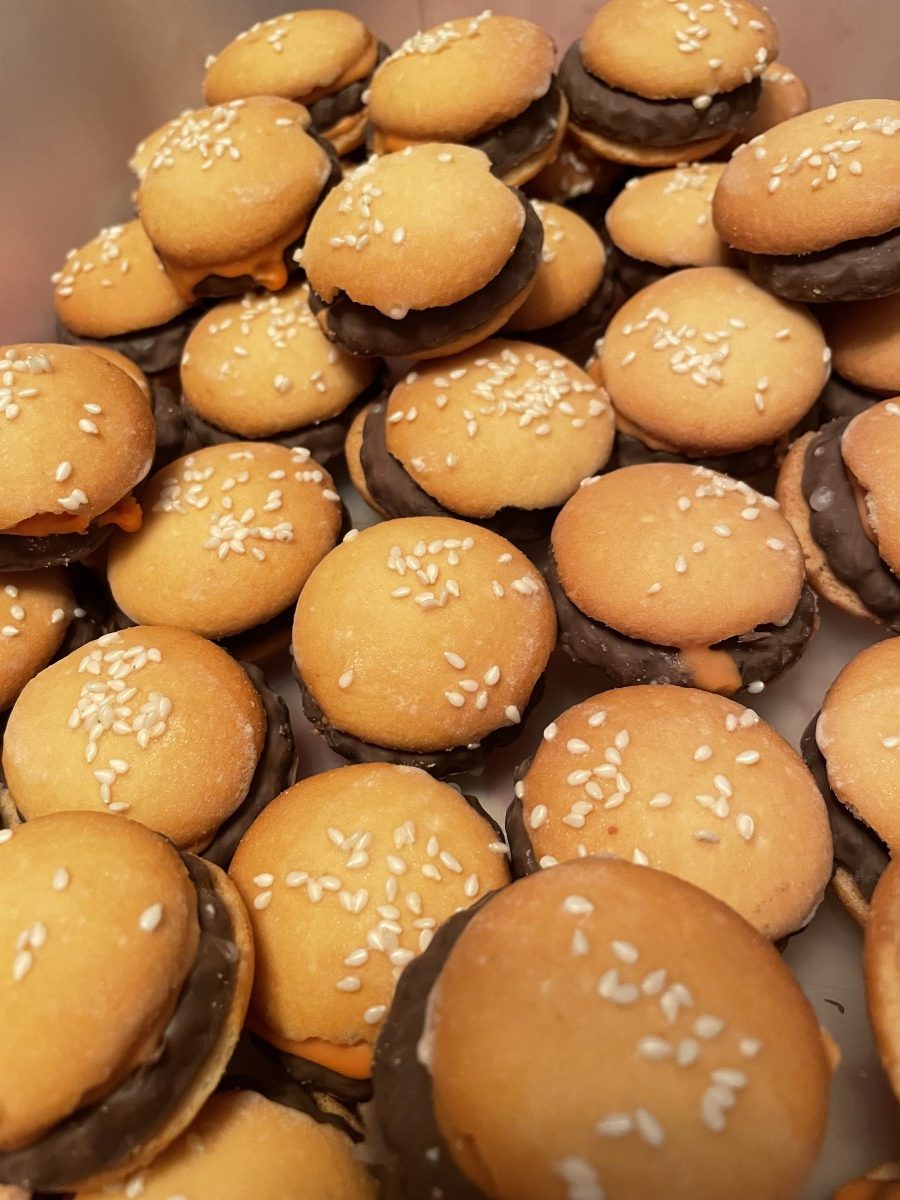 Subscriber to our Mailing List
Follow us on Social Media