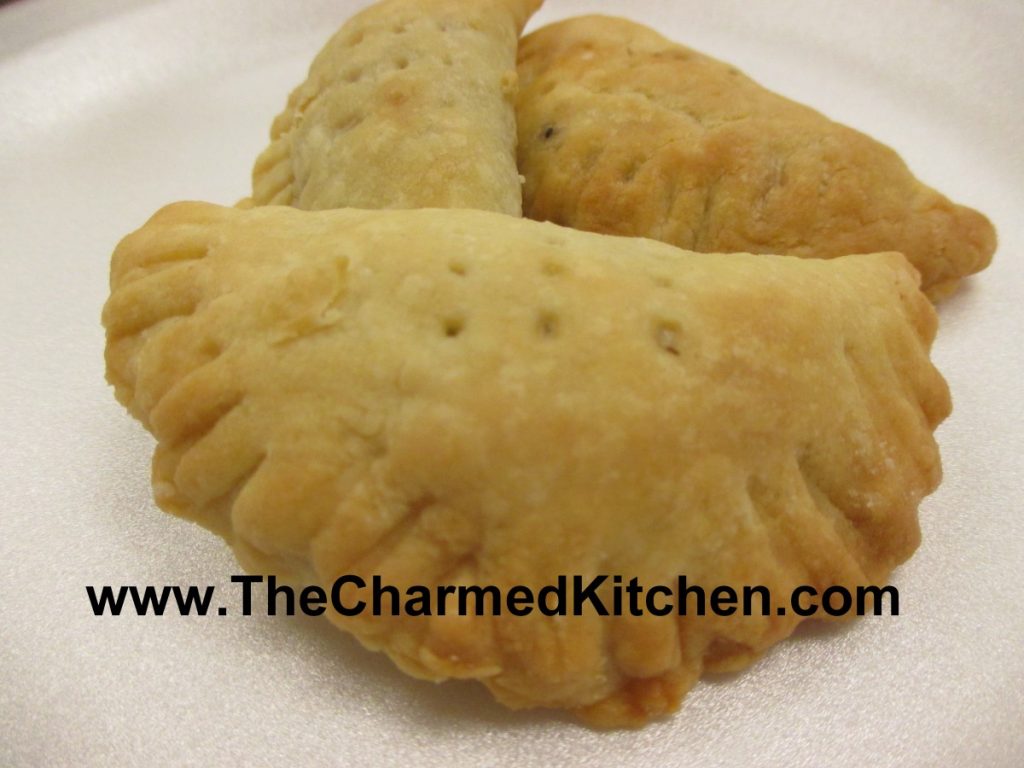 I made a batch of these the other night. I always called them mushroom pastries, but thought empanadas might be a better name for them. They are very tasty, whatever you call them. The filling is a combination of mushrooms with onions, thyme and sour cream. The pastry is a tender, flaky dough.
They are a fun food to take with you. Portable enough for picnics!!
They make great appetizers or can be served as a meal, maybe with a salad. Fun for parties, brunch or lunch!
Mushroom Pastries/Empanadas
1 (8 ounce) package cream cheese
1 cup butter
2 cups all-purpose flour
2 tablespoons butter
3/4 pound fresh mushrooms, finely chopped
1/2 medium onion, chopped
1/8 teaspoon dried thyme
1/4 teaspoon salt
1/2 teaspoon ground black pepper
1 1/2 teaspoons all-purpose flour
1/2 cup sour cream
In a medium bowl, mix together the cream cheese and 1 cup of butter until well blended. Mix in the flour until fully incorporated. Pat into a ball, and refrigerate while you make the filling. Melt 2 tablespoons of butter in a large skillet. Add the mushrooms and onion. Season with thyme, salt and pepper. Cook and stir until tender, about 5 minutes. Sprinkle the flour over everything so it won't get lumpy, then reduce the heat to low, and stir in the sour cream. Heat just until thickened, then remove from the heat. Cool filling. Preheat the oven to 350 degrees F. On a lightly floured surface, roll the dough out to about 1/4 inch thickness. Cut into 3 inch rounds. Place a small amount of the mushroom mixture on one side of each circle, then fold the dough over and press to seal. Prick the tops with a fork to vent steam, and place the pastries on a baking sheet. (They can also be frozen at this time until needed.) Bake for 15 minutes in the preheated oven, or until golden brown. If baking frozen turnovers, it may take an additional 5 minutes.