Published
December 14, 2021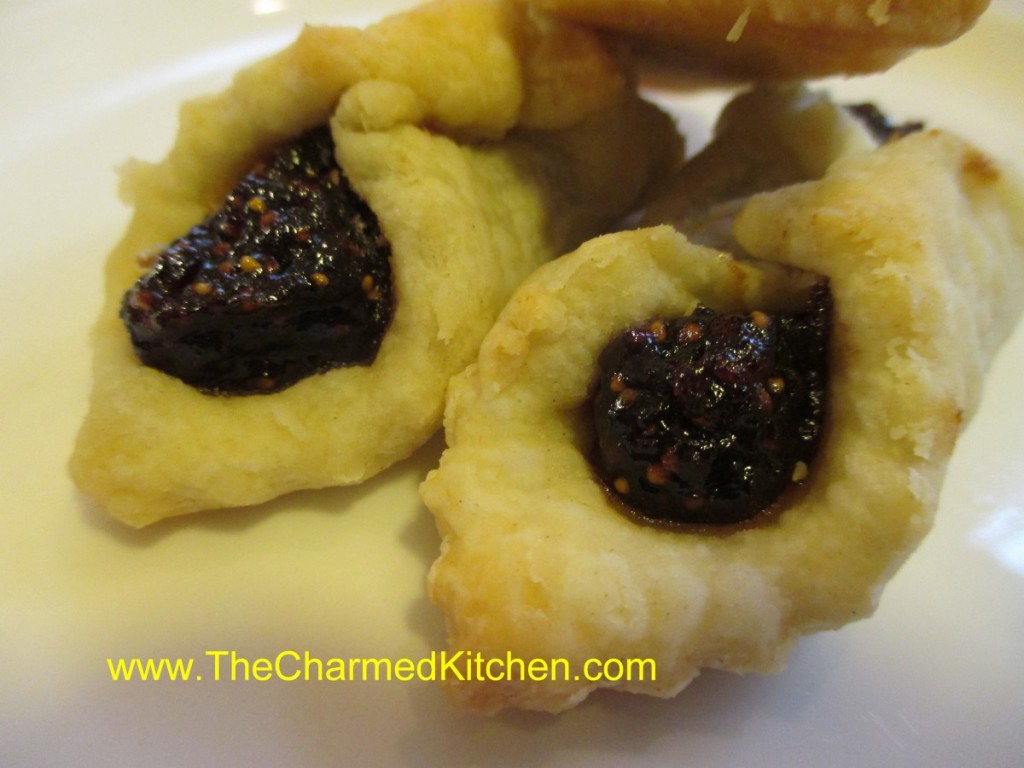 Since I posted Eva's recipe for kolachy yesterday, I thought I would also share my mom's recipe. This is the recipe for kolachy I grew up making. I have fond memories of making these delicate cookies with my Mother. I think of her every time I make them. We made them every year for Christmas.
We used all sorts of different fillings. I used fig jam this time. Pie fillings work great. Preserves work, too. Some other filling options are pineapple, cherry, apple, cheese, blueberry and nut fillings. Finish off the cookies with a light dusting of powdered sugar, if you like.
One problem people sometimes have, when making kolachy, is having them open when baking. When you fold the dough over the filling, give it a good pinch. Then fold it over and pinch it again. Also, don't leave too much flour on the dough. It will prevent the dough from sticking to itself and will cause it to pop open. Some people like to moisten the dough a little, before sealing. That works, too. I just find the double pinch method works fine for me. Important to know- even the ones that pop open will taste amazing!!
Mom's Kolachy
Dough
3 sticks butter
8 oz. cream cheese, softened
3 cups flour
Fig Jam– recipe follows
Powdered sugar, optional
Mix dough ingredients together and chill well before using.
Roll out chilled dough into squares or circles. Spoon a little blueberry filling into the center and pinch 2 ends or corners together. Bake in 350-degree oven for about 12 minutes, or until golden on edges. Cool and dust with powdered sugar. Makes 4-5 dozen.
Fig Jam
1 lb. dried figs
2 c. water
1-2 c. sugar- I used 1 cup, but use according to your taste
Zest of 2 lemons
2 t. cinnamon
Chop up figs and place in saucepan with the water and cook until tender, about 30 minutes. Add sugar, zest and cinnamon and cook until thickened, about 20 minutes. Stir often to prevent sticking. Puree mixture and set aside to cool.
Subscriber to our Mailing List
Follow us on Social Media