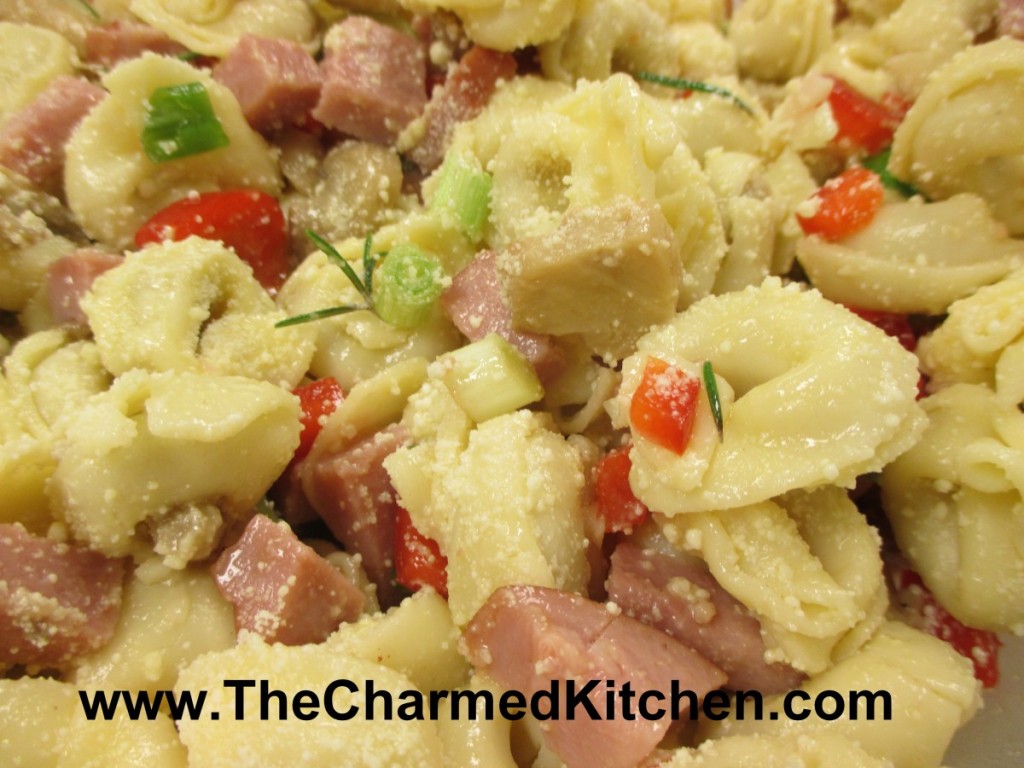 Main dish salads are always a favorite of mine when the weather gets warmer. Sometimes I just don't feel like eating hot food. I made this salad with mushroom tortellini and some leftover ham. It might sound odd to eat tortellini cold, but we eat cold pasta salad all the time. Why not? I really liked it. The mushrooms flavor worked great with the smoky ham. I served mine on a bed of fresh spinach- which made the dish even better.
Tortellini and Ham Salad
¼ c. olive oil
¼ c. red wine vinegar
1 t. fresh rosemary
1 clove garlic, minced
1 t. sugar, optional
1/2 t. red pepper flakes
12 oz. mushroom or cheese tortellini, cooked
1½ c. diced ham
1 red pepper, seeded and diced
1 c. sautéed, sliced mushrooms, cooled, optional
4 green onions, chopped
Parmesan cheese, optional
Combine first 6 ingredients in large bowl and whisk to blend well. Add next 5 ingredients and toss to coat. Add salt and pepper to taste. Chill at least 30 minutes before serving. Serve with Parmesan cheese on the side. Serves 4.