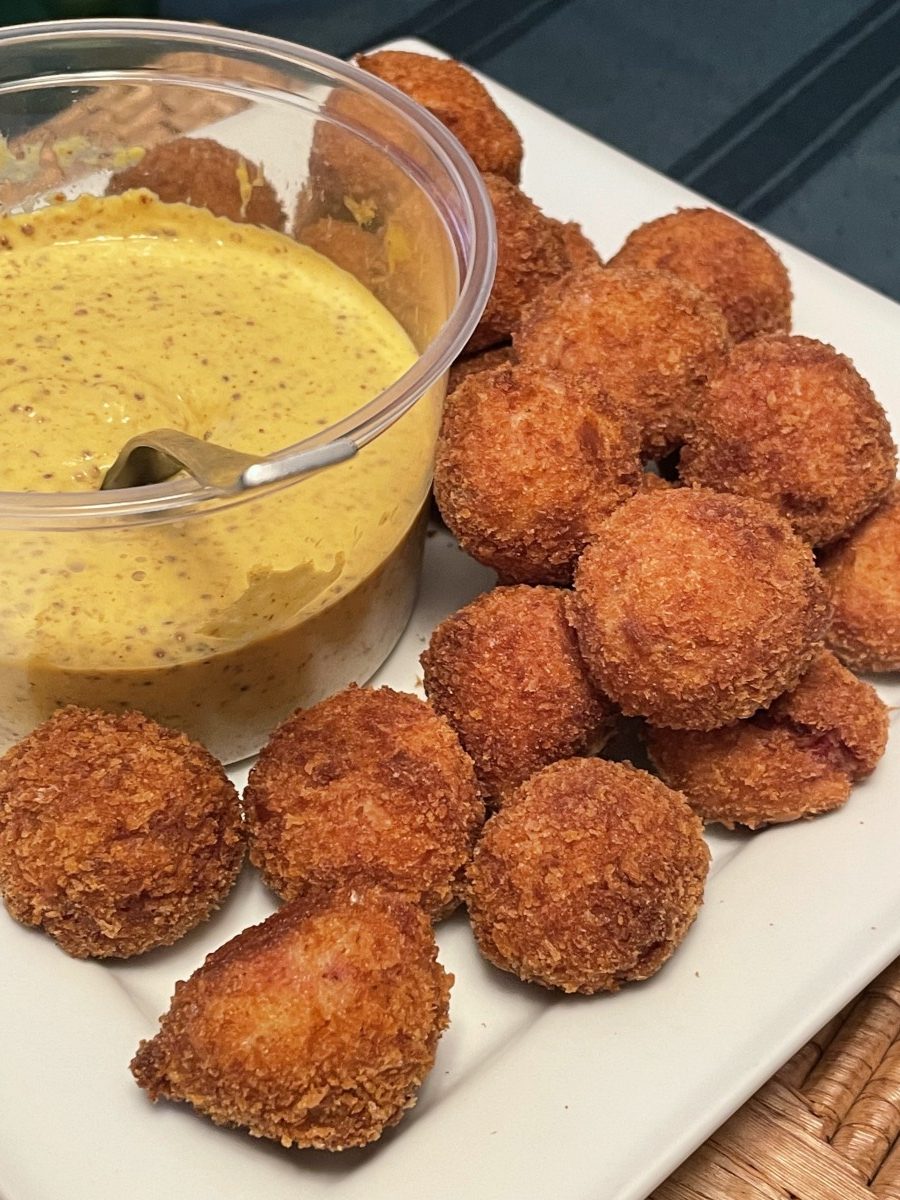 For a recent party with friends, everyone was asked to bring a dish make with corned beef, something new and different. My friends came through with all sorts of creative new ideas. My friend Susan made her sauerkraut balls, but used corned beef instead of sausage. The end result was just wonderful!!! These make great appetizers just on their own. Susan served them with a grainy mustard. So tasty!!
She said the recipe comes from a cookbook from 1973 called The Three Rivers Cookbook. It is from Pittsburgh. One of those regional cookbooks that is filled with great recipes. Thanks for sharing, Susan.
So here is her recipe. If you never had a sauerkraut ball, now is your chance to make some and enjoy. So worth the effort. They freeze well, too.
Susan's Corned Beef Sauerkraut Balls
8 oz. chopped corned beef
¼ c. finely chopped onion
14 oz. sauerkraut, well drained and chopped
2 T. bread crumbs
3 oz. cream cheese, softened
2 T. parsley
1 t. prepared mustard
Garlic salt
¼ t. pepper
¼ c. flour
2 beaten eggs
¼ c. milk
1 cup additional breadcrumbs
Oil for frying
Sauté meat and onions until a little browned. Remove from heat and place in a mixing bowl. Add the sauerkraut, 2 tablespoons bread crumbs, cream cheese, parsley, mustard, garlic salt and pepper. Mix well and chill. Form chilled corned beef mixture into small balls. Place flour in small bowl. Combine milk and eggs and place in another bowl. Place cup of bread crumbs in shallow dish. Rolls balls in flour, then dip in the egg mixture, then roll in breadcrumbs to coat. Brown breaded balls in oil to brown, then bake in a 375 degree oven for 15-20 minutes.