Classic Crab Cakes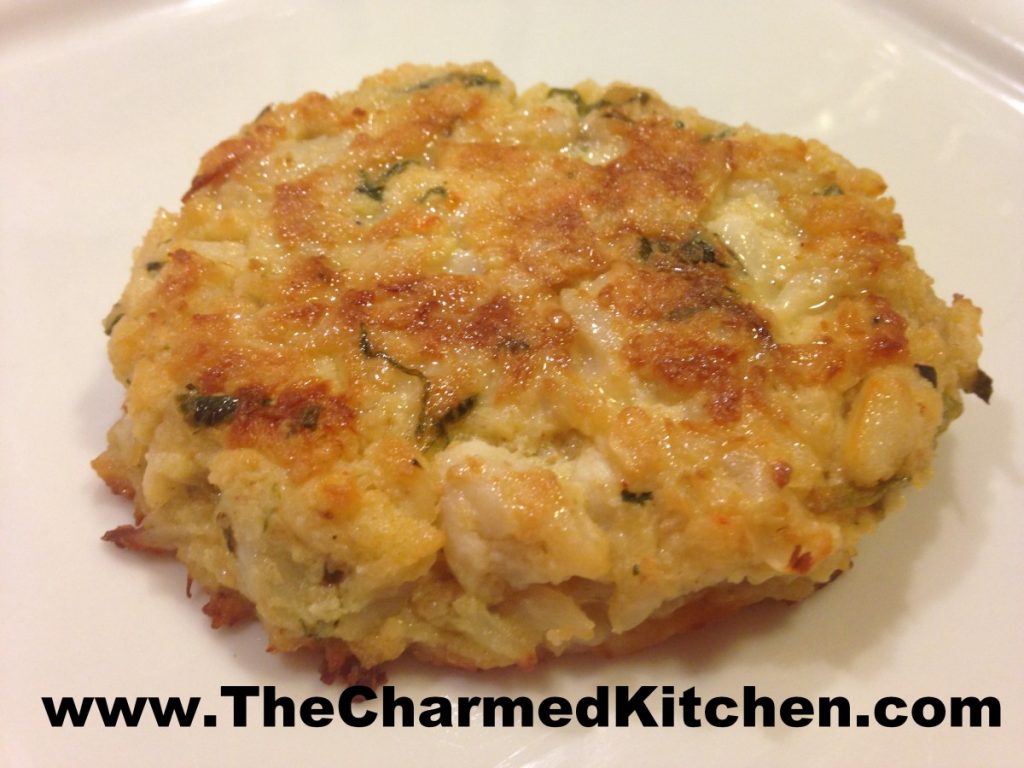 The secret to crab cakes it adding just enough ingredients to hold the crab meat together, without  losing the beautiful texture of the crab in the process. These crab cakes did all that.
I used a little sour cream to help hold them together and to add moisture. I know many who prefer mayo as a binder. Either works, I just like sour cream.
I have pan-fried them in the past, but decided to bake these in the oven. Either method works. It just comes down to what you prefer. By baking them, I had more time to get the rest of the dinner together. We had them with a veggie frittata , coleslaw and watermelon. I was making the frittata on top of the stove. It was a truly special meal.
Classic Crab Cakes
2 eggs
2 T. sour cream or Greek yogurt
1 t. thyme
1 t. lemon juice
½ t. cayenne pepper
½ t. dry mustard
Salt to taste
¼ c. fresh chopped parsley
¼ c. fresh chopped green onions or chives
About ½ c. breadcrumbs
1 lb. lump crab meat
Olive oil
Mix all the ingredients together, except oil. Start with about ¼ cup of the breadcrumbs and add just enough to hold the mixture together. Mixture will be crumbly. Form into patties- you can make 4 large or 8 small.
You can cook them one of two ways.
To bake: Place the crab cakes on a lightly oiled baking sheet and brush the cakes with a little more oil. Bake in a preheated 450- degree oven for 15 – 18 minutes, for small cakes. Bake 20-24 minutes for large cakes. Turn them once during baking to brown both sides.
To pan fry: Heat skillet to medium hot. Add oil and gently add the cakes. Cook for 4-5 minutes per side, or until golden brown and crispy. Turn once, carefully, to brown on both sides.