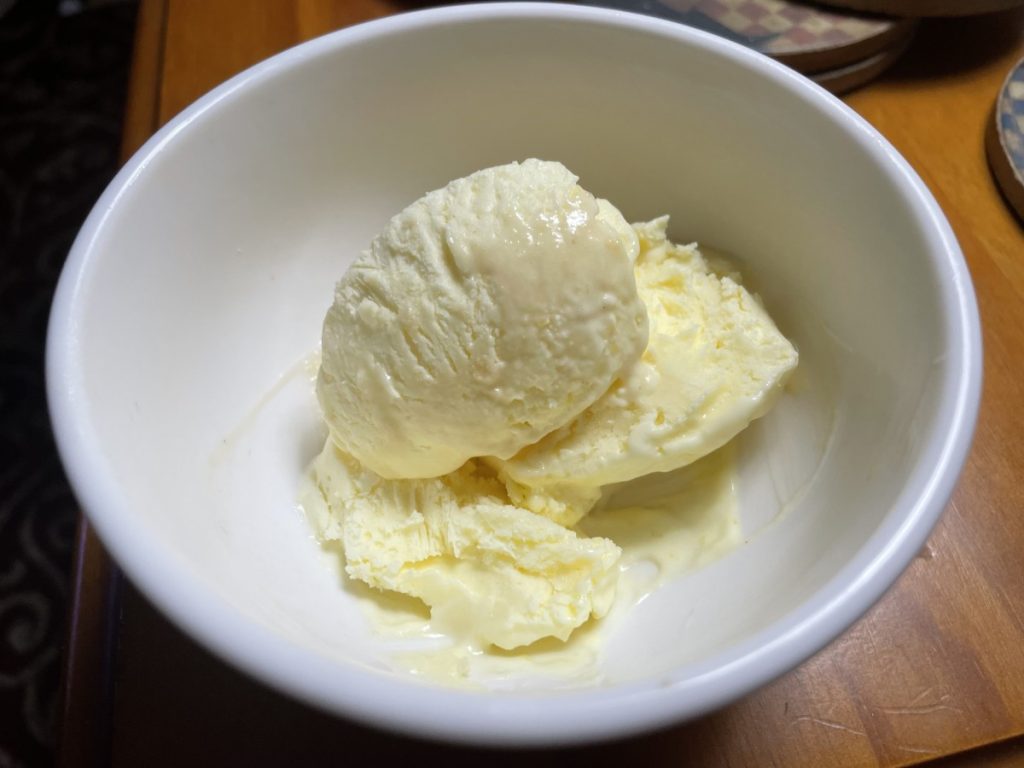 This is one of the easiest ice creams to make. You don't need an ice cream machine to make it and there are only three ingredients, if you count the lemon curd as one ingredient. I did make my own lemon curd- recipe follows, but you can just use a jar of store bought. It has the nicest flavor and texture.
This ice cream came about because I had made lemon curd for a party and had some left over. I also had whipping cream that needed to be used up. I combined the two and it was even better than I thought. Two friends have tried it so far and both really liked it.
Here is the recipe.
Lemon Curd Ice Cream
1-1 1/2 cups heavy whipping cream
2 cups lemon curd
1/2 c. powdered sugar
In a medium mixing bowl, whip the cream until soft peaks form. Beat in the lemon curd and sugar and place in a freezer container and freeze until ready to eat. Makes about a quart. I told you it was simple!!!
Lemon Curd
1/2 c. lemon juice
zest from one good sized lemon- you should have 2-3 teaspoons
1/2 c. sugar
3 eggs
6 T. unsalted butter- cut into little cubes
In medium saucepan, combine all ingredients. Whisk the mixture until the eggs are well blended. Cook over medium low heat, whisking often, until the mixture thickens. This will take 5-7 minutes. Whisk more often as mixtures warms and starts to thicken. Better to heat over lower heat and take longer than cook over too high a heat. You don't want the eggs to scramble. Once the mixture is thickened , transfer to a bowl or jar. Cover the surface with a piece of plastic wrap to keep the surface from developing a skin- like any pudding will do. Chill until ready to use. Makes about 2 cups. Will keep in fridge a week or two.